Medican Coin (MCAN)

ICO

IEO

We are changing the world by investing in cutting-edge green technologies from the renewable energy sector and carrying out high-tech research to develop innovative holistic medicinal products.

IMPORTANT: By investing in this business you agree to our Disclaimer. All information including our rating, is provided merely for informational purposes. CryptoTotem does not provide investment advice.
Charts
24h
7d
14d
30d
60d
90d
180d
365d
Max
What is Medican Coin
Check out our sales offer and invest in your future, environment and health with MCAN currency.
Photovoltaics
Solar energy is a source of renewable energy. Thanks to the use of photovoltaic systems, it can be successfully converted into electricity
Land and real estate
"Real estate cannot be lost or stolen, nor can it be taken from someone else. Purchased wisely, paid in full and managed carefully, they are the safest investment in the world. "
Passive and energy-saving houses
In search of savings, investors more and more often decide to build a house in energy-saving technology. And although the cost of building such a house may be significantly higher ....
Infrared heating
Infrared heating is a modern way to increase thermal comfort in a house, apartment and in a public building.
Film industry
Poland is a country with a rich film tradition and a dynamically developing audiovisual market. The talents of Polish filmmakers are appreciated all over the world, as exemplified by numerous international awards.
Holistic medicine
We are transforming healthcare by conducting high-tech research and developing innovative cannabis-based medicinal products that improve the quality of life of patients suffering from multiple diseases
Details

Pre-sales: May 21, 2018 - Aug 30, 2018
Public sales: Aug 31, 2018 - Mar 18, 2019
IEO (Cointiger Launchpad): Feb 22, 2021 - Feb 23, 2021
Token supply: 5,000,000,000 MCAN
Total tokens for sale: 2,750,000,000 MCAN
Soft cap: 500,000,000 EUR
Hard cap: 3,000,000,000 EUR


Legal

Blockchain Platform: Ethereum
Registration country: Virgin Islands (British)
Registration year: 2008
Office address: Vista Corporate Service Center Wickhams Cay II Road Town Tortola VG1110 British Virgin Islands

Token info

Ticker: MCAN
Type: Utility-token
Token standard: ERC20
Accepted currencies: EUR, USD ,GBP, YEN, CHF, IDR, CNY, BTC, ETH, BCH, XRP

Medican Coin Roadmap
1
1st half, 2018
Start of conceptual work on the MCAN project.
Cooperation with blockchain specialists and advisers to create a strategic plan.
Establishing contacts with companies involved in the research and cultivation of medical marijuana.
Preliminary law analysis of the international medical marijuana products market.
2
2nd half, 2018
Pre-ICO 10% and ICO 50% - distribution of MCAN coins to expand EIMCR.
ICO - Pre-sale and Institutional Sale.
Establish strategic alliances with medical marijuana research and development centers.
3
First Half, 2019
Developing a strategy based on a holistic approach to humans, using organic products - not only medical marijuana derivatives.
Start of developing MCAN production plans.
Start developing a marketing strategy for MCAN.
MCAN entering the stock exchange (start of trading).
4
2nd half, 2019
Commencement of work on the development of the MCAN product line with new types of services and investment opportunities - in line with its intended use as a means of payment in a wide international scope.
Establishing cooperation with producers of dietary supplements and CBD products as well as other holistically influencing human health.
Ongoing analysis of the legal environment in the field of medical products containing active substances THC, CBD, CBG.
Building the foundations of a global ecosystem based on blockchain technology, using a proprietary computer network based on the MCAN currency. The transparency of the system is to ensure legal and financial security of MCAN currencies.
5
1st half, 2020
International presentation of the proprietary, innovative MCAN currency distribution system.
Establishing cooperation with leading RES and BIO companies in Poland.
MCAN currency expansion into new innovative industries beyond the cannabis market.
Introducing the possibility of investing in renewable energy technologies and the purchase of land and energy-saving construction solutions with partial use of the MCAN currency.
6
2nd half, 2020
Introducing the possibility of purchasing shares in profits of companies accepting the MCAN currency as a payment and investment agent within the MCAN Community.
Joining the legal system of financial regulation, in countries accepting MCAN as a means of payment, incl. in Poland.
7
1st Half, 2021
Further expansion of the MCAN currency in the field of innovative technologies, ecology, environmental structure and a holistic approach to people.
Materialization of the MCAN idea by creating groups of entrepreneurs whose common goal is universal, free access to genetic therapies for the entire community and promotion of a healthy lifestyle.
8
2nd Half, 2021
Purchase and implementation of genetic patents for substances and making them available free of charge in the holistic aspect of human life.
Supporting the scientific community by financing the purchase of equipment and labor costs - to develop innovative health treatments for social, not commercial purposes.
Project team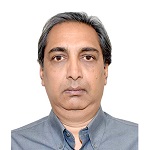 Chandra Sekar
Chairman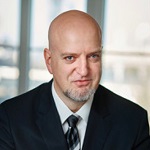 Janusz Skopowski
CEO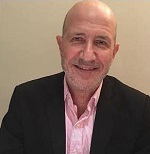 Yossee Attias
CFO
Social media