MegaTron (MTR)

IEO

Ongoing IEO

Token sale: Jan 15, 2021 – Jan 31, 2021

Megatron Project, a notable Global IEO Platform for Cryptocurrency Worldwide. It is a highly secured payment platform for individuals, entrepreneurs, start-ups, small businesses.

IMPORTANT: By investing in this business you agree to our Disclaimer. All information including our rating, is provided merely for informational purposes. CryptoTotem does not provide investment advice.
| | |
| --- | --- |
| Overview | Whitepaper |
What is MegaTron
Megatron is an exceedingly advanced Initial Exchange Offering overseen directly by cryptocurrency exchanges developed for utility purposes. The Megatron blockchain technology works in a decentralized cryptocurrency set-up which allows peer-topeer trading of cryptocurrencies. Developed with the objective to provide superlative levels of security for every investment that is made with MTR, establish absolutely zero manipulation of the market or prevent third-party mediation under any circumstances and ensure complete consumer satisfaction while driving & generating profits.
MTR aspires to create and maintain a highly secure, safe and adaptable ecosystem optimum for trading. In coming years, MTR is in the pursuit of establishing itself as a global IEO that functions as a platform for an approachable cryptocurrency worldwide while creating a safe and secure ecosystem for individuals, entrepreneurs, start-ups, small businesses to invest, trade, transact and prosper by having a positioning in the global market that aids in integrity, transparency and economic well-being.
Details

IEO (Latoken Launchpad): Jan 15, 2021 - Jan 31, 2021
IEO (p2pb2b Launchpad): Jan 15, 2021 - Jan 30, 2021
Token supply: 100,000,000,000 MTR


Legal

Blockchain Platform: TRON
Registration country: United Arab Emirates
Office address: P5 - ELOB - E22 F - 12 Hamriyah, Free Zone.Sharjah.United Arab Emirates

Token info

Ticker: MTR
Token standard: TRC20
Token price in USD: 1 MTR = 0.031 USD
Token distribution:
13% - ICO
27% - IEO
10% - Strategy Partner & Advisory
10% - Founder
5% - distributed to developers
5% - Referral
20% - Reserve Funds
10% - Angel Round

MegaTron Roadmap
1
Q1. 2021
Initiate the project with the Private Sale of Megatron.
Begin with the Journey of the IEO Platform.
Quality Check Review by the Exchanger for Registration.
Initiate Listing Process in Multiple Exchanges.
2
Q2. 2021
Launch Project Oracle - Your Multiple Blockchain Wallet.
Initiate Final Launch of Oracle Web Browser,
Launching a TV Show of WolfPack - "Entrepreneurial Program for Start-Ups"
WolfPack will help Venture Capitalists and investors with their acquisition and deal structuring and advise startup entrepreneurs on their business models financial forecasting.
3
Q3-Q4. 2021
Launch of Telepathy - Blockchain Messaging Application.
Telepathy is a cutting-edge technology that aims to revolutionize user experience like never before.
Already the basic version is out and available for download Android, iOS Stores respectively.
We will begin the launch of Fitness First Restaurants from the UAE.
Fitness First will form relationships with local providers to craft a menu with all-organic ingredients sourced from farmers.
4
Q1 2022
Launching Smart Farmer's Market Mobile Application.
Farmer's Market, a global agricultural supplies, agricultural product processing.
Smart Farming Functionality in the platform and Mobile App implemented.
Future Development: Farmer's Eco Theme Park, Educational Material & Seminars.
Project team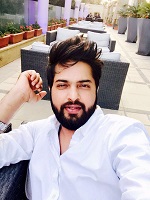 Dhaval Laheri
Director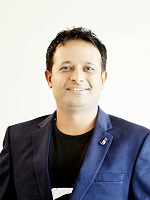 Brijesh Gadiali
Director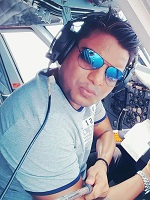 Hitesh Gupta
Director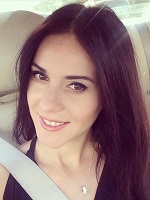 Yulia Bavykina
Corporate Affairs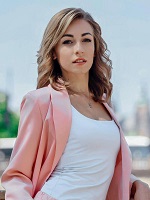 Julia Vygovskaya
Social Media Head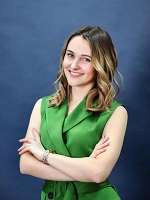 Katheryna Kukurudziak
Marketing Manager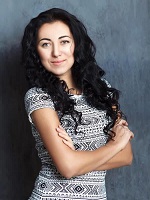 Tanya Petrunko
PR Manager
Social media