Nomiswap Review

Bank transfer

Credit Card

Cryptocurrency

Nomiswap is a DEX on Binance Smart Chain that claims to offer the lowest fees in the DeFi space, and – should a user participate in their farming pools – brings that fee down to 0%, with cashback offered through the $NMX token that powers the exchange. It's owned by Nominex, a CEX, which is based in the Seychelles. Nomiswap is Nominex's attempt to build a DEX parallel to their CEX to offer a 'CeDeFi' ecosystem.
Its key feature is the binary referral system, and referral 'trees' that build user rewards the more they flock to the platform. A user's referrals continue to pay out as more users are referred 'underneath' them by the people they bring on to the platform, earning a continued stream of rewards as the platform grows.
Also what they achieved so far:
Top-5 BSC DEX by TVL at 

Defillama

Top-40 among all DEXes by trade volume at 

Coinmarketcap

Provides higher APR on staking and farming on all pools than industry leader Pancakeswap
Nomiswap Fees
Nomiswap charges fees of 0.1% for a token swap on the exchange. This is lower than most other DEXs in DeFi. The 0.1% is distributed as follows:
0.03% is distributed to liquidity providers
0.07% is used to fund the referral program, cashback for trading fees, burning of the NMX token and finally Nomiswap's profit.
It's an equitable and user-first fee arrangement designed to promote growth in the system, and if you're trading in BEP-20 tokens, an excellent place to do your trading.
Account Creation, Deposit and Withdrawal Methods
Nomiswap requires no KYC, and no deposit or sign up is required to use the platform.
It does require BNB for fees as it's built on the Binance Smart Chain. As a DEX, the buy/sell limits are limited only by the available liquidity in the pools.
Only BEP-20 tokens can be traded, although Nomiswap plans to expand to more chains in the future.
Nomiswap Ecosystem
To help fuel liquidity on the DEX, Nomiswap offers a series of rewards based on a user's participation in the liquidity or staking pools on the platform. These rewards also transfer across to Nominex – the CEX. So, if you use Nominex and want to provide liquidity or stake your BEP-20 tokens, then Nomiswap is a sensible place to do it.
There are five tiers of membership, depending on amounts staked: Starter, Partner, PRO, VIP, Elite or MAX. The higher the level, the greater the rewards for referrals and the better the trading fee cashback. By attaching your wallet to your Nominex account, you earn these rewards.
The referral structure is binary, and your referral tree grows over time using your wallet as the point of origin. As the team underneath you grows, the greater your rewards in trading fee cashback.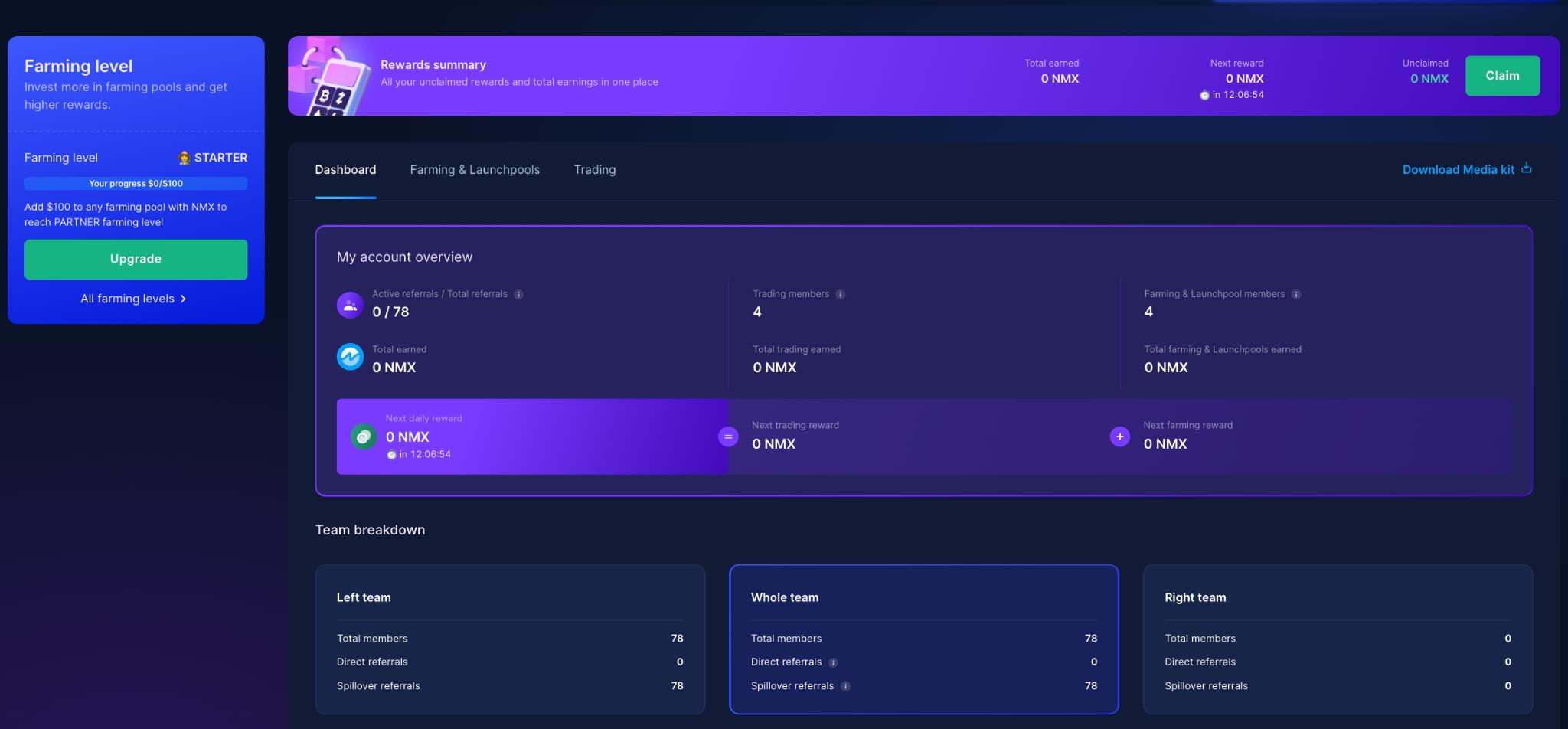 Swaps
Nomiswap's swap interface is clean, obvious, and provides a little swoosh sound when you choose currencies to swap from the dropdown menu. However, as not every pool is paired, often there is no liquidity available for the swap, and there is nothing to indicate this except manually selecting the two tokens you want to trade and finding out, which is frustrating.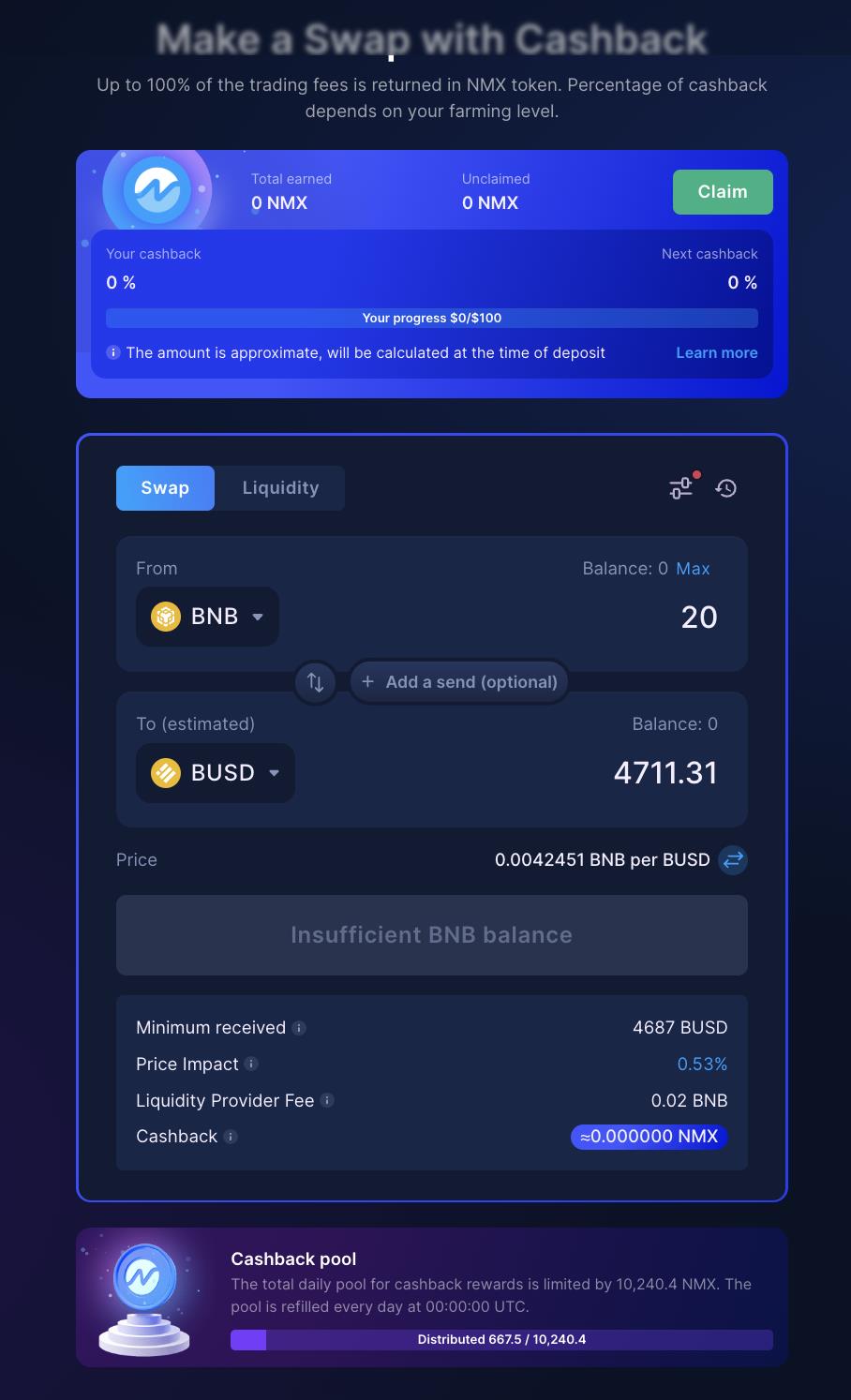 There is an expert mode, as well as standard settings for transaction time (normal, fast, instant) and slippage parameters.
There is a clear indicator of available cashback,distributed in NMX tokens, which is refuelled each day, as well as a clear percentage bar of how many rewards are left.
Liquidity Pools
It's easy to toggle between Swaps and Liquidity, as they are present on the same tab. You receive LP tokens for provided liquidity – as expected – and you can easily go on to stake LP tokens for NMX in the farms – discussed shortly. It's again difficult to see an overview of the pools currently available, except by manually inputting pairs – but the UI that displays expected share of the pool is clear.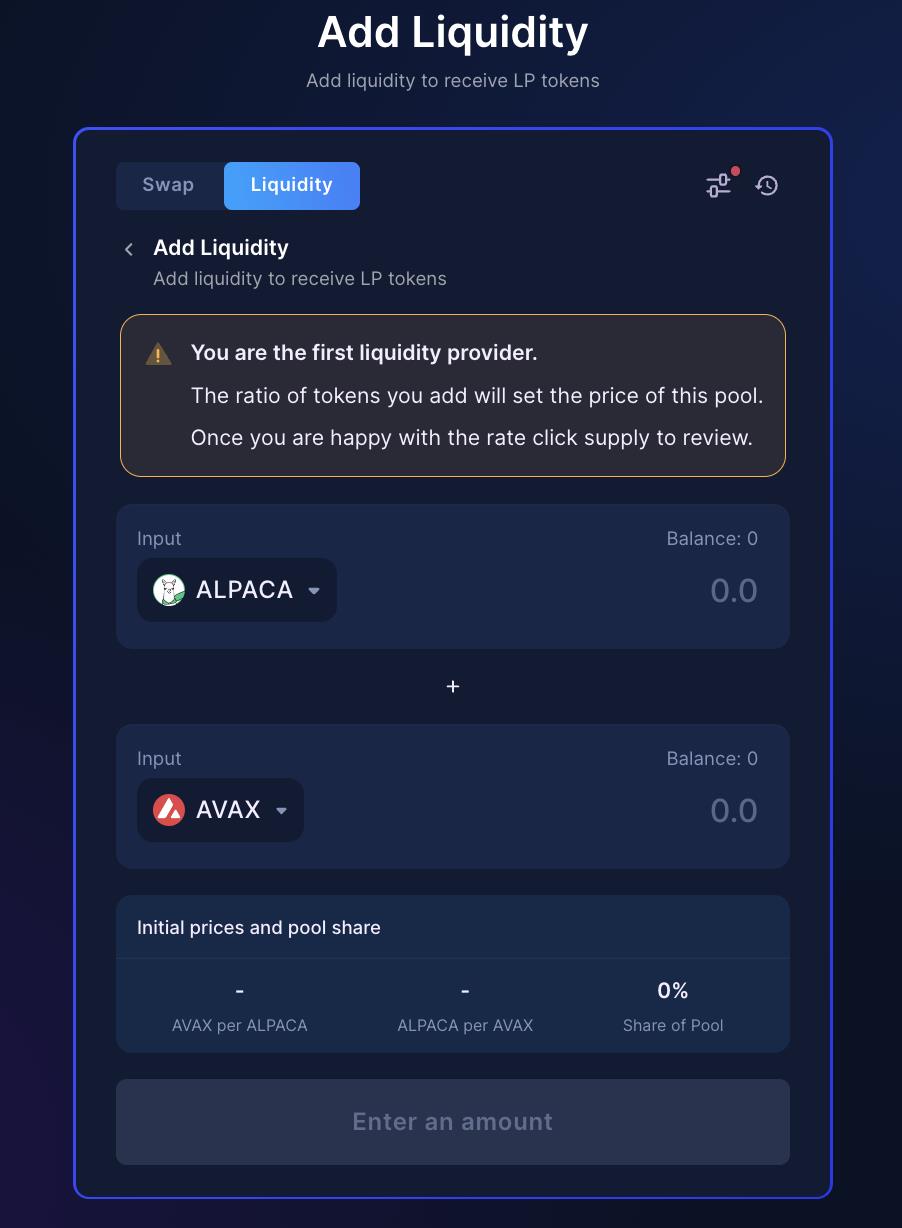 Farms
The UI for seeing available farming is far more useful when it comes to deciding which to enter, with APY and current liquidity clearly listed, as well as tags for what is popular right now. Also displayed here is your farming level, and the farming level of your 'team'. Progression requirements are easy to deduce.
Holder Bonus
Another key feature of Nomiswap is the holder bonus. The holder bonus is the reward awarded for the duration of farming. This bonus is automatically credited in the form of additional NMX tokens to each person who participates in personal farming. It is awarded to all farmers in proportion to their share of the pool, similar to the principle of NMX distribution in personal farming. The only difference is that when calculating the holder bonus, an increasing coefficient is used, depending on the duration of continuous farming.
| | | | | | | | |
| --- | --- | --- | --- | --- | --- | --- | --- |
| Duration | >7 days | >15 days | >30 days | >60 days | >90 days | >180 days | >360 days |
| Coefficient | +20% | +50% | +100% | +200% | +300% | +500% | +900% |
Launchpools
Launchpools are 'simple staking' pools offered by Nomiswap where users can stake their NMX and receive – in general – more NMX. The current launchpool offers a whopping 93% APY, paid in the NMX token. Over time, more launcpools will be added.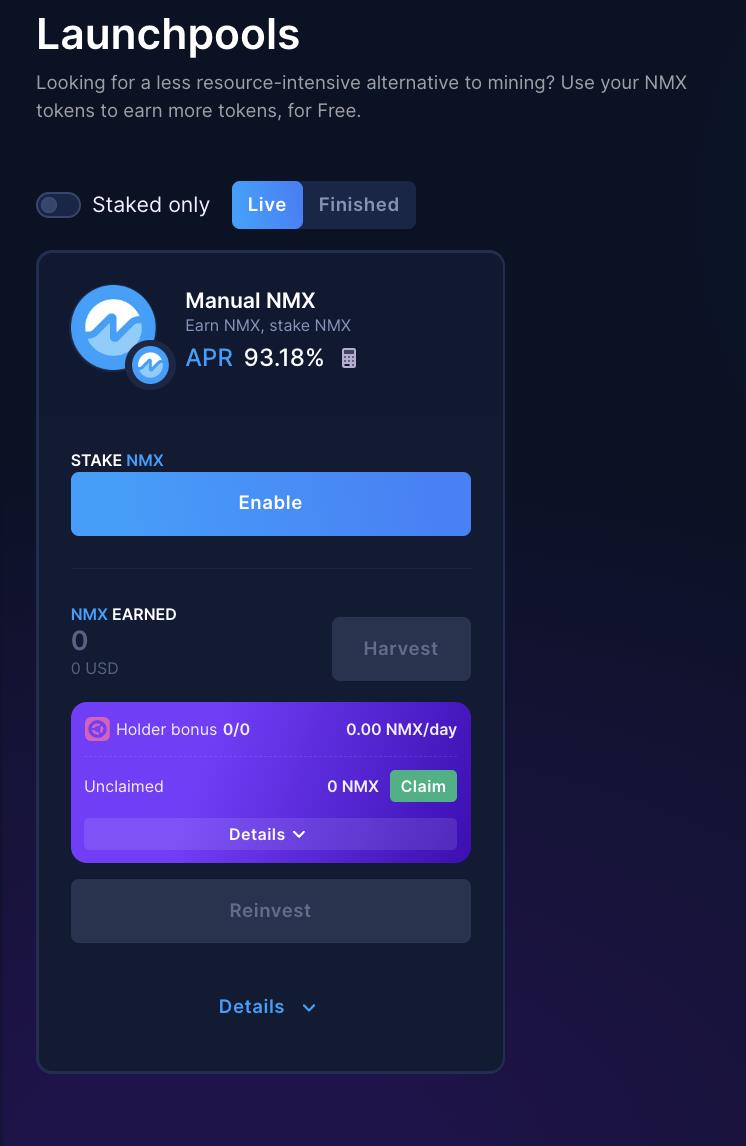 Now You Know
Nomiswap is an excellent choice of DEX if you use the Nominex exchange, as it drastically reduces fees by participating in farming and even allows users to profit from their own referrals and the trading activity on both platforms by embracing both sides of the Nominex ecosystem. The fees are low, the interface is clean, and the DEX works well – offering great APY on many of its staking pools.
However, it's BEP-20 only, which can be a concern, and it can be a little tricky to work out where is the best place for your liquidity to go. The interface does a much better job highlighting farming opportunities, and although the rewards for trading fees are fairly small, the rewards for building up a referral bank are great.
Nomiswap is a good DEX that needs more liquidity to become attractive, but with the referral rewards, low trading fees, and clean interface – it's primed to do just that.
Visit Exchange >>>
Social media