ORBIT MAX (ORMX)

ICO

ORMX coin seeks to provide a platform that combines the Ethereum Virtual Machine with the Bitcoin core to allow users to combine the best features of both platform with little or no problems. Since ORMX coin will use the Ethereum Virtual Machine, it will use smart contracts and proof-of-stake to increase the speed of transactions.

IMPORTANT: By investing in this business you agree to our Disclaimer. All information including our rating, is provided merely for informational purposes. CryptoTotem does not provide investment advice.

Overview

| | |
| --- | --- |
| Project industry | Other |
| Product type | Cryptocurrency |
| Founded | United States |

Whitepaper
What is ORBIT MAX
The Whole Idea behind ORBIT MAX (ORMX) project is to make the investors feel proud. Just like the Giants in the Traditional market who have always taken their projects to new heights, we at ORBIT MAX continuously strive to make our investors feel proud of ORMX holding. We want to give them something different.
We want to develop ORMX as something which can be gifted or something which can be transferred from generations to generations as like ancestral property.
Every ORMX holder/investor can take pride to display ORMX logo as a mark of prestige.
ORMX is not just a token to earn profit out of investment but much more than that.
It will be a feeling of security not only financially but in overall aspects of life. ORBIT MAX think tank continuously strives for new concepts which are very new and touch everyone's life.
ORMX Growth is directly connected with TOIC's Business Graph which has never gone down due to its vast area of Investment.
A Great opportunity offered to investors worldwide to become a non-voting share holder and start earning immediately and also become a partner in the companies ventures as freehold investors.
Our forum will welcome suggestions from each and every ORBIT MAX member for the betterment of all.
Also, unique suggestions will be rewarded handsomely.
As we progress on our journey it will be clearly visible what the company aims at. The Roadmap which will be released and constructed in stages will be the Guide to future ventures.
Any changes in the Roadmap for the betterment of one and all will be displayed timely and communicated to everyone in the ORBIT MAX family.
Details

Pre-sales: Jul 15, 2020 - Aug 11, 2020
Public sales: Aug 12, 2020 - Nov 12, 2020
Token supply: 810,000,000 ORMX
Total tokens for sale: 405,000,000 ORMX
Soft cap: 3,000,000 USD
Hard cap: 21,000,000 USD


Legal

Blockchain Platform: Ethereum
Registration country: United States
Registration year: 2018
Office address: 4283 Express Lane, Suite 6128-089, Sarasota, FL 34249, USA

Token info

Ticker: ORMX
Type: Utility-token
Token price in USD: 1 ORMX = 0.0602 USDT
Token price in EUR: 1 ORMX = 0.051 EUR
Token price in BTC: 1 ORMX = 0.0000049 BTC
Token price in ETH: 1 ORMX = 0.00014 ETH
Accepted currencies: BTC , ETH, EUR, USDT
Token distribution:
50% - Token Sale Program
10% - Reserve Fund
15% - Team and Founders
10% - Board Advisors
15% - Marketing and Bounty
Funds allocation:
40% - bonus
30% - Branding & Marketing
15% - Legal & Regulation
15% - Operational & Administration


Offices on the map
ORBIT MAX Roadmap
1
January 2020
Idea development
Team formation
2
February 2020
Analytics and research
3
March 2020
Initial development stage
Internal prototype for testing purposes
4
April & May 2020
Marketing Strategy Developed
5
June 2020
ORMX Blockchain
Platform Developments
6
July 2020
Investor Sale
Pre ICO
Vindax Exchange Listing
7
August 2020
Token Sale Round 1
ORMX Wallet for Android
Crex 24 Exchange Listing
8
September 2020
Token Sale Round 2
ORMX Wallet for IOS
9
October 2020
Token Sale Round 3
E-Commerce Portal Launching for ORMX Utility
10
November 2020
Token Sale Round 4
Easy Trading Bot Launching
11
December 2020
Coin Listing on Bitfinex
Coin Listing on Yo Bit
12
January 2021
Coin Listing on Bittrex
Coin Listing on Poloniex
13
February 2021
TOIC Membership Distribution
ORMX Web Series
14
March 2021
Process for Coin Market Cap Started
15
April 2021
Coin Listing on Top 10 Exchanges
Project team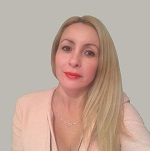 Leslie Bevil
CEO & Co-Founder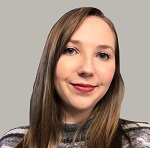 Diana Ketruyn
Financial Expert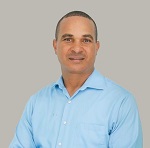 Thomos Molloy
Senior Blockchain Developer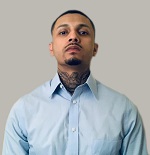 David N Mean
Senior Software Engineer
Social media