Pawtocol (UPI)

ICO

IEO

Pawtocol is a global online community of pet lovers who are disrupting the pet industry by leveraging blockchain technology while monetizing data about their pets.

IMPORTANT: By investing in this business you agree to our Disclaimer. All information including our rating, is provided merely for informational purposes. CryptoTotem does not provide investment advice.

| | |
| --- | --- |
| Overview | Whitepaper |

What is Pawtocol

Pawtocol LLC aims to take the pet care industry into the blockchain age by developing a platform with a pet-focused economy and ecosystem. This paper outlines our vision and philosophy behind Pawtocol and why we are taking this project to market, as well as our progress to date and why we are the right team to execute.

Pawtocol was inspired by a shared vision to build a global community of pet parents, service providers, and manufacturers who are unified towards improving pet care. We have a mission to help pets around the world live longer and healthier lives by empowering pet caretakers with cutting edge technology and data.

Vision

The Pawtocol vision is to introduce the new era of decentralization and transparency to the pet industry.

Network participants will be incentivized to collect and feed data to Pawtocol's AI - which in turn will make AI-enhanced diet and care recommendations for crowd-verified food products, toys, and service providers. Pawtocol will naturally reward quality businesses by allowing their products and services to appear in targeted in-app recommendations and open doors to a vast audience of new potential customers.

The market for electronic pet wearable devices is on the rise and in need of a unified ecosystem for a pet owner to connect their devices and stay updated on their pet's well-being through a single interface. Pet technology will be given an interconnected platform where various pet tech wearables and IoT devices can connect, share their data, and interact via the Pawtocol API.

Across many industries, the platform business model has become a crucial building block for waves of technological innovations. The most advanced digital products and services that come to market today are based on platform business models; a model that most business owners have begun to explore and intend to make core to their growth strategies. Pawtocol uses a platform business model--and is the first pet technology platform to incorporate AI learning along with a blockchain-based incentivization structure.

Details

Public sales: Dec 27, 2019 - Feb 02, 2020
IEO (Probit Launchpad): May 12, 2020 - May 22, 2020
Token supply: 1,000,000,000 UPI
Total tokens for sale: 575,000,000 UPI
Hard cap: 27,000,000 USD


Legal

Blockchain Platform: Ethereum
Country limitations: United States of America, People's Republic of China (but not including the special administrative regions of Hong Kong and Macau, and the territory of Taiwan), North Korea, Bangladesh, Nepal, Macedonia, Bolivia, Ecuador, Pakistan, Algeria, and Morocco
Registration country: United States
Office address: 1691 Michigan Avenue, Suite 310 Miami Beach, FL 33139

Token info

Ticker: UPI
Type: Utility-token
Token standard: ERC20
Token price in USD: 1 UPI = 0.027 USDT
Accepted currencies: BTC, ETH, USDT
Bonus program:
100% Bonus for PROB
100% Bonus for USDT, BTC, ETH
Token distribution:
Private round 1 - 10%
Private round 2 - 10%
IEO 1 - 10%
IEO 2 - 10%
IEO 3 - 18%
Reserve - 42%
Funds allocation:
Operations Reserve - 19%
Team/Advisors - 10%
Partnerships - 5%
Bounties/In-App Rewards - 5%
Marketing/Community Development - 3%
Funding Rounds - 58%


Offices on the map

Pawtocol Roadmap

1

Grow

Expand the team, complete the smart contracts, develop the off-chain servers, ship dog tags

2

Debut

Launch the dog tag digital profile app user interface and air drop claim system

3

Upgrade

Release upgraded NFC or/and battery-less Bluetooth dog tag

4

Vets

Release a free/cheap vet visit interface and management system.

5

Suppliers

Release a supplier-side app for product tracking, bring in major suppliers

6

Wearables

Release Our own Pawtocol-branded wearable and interface for connecting new data collection devices

7

Release

Release the health and wellness recommendation engine

8

Launch

Open the world's first member-owned pet data marketplace

Project team

Karim Quazzani

CEO

Evan Berger

General Counsel

Rob Hitchens

CTO

Jason Hetherington

Communications and User Experience

Michael Henry

Chief Content Strategist

Monika Lain-Shaw

Animal Outreach Coordinator

Zach Berger

Financial Strategist

Brandon Stewart

Outbound Marketing

Advisors

Dr. Barry Goldberg

Veterinary Advisor

Dr. Mileydi Perez

Veterinary Advisor

Michael Gord

Blockchain Advisor

Jeramey Ward

Data Scientist and Machine Learning Advisor

Daniel Stephens

Economics and Game Theory Advisor

Mikael Hwang

APAC Advisor

Nathan Glass

Biomedical Advisor

Joey Krutel

Influential Partnerships Advisor

Ben Moskovits

Strategic Advisor

Social media

Claim admin rights for this project

Pawtocol NEWS

Tweets by BitTorrent
How To get a verified Project status
To pass the verification you need to place a our logo on the main page of your website and make an announcement of the listing in your social network accounts. Send us the email in reply with confirmation of the link placement.
Top-Rated Crypto Projects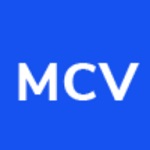 ICO
Mycryptoview is an online crypto platform for anyone to learn and share knowledge about cryptos. The project aims to connect those people with experience in cry ...
| | |
| --- | --- |
| Start ICO | Jun 01, 2020 |
| End ICO | Oct 31, 2020 |
| Received | Pending |
| Goal | $ 17,200,000 |