Persistence (XPRT)

IEO

Persistence is a Protocol powering Institutional Open Finance. Persistence bridges DeFi and Traditional Finance by facilitating borrowing of Cryptoassets using Real-world assets as collateral.

IMPORTANT: By investing in this business you agree to our Disclaimer. All information including our rating, is provided merely for informational purposes. CryptoTotem does not provide investment advice.
| | |
| --- | --- |
| Overview | Whitepaper |
What is Persistence
The Persistence mission is to facilitate seamless exchange of value around the world to increase the speed and efficiency of cross-border trade and financing to close the 1.6 Trillion financing gap.
Persistence provides a platform to power Debt Marketplaces that match entities with surplus capital (lenders) to entities that require capital (borrowers).
To achieve this, Persistence leverages few key features of the Blockchain / Cryptocurrency ecosystem:
Movement of capital - in a trustless, borderless, instant and round-the-clock manner
Asset tokenization - tokenizing 'Real-world' Assets such as invoices, letters of credit, bills of lading (representing goods on a ship) using Non-Fungible Tokens (NFTs).
Decentralised Exchange – to facilitate easy trading and exchange of 'Real-world' assets against cryptoassets (Stablecoins)
Debt marketplaces – allowing for use of cryptoassets and Real-world assets as collateral to borrow/lend against
Once a real-world asset has been tokenized into an NFT, it is free to be traded or used as collateral to finance business needs in a quick, easy and global manner.
The need for a solution like Persistence has never been clearer. A sizable and increasing amount of institutional capital and emerging Stablecoins are looking to generate yield. There is an ever increasing need for MSMEs traders and businesses to access financing. Persistence matches the two.
Persistence enables more efficient global capital allocation.
Details

IEO (Ascendex Launchpad): Mar 31, 2021 - Mar 31, 2021
Token supply: 1,000,000 XPRT


Legal

Country limitations: AFGHANISTAN, ALGERIA, BANGLADESH, BELARUS, BOLIVIA, BURUNDI, CENTRAL AFRICAN REPUBLIC, CUBA, ETHIOPIA, ECUADOR, GUINEA-BISSAU, IRAN, IRAQ, LEBANON, LIBYA, MALAYSIA, MYANMAR, NEPAL, NORTH KOREA, PAKISTAN, SERBIA, SINGAPORE, SOMALIA, SOUTH SUDAN, SUDAN, SRI LANKA, TRINIDAD, TOBAGO, TUNISIA, UKRAINE, UGANDA, VENEZUELA, YEMEN, ZIMBABWE
Registration year: 2019


Token info

Ticker: XPRT
Type: Utility-token
Token standard: ERC20
Token price in USD: 1 XPRT = 0.45 USD
Accepted currencies: USDT, BTMX
Token distribution:
Validators / Strategic Round Sale - 10.0%
Seed Round Sale - 8.0%
Private Round Sale - 6.0%
Public Round Sale (Auction) - 1.0%
Team - 16%
Advisors - 4%
Ecosystem - 19.40%
Marketing / Growth - 25.6%
Validator Incentivization - 10.0%

Persistence Roadmap
1
Q2 2019
Persistence One Established
Comdex Onboarded
Cross-border Transaction PoC Completed
2
Q3 2019
MVP of Persistence SDK
Comdex Testnet Launched
First Set of Validators Onboarded
3
Q4 2019
Comdex Completes $10 Millon in Trade Volume
Team Expansion
Cosmos India Launched
4
Q1 2020
Persistence Comes Out of Stealth
Validator Set Expansion
Raised Funds from Validator/Strategic Investors
5
Q2 2020
SDK Release v1.0
Comdex Completes $30 Million in Trade Volume
PoS Validator arm of Persistence, AUDIT.one launched
First Set of Advisors onboarded
Partnership with Terra established
Tendermint delegated 595K ATOMs to AUDIT.one(The largest delegation by Tendermint to any validator)
6
Q3 2020
SDK Open-sourced
Protocol Paper Released v1
Closed $3.7 Million in Private Fundraise
Partnership with Matic
Comdex Incentivised Testnet Launch
Partnership with Matic established
7
Q4 2020
Hosted HackAtom India
Partnership with Razor Network established
NFT Module Spec Implementation with multiple Chains
CosmWasm Integration
Launched StakeDrop Campaign for 7 Networks; Fist being Cosmos StakeDrop
Team expansion to 20+ Members
Comdex Incentivised Testnet Launch
Launched XPRT StakeDrop with Cosmos Network
30M ATOMs ($600M+ at current price) staked to participate in Persistence's StakeDrop with more than 1000+ participants
Launched Terra and Kava StakeDrop campaigns and attracted ~$200M worth of assets with more than 1000+ participants
Established partnerships with Cosmostation Wallet, Trust Wallet and Citadel Wallet
8
Q1 2021
Launched Matic StakeDrop Campaign
Published Technical Specifications for interNFT
Launched Matic StakeDrop Campaign with 220M MATIC staked and 500+ participants
AUDIT.one crosses $100M AUD
Protocol Paper Release v2
Persistence Joins Celo Alliance
pStake Development
Persistence's Cosmos ETH Bridge Live (pBridge)
Token Contract Audit
pStake (Liquid Staking Application) MVP development
Persistence Wallet Launch
Public Sale
Launch of Persistence's Staking platform
Wallet and Block Explorer Integrations
Initial set of exchange listings
9
Q2 2021
Persistence Incentivized Testnet Launch
Validator Set expansion
interNFT implementation v1.0
pStake Application Launch
Expansion of Exchange listings
AUDIT.one ETH2 staking platform launch
Asset Mantle NFT Marketplace application MVP to be launched
SDK release v2.0
Validator Set Expansion
Extend Partnerships with other projects
10
Q3 2021
Asset Mantle (NFT Marketplace) to be launched
Wallet and Block explorer integrations
Integration with other Protocols and Chains through Interchain Communication Protocols
Additional SDK Modules Development
pLend MVP to be launched
Expansion of Wallet Integrations and Block explorers
Persistence Mainnet Launch
Comdex Mainnet Launch
AUDIT.one Staking interface to be launched
11
Q4 2021 & Q1 2022
pLend to be Launched
Expansion of Wallet Integrations and Block Explorers
Expansion of Exchange listings
SDK release v3
pStake v2 to be Launched
Project team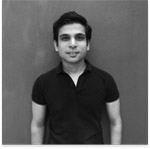 Tushar Aggarwal
CEO and Co-founder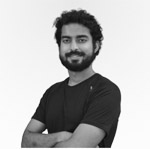 Deepanshu Tripathi
CTO and Co-founder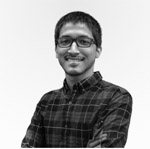 Abhinav Kumar
Software Developer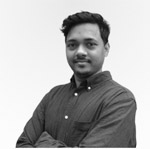 Prashant Kumar
Software Developer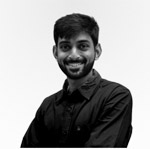 Puneet Mahajan
Software Developer
Raju Vemula
Front-end Developer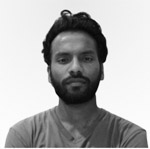 Sudheer Darla
UI/UX Designer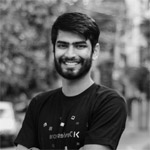 Abhitej Singh
Strategy and Marketing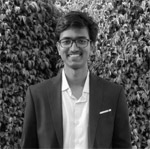 Mikhil Panday
Strategy and BD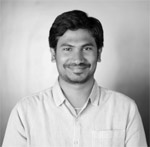 Lakshmikanth K
Front-end Developer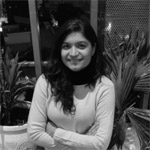 Aditi Maheshwari
Software Developer
Advisors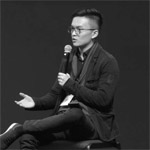 JASON
Head of Research, Spartan Capital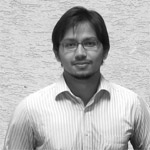 Sandeep Nailwal
Co-founder and COO, Polygon (Matic Network)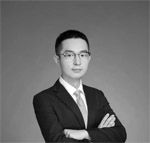 Jeffrey Hu
Director, Iris Network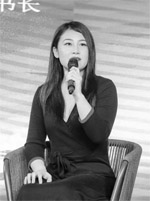 Luchang Zheng
Founding Partner, Arcanum Capital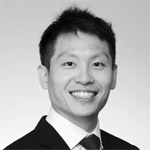 Zhi Hao Loy
Senior Associate, Dentons Rodyk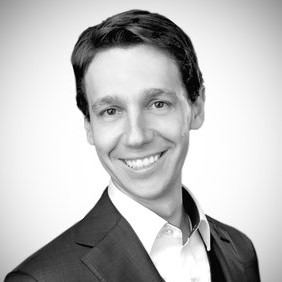 Marcus Maute
Managing Partner, Tavis Digital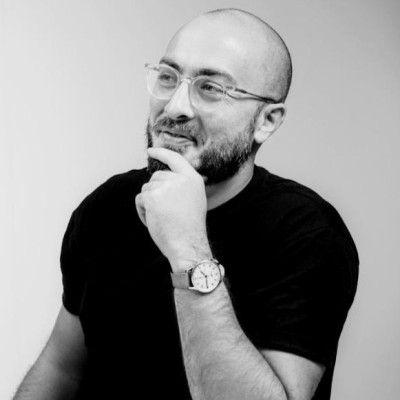 Scott Littlewood
Asia Head of BD and Ops, Tezos APAC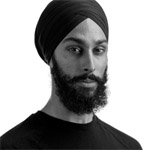 Hartej Sawney
CEO and Co-founder, Zokyo
Social media