Primex Finance (PMX)

Primex is the cross-chain prime brokerage liquidity protocol for cross-DEX margin trading with trader scoring mechanisms.

By offering a platform to increase liquidity in blockchain-based markets and enabling cross-DEX trading, Primex will fundamentally change how decentralized markets operate.

Primex Finance Launches Ambassador Program

IMPORTANT: By investing in this business you agree to our Disclaimer. All information including our rating, is provided merely for informational purposes. CryptoTotem does not provide investment advice.
| | |
| --- | --- |
| Overview | Whitepaper |
What is Primex Finance
Primex is a prime brokerage liquidity protocol that provides margin trading available across DEXs. Lenders provide liquidity to pools and traders are scored before they can access funds, while traders can access leverage and open positions on one DEX and close on another. 
Primex allows traders to work in a cross-DEX environment, with the aim to open up trading across platforms and increase profits. In turn, lenders can increase their yields with interest generated through trading profit shares and margin fees. 
Risk is managed through risk buckets - lenders can place their funds in one or many risk buckets. These are subsets of liquidity pools that allow lenders to be confident in the risks they take. Buckets and traders are scored by notaries who are, in turn, rewarded for their work through tokens.
Details

Raised: 5,700,000 USD


Legal

Registration country: Estonia
Registration year: 2021
Office address: Vesivärava tn 50-201, Tallinn, Estonia, 10152, EE

Token info

Ticker: PMX

Primex Finance Roadmap
1
Primex V1 — Phase 1
Isolated-margin trading
Cross-dex trading - open on one DEX and close on another
Liquidation keepers
Integration with oracles to get relevant prices
2
Primex V1 — Phase 2
Multiple DEXes supported (DEX-agnostic trading)
PMX as rewards for early lenders (lockdrop)
Several predefined credit buckets with mathematically proved risk parameters
Community voting for development proposals
Deployment on Ethereum mainnet, Ethereum L2 and Moonbeam
3
Primex V2
Cross-margin trading
Custom credit buckets by community-nominated bucket notaries
AI trader scoring and efficiency notaries are introduced
Buckets with trading conditions depending on trader score
Cross-chain trading support
Traders can modify existing deals
Lenders can now choose groups of buckets to support
Improved governance (multiple staking possibilities)
4
Future features
Under-deposited positions (for experienced traders price fluctuations can now exceed the initial margin)
Fixed interest rate opportunity for lenders
Fees optimization for counter positions
Under-collateralized lending
Risk prediction for Lenders
Project team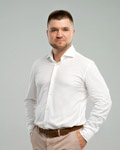 Vlad Kostanda
Co-founder, CEO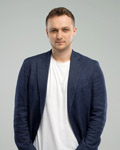 Dmitry Tolok
Co-Founder, VP of Growth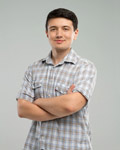 Alex Marukhnenko
CTO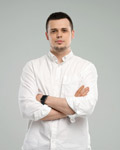 Anton Demenko
Product Manager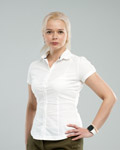 Tetiana Chumachenko
COO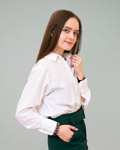 Juliia Marchuk
Blockchain Researcher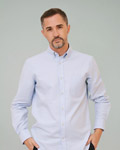 Alexander Samandas
Product Manager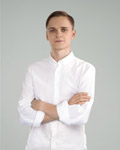 Dmytro Kyparenko
Full-stack developer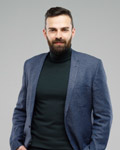 Aleksandr Grankin
Head of Talent Acquisition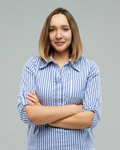 Yana Danylchenko
Talent Acquisition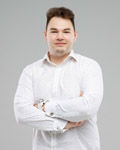 Ilya Chitov
HR Manager
Social media