Rosehub (RHUB)

RoseHub is a first premium official DeFi platform on Oasis Network with DEX, aggregated liquidity, staking with NFTs, launchpad and more.

IMPORTANT: By investing in this business you agree to ourDisclaimer. All information including our rating, is provided merely for informational purposes. CryptoTotem does not provide investment advice.
What is Rosehub
RoseHub will provide a launch and trading platform for hand-picked projects on Oasis Network that aims to bring real impact and value to the communities while contributing to adoption of Oasis blockchain. The platform will aim to capture and support Oasis ecosystem growth focusing on privacy-enabled projects, thus supporting the new era of dApps.
Details

IDO (Moonstarter Launchpad): Oct 05, 2022 - Oct 06, 2022
IDO (DAOStarter Launchpad): Oct 05, 2022 - Oct 07, 2022
IDO (Vulture Peak Launchpad): Oct 05, 2022 - Oct 06, 2022
IDO (ERAX Launchpad): Oct 05, 2022 - Oct 06, 2022
Token supply: 100,000,000 RHUB


Legal

Blockchain Platform: Oasis Network
Registration year: 2022


Token info

Ticker: RHUB
Type: Utility-token
Token price in USD: 1 RHUB = 0.12 BUSD
Token distribution:
Fundraising - 15.1%
Staking/liquidity - 43.9%
Advisory&team - 21%
Marketing - 10%
Development - 10%

Rosehub Roadmap
1
2021 Q4 Beginning
Idea Formation
Team Formation
Website Development
Strategy
Preliminary NFT art
2
2022 Q1 NFTs and UI
NFT Minting
NFT Marketplace Listing
RoseHub UI
Marketing Campaigns
Team Expansion
3
2022 Q2 Fundraising and Dev
Platform Specifications
Fundraising
Preliminary UI
Smart Contracts Dev
Partnerships
4
2022 Q3 Launch
Further Fundraising
Platform Audit
Platform Testing
Oasis DEX Aggregator
Platform Launch
Vaults and Farms
5
2022 Q4 Post-Launch
Collaborations
First IDOs
Additional DEX Pairs
Vaults and Farms
Liquidity and TVL Growth
Exchange Listings
6
2023 H1 Expansion
UI Upgrades
New Sponsored Listings
Multi-chain launchpad
Strategic Collaborations
New IDOs
7
2023 H2 DEX Expansion
Multi-Chain DEX
Cross-chain liquidity
Full Trading Platform Dev
Limit Orders *Oracles*
Project team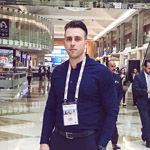 Aivaras, PhD C.
Co-Founder - Business/Marketing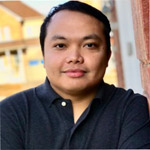 Alvin Reyes
Co-Founder - Lead Dev
Dennis Gerodias
Co-Founder - Business/Marketing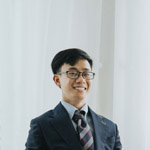 DON
Developer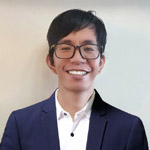 JOHN
Frontend
Advisors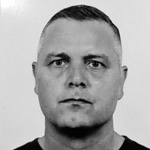 Fabian Van Doesburg
Advisor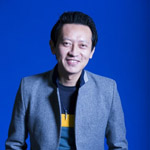 Dorji Rabten
Advisor - Growth
Social media