Runnow (RUNNOW)

Runnow.io is a Gamification – Move & Earn project based on the daily training needs of physically active people, such as walking, jogging, professional running, cycling, swimming, and other future activities like GYM, Yoga, etc. to burn energy in the body and earn income from that practice.

IMPORTANT: By investing in this business you agree to our Disclaimer. All information including our rating, is provided merely for informational purposes. CryptoTotem does not provide investment advice.
| | |
| --- | --- |
| Overview | Whitepaper Onepager |
What is Runnow
We aim to build a healthier world by encouraging people to take steps in daily exercise. By joining multiple sports and competitions, users can improve their physical health, earn valuable in-game rewards, connect with communities worldwide, and give support to those in need.
Learning and developing from the current leading application in the field of Move2Earn - StepN, we want to bring to experienced users of StepN and new users:
The convenience, familiarity when you don't need to spend a lot of time learning how to play, can be consulted from StepN players.
How to calculate ROI when investing, similar to StepN, although with more parameters but clearer.
At the same time moving the user has the opportunity to double the earning capacity.
Giving users more sports to choose from.
Giving users many options for increasing the earning rate by buying more different NFTs such as Character, Fashion, Food…
Bring diversity by partnering with many KOLs around the world as well as global sports brands.
Bringing diverse graphics and experiences, bringing gameplay to replace the boredom of mere applications.
We are promoting cooperation with wearable manufacturers to increase accuracy many times, ensuring transparency in training results.
We are promoting cooperation to connect wearable devices for fitness tracking such as Apple Watch, Samsung Watch, Garmin... and many other brands to ensure the experience and record an improvement in fitness health. Also, increase the variety of sports and accept indoor sports.
Details

IDO (NFTb Launchpad): Aug 17, 2022 - Aug 17, 2022
IDO (Gagarin Launchpad): Aug 14, 2022 - Aug 17, 2022
Token supply: 1,000,000,000 RUNNOW


Legal

Blockchain Platform: Binance Smart Chain


Token info

Ticker: RUNNOW
Type: Utility-token
Token standard: BEP 20
Token price in USD: 1 RUNNOW = 0.014 USD
Token distribution:
Seed Sales - 3%
Private Sales - 4%
Public Sales (IDO) - 6%
Advisors & Partners - 5%
Team - 20%
Marketing & Operation - 10%
Rewards Treasury - 35%
Farming & Staking - 15%
Liquidity & Listing - 2%

Runnow Roadmap
1
Q1 2022
Research / BA
Design Concept
Start Developing
2
APRIL 2022
Website
Whitepaper
Pitch Deck
Connect Partner
3
MAY 2022
Build Community
Marketing Campaign
Alpha Testing
4
JULY 2022
10-30.07: INO 10,000 Sneaker Boxes
14.07:

Open Box
Beta Test
Launching ROI Site

16.07: Mainnet
25.07: Release Free Trial & Daily Quest Feature
28.07: Release Team & Friends Feature
5
AUGUST 2022
10.08: RUNGEM Listing
13.08:

Release Sneaker Repair Feature
Release Sneaker Upgrade Feature
Release Sneaker Minting Feature
Open Box In-game Feature

18.08: IDO
19.08: In-game Marketplace
22.08: RUNNOW Listing
6
SEPTEMBER 2022
01.09:

Unlock MaraRunnow 2D (Running)
Unlock MaraRunnow 3D (Running)

05.09:

Challenge 1 vs 1 Mode
Challenge Team Mode

15.09:

Release Ranking Feature
Unlock Leaderboard Mode
Unlock Workout Map
Store In-App

30.09: Unlock Donation Mode
7
OCTOBER 2022
Introduce KOL Character & Standard Character
Sell limited NFT Character / KOL Character Boxes (Buy by $RUNNOW)
Introduce Land & Gem
Sell limited NFT Land & Gem Boxes (Buy by $RUNNOW)
Introduce New Sport - Cycling
Sell limited NFT Bicycle Boxes (Buy by $RUNNOW)
Support Multichain
Bridge Multichain
Integrate GemUni Wallet
Unlock Workout & Leaderboard Mode (Cycling)
Flexible Earning RUNNOW / RUNGEM
Launch New Anti-Inflation Mechanics
Launch Runnow SocialFi (GemUni Platform)
Complete wearable device API (iOS & Android)
Unlock Tour De Runnow (Cycling)
Unlock Sleep & Earn Mode
Introduce New Sport - Swimming
Sell limited NFT Swimwear Boxes (Buy by $RUNNOW)
Release Runnow DAO Version 1 (GemUni Platform)
8
NOVEMBER 2022
Release New Anti-Inflation Mechanics
Unlock Swim With Runnow Mode (Swimming)
Runnow Man Mode
Unlock all Modes for 3 Sports
9
DECEMBER 2022
Unlock Catchup Runnow Go Mode
Release Runnow DAO Version 2 (GemUni Platform)
Introduce "Runnow Online Trainer Programme" - Learn & Earn
Life Cycle & Revival
Project team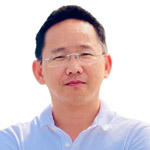 William Nguyen
CEO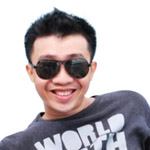 Viet Duong
CTO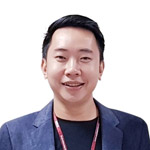 Brian Tran
CMO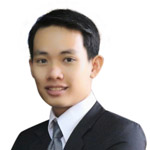 Vuong Nguyen
Partnership Director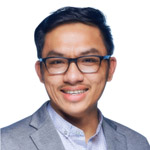 Kien Phan
Project Director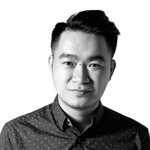 Trung Pham
Creative/CGI Director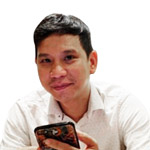 Cuong Vo
Project Manager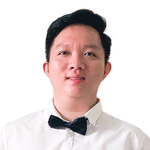 Toan Tran
BA Lead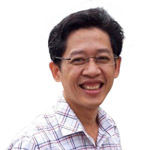 Toan Luong
Unity Lead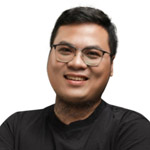 Phu Tran
Project Coordinator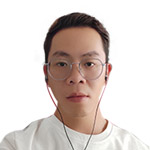 Tho Nguyen
Creative Lead
Sinan Kolip
Game Developer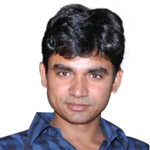 Gorav Kumar
Unity Developer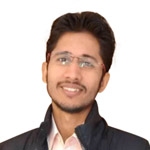 Narender shukla
Unity Developer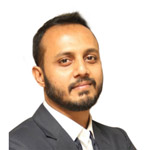 Biswajit Roy John
Animator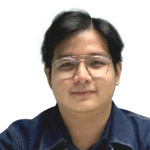 Duc Nguyen
Blockchain Developer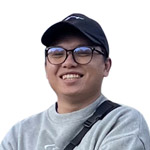 Nguyen Nguyen
UX/UI Designer
Social media
MVP