Shopereum (XSHOP)

Shopereum is an eCommerce site that sells products and accepts fiat and crypto payments. It uses morn marketing strategies and AI techniques to offer a rich shopping experience and optimize digital transactions, Shopereum is envisioned to be a shopping place for everyone: it accepts the most common cryptocurrencies (BTC, LTC, ETH, XRP, USDT, ….), besides the Shopereum token xShop, as well as fiat payment.

IMPORTANT: By investing in this business you agree to our Disclaimer. All information including our rating, is provided merely for informational purposes. CryptoTotem does not provide investment advice.

| | |
| --- | --- |
| Overview | Whitepaper |
What is Shopereum
Problem
Despite the huge advancement in blockchain technology and its advantages for P2P transactions without intermediaries, there is still a gap between the adoption of cryptocurrencies in many services and in eCommerce. But this is changing as the global non-cash payment translations volume grew up to 12% in the year 2018 and the number is increasing. e-wallet transactions volume is estimated to be 8.6% of the non-cash transactions. However, Real-Time Payment (RTP) and Digital Ledger Technology (DLT) the blockchain face many challenges in terms of regulations, adoption, interoperability, and scalability. The Main interest is in cryptocurrencies is focused on holding crypto currencies, trading and exchanging. The use of crypto currencies in shopping, traveling, online payment is still limited. Online shopping is one of the services that still do not adopt crypto currencies in global shopping sites such as Amazon, eBay, and AliExpress. There are few attempts to bridge this gap such as shop2coin and Moon, but these attempts are not enough, and still limited.
Problem
The main idea of these two projects is to develop a browser extension/plugin and a digital wallet to allow users shopping at (Amazon, eBay, and AliExpress, … etc.) to show the price in crypto currencies (BTC, ETH, … etc.), the user pay to their wallet. There are other tokens that are dedicated to some sectors such as such as travel, health, games .. etc. So there are many attempts, and the world still needy for more adoption of crypto currencies in daily life transactions.
Shopereum project bridges the gap between online shopping and adoption of , by providing an eCommerce site that supports common cryptocurrencies such as BTC, ETH, LTC, DASH, XPR, ... and many others, as well as xShop token.
To encourage customers to use xShop token, a discount of 5% will be offered if they use xShop. This project is a step towards the wide adoption of cryptocurrencies. Besides that, our store accepts also fiat payment, so everyone can use it.
Technology
Shopereum.io site is an aggregate store, where products presented from different sources and supplies. Our ecosystem will be designed to be scalable to allow users to be a buyer or a seller. Our ecosystem consists of a website and a mobile app to make our ecosystem available at user's finger touch.
Shopereum.io site will rely on dropshipping technique. Dropshipping is a retail fulfillment method where a store doesn't keep the products it sells in stock. Instead, when a store sells a product, it purchases the item from a third party and has it shipped directly to the customer. As a result, the merchant never sees or handles the product.
The biggest difference between dropshipping and the standard retail model is that the selling merchant doesn't stock or own inventory. Instead, the merchant purchases inventory as needed from a third party – usually a wholesaler or manufacturer – to fulfill orders.
We bring traffic to our site using modern marking that is based on Artificial Intelligence (AI) that analysis customer profile and customer needs and search keywords, and data from other sources such as Twitter and Facebook. Bringing traffic to the site is one of the keys to our success, that is why it is important to use AI and to consult digital marketing experts to achieve our objective.
To accept fiat and crypto currency, a payment gateway will be made to allow people to use the payment method that is suitable for them. Combining these technologies; blockchain, digital marketing, and AI is a key success to Shopereum project.
Details

Public sales: Dec 10, 2019 - Dec 17, 2019
IEO (Coineal Launchpad): Jan 25, 2020 - Jan 25, 2020
Token supply: 600,000,000 XSHOP
Total tokens for sale: 180,000,000 XSHOP


Legal

Blockchain Platform: Ethereum


Token info

Ticker: XSHOP
Type: Utility-token
Token standard: ERC-20
Token price in USD: 1 XSHOP = 0.02 USD
Token distribution:
10% - Administration, Fixed Assets and Rentals
15% - Marketing, Ads, Conferences, Workshops ... etc.
15% - Website and Mobile Apps Developing
20% - Founders and Advisors
40% - Financial Liquidity for Goods Purchasing

Shopereum Roadmap
1
Emergence and design of the idea
2
Q4-2019
Private Sale 5%
Public Sale Phase I 15%
Token ICO Website Development
3
Q1-2020
Public Sale Phase II 30%
Marketing
4
Q2-2020
Main e-Commerce Website Development
Public Sale Phase III 30%
Marketing
5
Q3-2020
Main e-Commerce Website Deployment
Marketing
6
Q4-2020
Mobile Apps Development
Marketing
7
Q1-2021
Partnerships with Payment Gateways
Marketing
8
Q2-2021
Scale Up with New Products and Suppliers
Marketing
9
Q3-2021
Allow Users to Sell Their Products
Marketing
Project team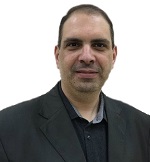 DR. MOTAZ SAAD
DATA SCIENTIST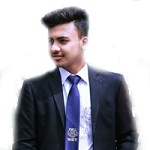 MOHAMMAD SHAKIL
BLOCKCHAIN AND TRADER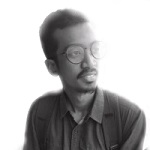 HARSH AGARWAL
COMUNITY MANAGEMENT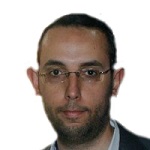 DR. IYAD ALAGHA
AI DEVELOPMENT
COLIN XU
DIGITAL MARKETING
Advisors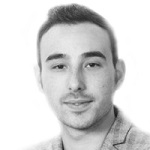 ALESSANDRO MEO
BLOCKCHAIN ADVISOR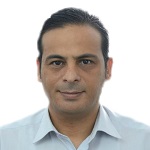 ELHASSAN BAKER
FINANCIAL ADVISOR
Social media