SKYBIT

SKYBIT tokens can be utilized in a variety of products in the SKYBIT ecosystem e.g. as payment with discounted rates.

IMPORTANT: By investing in this business you agree to our Disclaimer. All information including our rating, is provided merely for informational purposes. CryptoTotem does not provide investment advice.

Overview

| | |
| --- | --- |
| Project industry | Other |
| Product type | Ecosystem |
| Founded | Singapore |

Whitepaper
What is SKYBIT
SKYBIT allows more of the wealth and opportunities that exist outside Myanmar to far more easily enter the country through the application of blockchain technology. We address this problem by using blockchain technology to minimize the time of international transaction to be settled within minutes through a reliable platform that is easy to use by anyone, easing the flow of monetary value into Myanmar while opening up many new opportunities for the country and its people.
All users can benefit from the SKYBIT platform in many ways. Individuals, companies, and aid organizations can offer goods, services, and campaign for donations to the entire world on the internet. Their customers and donors make payments using a cryptoasset such as bitcoin.
Our long-term goal is not only to facilitate large-scale market-driven societal improvement in Myanmar, but across Southeast Asia, which has many big problems that still need to be solved (excluding Singapore, which has most of the privileged 1% of Southeast Asia).
SKYBIT aims to apply cutting-edge technologies to Myanmar in order to make a significantly positive difference to the country and the lives of its people.
We embrace innovation, open-mindedness, lateral thinking and creative ideas that can solve real problems and immensely improve efficiency and productivity in both business and everyday living. We are not afraid to challenge or discard antiquated thinking and beliefs that restrain progress, much of which still persists in Myanmar. We will disrupt the status quo in order to improve the country, its economy, and the lives of all Myanmar people who for so long have been denied a better future until recently.
We are building the groundwork for the upcoming paradigm shift of individual empowerment via freely-flowing global value exchange. Together, we have the potential to revolutionize entire industries and even create new ones in Myanmar. This will help to economically strengthen the country and in turn raise the standards of living of Myanmar society at all levels. The possibilities of applying innovative technologies to Myanmar in particular are profound, if given enough thought as we have.
Those who choose to remain with outdated systems and practices and refuse to adapt or explore can step aside to make way for the dawning of an exciting new era of mass social development in Myanmar that is driven by rapid technological advancement and leapfrogging. Join us in our quest to propel Myanmar forward and upward. The sky is the limit.
Details

Pre-sales: Sep 22, 2019 - Dec 04, 2019
IEO (Probit Launchpad): Aug 12, 2021 - Sep 02, 2021
IEO (Probit Launchpad): Nov 23, 2020 - Nov 30, 2020
Token supply: 1,000,000,000 SKYBIT
Hard cap: 10,000,000 USDT


Legal

Blockchain Platform: Ethereum
Registration year: 2018
Office address: 77 High Street Unit 09-11 High Street Plaza Singapore 179433
170-174 Lanmadaw Street Lanmadaw 11131 Yangon, Myanmar

Token info

Ticker: SKYBIT
Token standard: ERC777
Token price in USD: 1 SKYBIT = 0.026 USDT
Accepted currencies: USDT, BTC, ETH, XRP
Bonus program:
15% Bonus for PROB
12% Bonus for USDT, BTC, ETH, XRP


Offices on the map
SKYBIT Roadmap
1
2015 to 2017
Research and feasibility studies
Developed demo exchange, demo payment processor, demo advertising platform
Public introduction of SKYBIT, Parter with SynNet, Enagaged with Yangon blockchain community
2
2018
Incorporation in Singapore & Myanmar
Angel investment received
Developed demo of new trading platform
3
2019 Jan to Aug
Started advertising in Facebook groups, started Blockchain news web site for Myanmar audience "tokenmyanmar.com"
Relationship with Myanmar Computer Professionals Association
4
2019 Sep to Dec
Pre-IEO token sales
Engagement with Myanmar authorities
ProBit Exchange engaged for IEO
SKYBIT promoted with booth at Blockshow Asia 2019
SKYBIT promoted at Thailand Blockchain Week 2019.
5
2020 Jan
International donations pilot project started
6
2020 Mar
Filming done for "Behind The Scenes with Laurence Fishburne" and "Exploring The Block" shows in U.S.A.
IEO token sales started on ProBit Exchange.
7
2020 Apr
Broadcasts featuring SKYBIT of "Exploring The Block" at NASDAQ stock exchange and "Behind The Scenes with Laurence Fishburne" shows in U.S.A.
International donations pilot project completed
8
2020 Apr
IEO token sales completed
SKYBIT token listed on ProBit Exchange for trading
9
2020 May
Development and testing of trading platform of new exchange completed.
Trading platform of new exchange Go-live.
Set up of customer support completed.
10
2020 May
For Yangon: Head office leased. Recruit staff
Commence market analysis.
11
2020 Jul
For Yangon: Develop education and training programs
Commence promotional events to educate customers
Commence training workshops and Sales and marketing activities.
12
2021 May, June
For Mandalay: Commence market analysis
Develop education and training programs
Commence promotional events to educate customers
13
2021 Jul
For Mandalay: Open new representative office Commence training workshops to use SKYBIT's services.
Sales and marketing activities commenced
14
2021 Dec, 2022 Jan
For Shan: Commence market analysis
Develop education and training programs
Commence promotional events to educate customers
15
2022 Feb
For Shan: Open new representative office
Commence training workshops to use SKYBIT's services
Sales and marketing activites commenced
16
2022 Jul, Aug
For Sagaing: Commence market analysis
Develop education and training programs
Commence promotional to educate customers
17
2021 Sep
For Sagaing: Open new representative office
Commence training workshops to use SKYBIT's services
Sales and marketing activites commenced
18
2023 Feb, Mar
For Bago: Commence market analysis
Develop education and training programs
Commence promotional to educate customers
19
2023 Apr
For Bago: Open new representative office
Commence training workshops to use SKYBIT's services
Sales and marketing activites commenced
20
2023 May and beyond
Expansion across Southeast Asia, Asia Pacific, Europe, Americas, Middle East, and Africa
Project team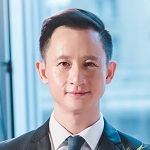 PHILIP LIM
Founder & Chief Executive Officer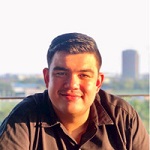 CHARLES (MIN THURA AUNG) STEBER
Chief Business Officer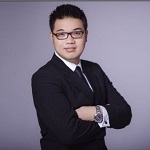 HARRY KHOO
Chief Operations Officer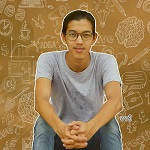 PYAE THU TUN
Multimedia Designer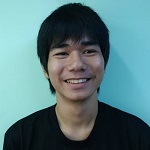 AUNG KHAING KHANT
Content Writer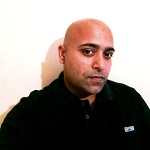 DARYL NAIDOO
Chief Marketing Officer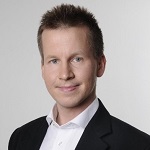 PETER NOVAK
Chief Technology Officer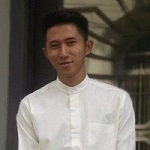 YE MAHN KAUNG
Finance and Accounting Officer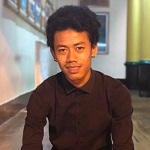 AUNG LIN HTET
Marketing Associate
Advisors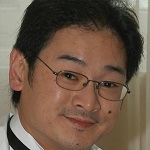 HSIN-TUNG LU
Managing Director of SynNet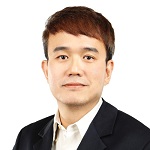 KEVIN PANG
Co-Chairman, SGTECH Blockchain Committee. Head of Community, Digital Ex Assoc. Secretary of Token Economy Association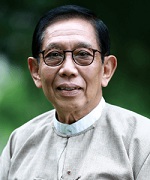 PROF. DR. AUNG TUN THET
Former Economic Advisor to the President of Myanmar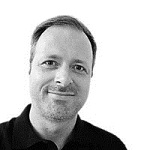 PHILIPP SCHUELLER
Head of Sales at DACH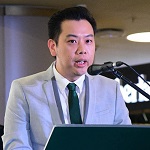 ZAW MIN LATT
Chief Operations Officer of Pahtama Group
WIN LATT
Country Director at SysMagic Software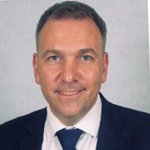 TIM SCHEFFMANN
Advisor to Banks, FinTechs & Microfinance in Myanmar, Laos, Cambodia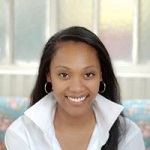 ROSALIA GITAU
FinTech/Blockchain Exec | US-trained attorney | 10+ years frontier market experience with UN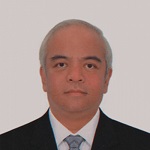 AUNG ZAW MYINT
Chairman of Bagan Business Group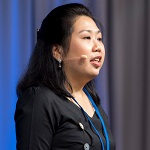 WIN WIN TINT
Chief Executive Officer of City Mart Holdings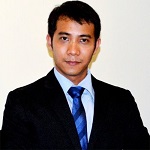 MYO KYAW THU
Consultant to International Finance Corporation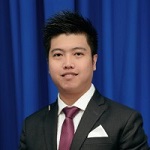 MICHAEL MAUNG TINT KHINE
Assistant Manager at KPMG Corporate Finance
Social media