SMART VALOR ICO

Past ICO

Dec 27, 2018 – Mar 27, 2019

SMART VALOR is a Decentralized Marketplace for Tokenized Alternative Investments.

By investing in this ICO you agree to our Disclaimer
SMART VALOR ICO ratings

| | |
| --- | --- |
| ICOrating.com | |
| Hype score | Low |
| Risk score | NA |
| Investment rating | NA |

| | |
| --- | --- |
| ICObench.com | 4.3 / 5 |
| ICOmarks.com | 8.9 / 10 |
| TrackICO.io | NA |
| ICOholder.com | NA |

Claim admin rights for this project
Overview
| | |
| --- | --- |
| Project industry | Trading & Investing |
| Product type | Marketplace |
| Founded | Switzerland |
| Technical details | 1ST PRIVATE PRE-SALE ROUND:2 million VALOR tokens - 81% bonus12-month lock-up2ND PRIVATE PRE-SALE ROUND:5 million VALOR tokens - 50% bonus6-month lock-up3RD PRE-SALE ROUND:Up to 8 million VALOR tokens35% bonus - 6-month lock-up period. |
Whitepaper
Features
The problems SMART VALOR aims to solve
Today, investing in new digital assets such as cryptocurrencies, protocol tokens, and ICOs is subject to high danger of hacking, poor user experience, and legal uncertainty.
On the legal side, the majority of investment platforms and exchanges in the crypto asset space run as unauthorized businesses, holding limited legal obligation to users of these platforms.
As of today, USD2.3 billion in crypto assets have been lost in various hacking attacks. This is often due to the lack of a standard system-level and software security measures, insufficiently secure wallets and usage complexity.
In most cases, users need technical skills to be able to generate transactions, operate wallets and store the related cryptographic keys. For traditional investors looking to gain exposure to this new asset class this is simply not a viable option.
Beyond new digital assets, the space of alternative investments such as real estate, venture capital and private equity is currently accessible only to big investors due to the high minimal stakes and illiquid nature of these investments. Tokenization is set to solve this problem by making alternative investments fractional, accessible and more liquid.
Lastly, the access to investment opportunities and protection of a stable and independent jurisdiction is a privilege of people in the developed world. The legal framework of banking systems in such countries as Switzerland and Liechtenstein protects the privacy and safety of clients. Additionally, the open approach of financial supervisory authorities to crypto businesses, makes it an ideal place to resolve the problem of access, legitimacy and data protection in the crypto space.
What is the VALOR Platform and who is it for?
The VALOR Platform is an online investment platform with focus on digital assets such as:
Cryptocurrencies and non-security tokens (protocol, utility and payment tokens)
Asset-backed security tokens such as equity in young companies, real estate, crypto funds, venture capital, and private equity funds
All investments on the platform are created in a form of token, a cryptographic object issued on the blockchain, powered by smart contracts.
All these investments belong in the space of alternative investments. Therefore, the VALOR Platform is positioned as a marketplace for tokenized alternative investments. It is operated by SMART VALOR AG, a Swiss company founded in 2017 in Zug (CH)
SMART VALOR operates as Financial Intermediary, being accepted as member of the VQF SRO, an officially recognized self-regulatory organization pursuant to the Swiss Anti-Money Laundering Act.
The unique service proposition of the VALOR Platform is an easy, secure and compliant access to alternative investments for investors independent of their wealth or destination.
For traditional investors it solves the problem of legitimacy and security in the crypto space. Additionally, it gives them access to alternative investments, which are not available for them today. This USD7 trillion industry is today accessible to only rich and influential people in developed countries. The tokenization of assets is a gamechanger which will democratize access to wealth, independent of net-worth and location.
Details

Token supply: 45,000,000
Total tokens for sale: 10,000,000 CHF
Soft cap: 3,000,000 CHF
Hard cap: 45,000,000 CHF
Raised: 5,882,520 USD


Legal

Blockchain Platform: Ethereum
Country limitations: Algeria, Bangladesh, Bolivia, China, Ecuador, Macedonia,
Morocco, Nepal, Pakistan, Serbia, South Korea
Registration country: Switzerland
Registration year: 2017
Office address: SMART VALOR AG Baarerstrasse 10 6302 Zug

Token info

Ticker: VALOR
Type: Utility-token
Token standard: ERC20
Token price in USD: 1 CHF = 1 USD
Accepted currencies: ETH, BTC, DOLLAR, CHF, EURO
Token distribution:
45% - Presale and ICO
26% - Future Development
19% - Founders, Employees and Advisors
5% - Bounties and Network Growth
5% - Liquidity Buffer

SMART VALOR ICO Roadmap
1
Phase 1: Foundation (Q2 2017 – Q1 2018) – Milestones completed
1) Team of 10 full time contributors
2) Financial Intermediary status (AML-license) in Switzerland in preparation
3) Platform prototype fully functional on consortium blockchain build
4) Go-to-market focus areas:
i. Establish flagship conference series Crypto / ICO Summit
ii. Brand awareness / PR (print, online, TV)
5) First round of pre-sale completed
2
Phase 2: Operational Readiness (Q2 2018 – Q3 2018) – Milestones completed
1) Team of 30 full time contributors
2) Financial Intermediary status (AML-license) received in Switzerland
3) Banking license (Liechtenstein) and Security Dealer license application in preparation
4) Development of core platform components completed
5) Second round of pre-sale completed

3
Phase 3: Start of operations – cryptocurrencies and utility tokens (Q4 2018 – Q1 2019)
1) Team of 45 full time contributors established
2) Launch of platform with core components in production
3) Establishment of enterprise-grade custody solution for digital assets in partnership with Ledger.
4) Applications for Banking License (Liechtenstein) and Security Dealer and OTF (Organized Trading Facility) completed.
5) Go-to-market focus areas:
i. Ramp-up of online communities and onboarding of users to the platform
ii. Brand awareness in home markets (EU, Switzerland, UK)
6) ICO completed
4
Phase 4: Fully licensed crypto bank (Q2 2019 – Q4 2019)
1) Team of 70 full time, plus significant growth of external contributor team
2) Banking license in Liechtenstein granted
3) Listing and trading of security tokens on VALOR Platform
4) Extended platform functionalities in production, e.g. collaboration tools, incentive systems, task and apps marketplace, etc.
5) VALOR Chain operational - meets specific regulatory and compliance requirements
6) Go-to-market focus area
i. Growth of user base in home market
ii. Top 10 focus countries though incentives and reward programs
5
Phase 5: Decentralization of trading (2020 onwards)
1) Rapid expansion of listed tokens
2) Functionality for decentralized, compliant trading is extended to securities
3) VALOR Network includes similar platforms in US and Asia
4) Advanced functionality for incentivizing decentralized value creation
5) Large ecosystem established driving the open source functional extension
Project team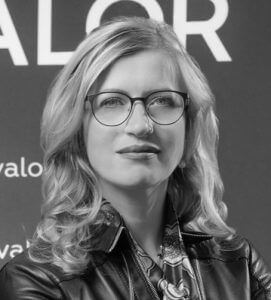 Olga Feldmeier
Founder and CEO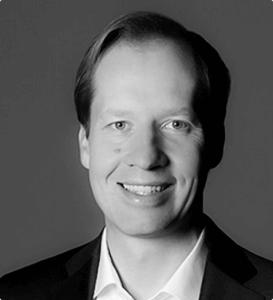 Oliver Feldmeier
COO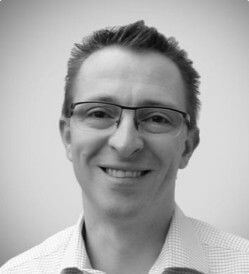 Julien Bringer, PhD
Chief Security and Cryptography Expert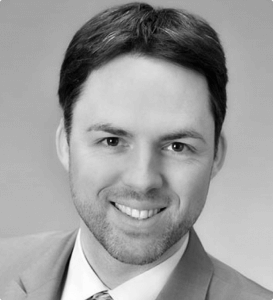 Thomas Felber
CIO

Davide Carboni
Senior Blockchain Architect

Alexandra-Daniela Sowa
Head of Legal and Compliance

Peter Ruchatz
Chief Growth Officer

Sheraz Ahmed
Project Manager

Ivan Anastassov
Project Manager

Felix Simon
Head of Business Development

Michael Kollek
Data Analyst

Natalia Savitcaia
Events Manager

Carmen de la Iglesia
Head of Digital Marketing
Advisors

Markus Rinderer
Founder: PAY.ON

Denis Shulakov
1st Vice President of Gazprombank

Alain Falys
Co-founder and Chairman of Yoyo Wallet (UK)

Yessin Schiegg
Ex-Advisory Board Member of Ethereum Foundation, CFO of Status.im

Daniel Kornitzer
EVP & Chief Business Development Officer at Paysafe Group
Social media
MVP

How To get a verified Project status
To pass the verification you need to place a our logo on the main page of your website and make an announcement of the listing in your social network accounts. Send us the email in reply with confirmation of the link placement.
Top-Rated ICO's