Stan World (STAN)

ICO

Stan World is the next-gen social media powered by VR, Blockchain, and AI. It will be the 1st platform in the blockchain/crypto industry that will get true mass-adoption by the mainstream audience — Gen-Z, teens & young adults born from 1992 to 2005.

IMPORTANT: By investing in this business you agree to our Disclaimer. All information including our rating, is provided merely for informational purposes. CryptoTotem does not provide investment advice.

Overview

| | |
| --- | --- |
| Project industry | Gaming & VR |
| Product type | Platform |
| Founded | United States |

Whitepaper
What is Stan World
Our Vision
Stan World is a virtual world platform of the Stans, by the Stans, and for the Stans. We found that the strongest, and most genuine friendship bonds are formed between people who share the same interest and passion.
As Stans of multiple cultures ourselves, we understand that "Stanning" anything publicly – be it a show, movie, book, story, character, sport, band, artist, video game, brand, product, hobby, etc. – can be an act of vulnerability, especially in a world where people are under constant pressure of "being cool", chasing vanity metrics (e.g., 'likes' and 'followers') to get accepted among "friends" and the general public.
Thus, we've created Stan World – an oasis of acceptance and support – where the reward of new, lasting connections is celebrated and the outside perspectives that try to delegitimize these spaces are ignored.
CREATE WHAT YOU LOVE AND GET REWARDED FOR PROVIDING VALUE
CREATORS have the luxury to either collaborate or personalize virtual items, games, and experiences within minutes. With our powerful in-app creation tool, creators can design and get rewarded by other USERS through a secure and automated way. This provides incentives for users to truly express their creativity and imaginations while other users have the opportunity to purchase virtual goods and items.
GAMES AND EXPERIENCES CREATED BY THE GLOBAL COMMUNITY
USERS choose what they want to do in Stan World, whether it's immersing into an epic role-playing adventure, competing against other users, or just kicking it with friends online, you choose it and we can allow it. Users can engage with other fans to sing, dance and socialize in the VR K-pop Karaoke room, visit "Elon Land" with fellow Elon Musk enthusiasts, or compete in a Game of Dragons battle tournament in front of thousands of audiences watching in real-time. The freedom is absolutely yours.
BE ANYTHING OR ANYONE ONE CAN IMAGINE
BE unique, creative and show your colors of what you want to be. With limitless wardrobe combinations, you can customize your avatar to be a virtual character of your dreams or a dragon you thought you could tame. With an ever-expanding catalog, Creators have no limit on the aesthetics of their customized avatar.
LIVE WITH FELLOW FANS
UNLIKE the real world, Stan World has no limitations on your location, ethnicity, wealth and fame. Be you and choose the friends you want to hang out with. Whether you share the same Stan for a celebrity, movie, influencer or hobby, Standom is truly your reality.
TOGETHER ANYTIME, ANYWHERE
ANYWHERE AT ANY TIME. Whether you're on the computer, smartphone, tablet, console, or VR headset, you can access Stan World at your absolute convenience. Enter, and play on.
STAN WORLD IS AN OPEN WORLD SOCIAL MEDIA
'Open World' is a word to describe games that allow the user to take full control. The goal isn't to complete missions, but rather to explore and create minimal character limitations, fully allowing gamers to roam and change the virtual world at will. This puts the destiny and game simulation into the users' hands, giving them the absolute freedom to create their own storyline. Early successors at such concept were GTA 3 released in 2001, and Minecraft released in 2009. These games continue to battle competitively with giant games such as PUBG, League of Legends, and Fortnite, in terms of popularity and attract millions of users per year. Up to this year, the industry of 'Open World' gaming has shown great success with Minecraft getting acquired by Microsoft at 2.5-billion-dollars while Roblox reached 2.5-billion-dollars in valuation, trumping the critics who believe games should have a strict storyline. With our AI creation tool and the use of virtual reality, we're integrating the open world gamification aspect with social media, providing the next-gen experience for users leading to high retention rate.
Details

Pre-sales: Sep 26, 2019 - Oct 10, 2019
Public sales: Nov 21, 2019 - Dec 07, 2019
Token supply: 1,000,000,000 STAN
Total tokens for sale: 550,000,000 STAN
Soft cap: 5,000,000 USD
Hard cap: 30,000,000 USD


Legal

Registration country: United States


Token info

Ticker: STAN
Type: Utility-token
Token standard: ERC20
Token price in USD: 1 STAN = 0.75 USD
Token price in ETH: 1 STAN = 0,0043 ETH
Accepted currencies: ETH, BTC, USD, EOS, LTC, TRX, XRP, ADA
Bonus program:
ICO bonuses (bonuses for different stages):
Pre-Sale: $0.10 USD, 15% Bonus, 2019/09/26-10/10
Round 1: $0.25 USD, 10% Bonus, 2019/10/17-10/19
Round 2: $0.50 USD, 5% Bonus, 2019/10/24-10/26
Round 3: $0.75 USD, 5% Bonus, 2019/10/31-11/02
Token distribution:
55% - Token Sale
15% - Team
10% - Partners
10% - Marketing
10% - Reserve
Funds allocation:
50% - Development
10% - Operations
10% - Legal
10% - Marketing
10% - Creators Fund
10% - Reserve

Stan World Roadmap
1
Q1 2020
Development
K-pop Standoms launch.
Coin Sales +5~10 Exchanges.
Creation tool recognizes words.
Creation tool activates virtual goods production.
Blockchain activates virtual goods referrals rewards system.
K-pop festival partnership.
2
Q2-Q3 2020
Prototype
Anime Standoms launch.
More listings on exchanges.
Creation tool recognizes phrases.
Creation tool activates experiences production.
Blockchain activates virtual goods marketplace.
Comic-con partnerships.
3
Q4 2020 - Q1 2021
Alpha
Influencers Standoms launch.
Creation tool recognizes sentences.
Creation tool activates creation collaboration.
Blockchain activates collaboration payments system.
Influencers virtual fan meetups.
Influencers related conventions partnerships.
4
Q2-Q3 2021
Beta
Partners' Standoms launch.
Creation tool recognizes paragraphs.
Creation tool activates game production.
Creation tool & blockchain activates artists creation assets uploads & rewards system.
Blockchain activates collaborators discovery system.
Blockchain activates brand sponsorship system.
5
Q4 2021
BIG launch campaign.
Streaming system launch.
Creation tool recognizes stories.
Creation tool activates VR content production.
Blockchain activates creators-supporters system.
Exclusive virtual events.
Project team
Kee Hoon Lee
Co-founder & CEO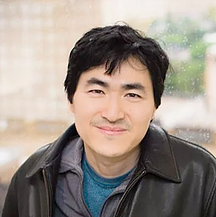 See Chin Woon
Co-founder & CTO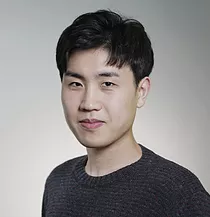 Peter Jung
Co-founder & COO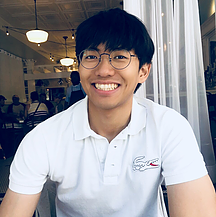 Joon Kim
Developer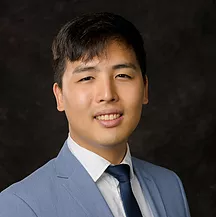 Joseph Park
Developer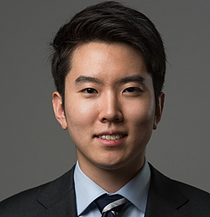 David Ko
Business Analyst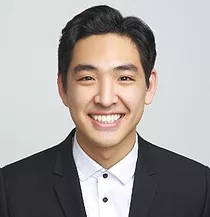 Jin Yu
Business Developer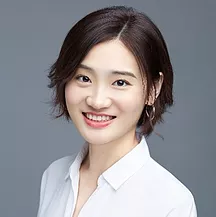 Kelly Cheng
Business Developer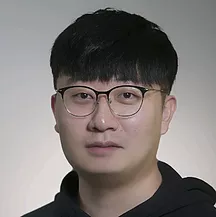 Simon Lee
Finance
Advisors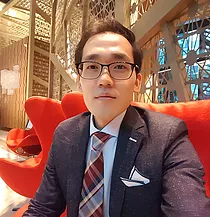 David Moon
Advisor
Social media