Telescopia

ICO

Upcoming

Token sale: Sep 01, 2020 – Nov 01, 2020

Telescopia vision is to lead the telescope streaming industry globally, plant landmarks with the technologies Telescopia offer and introduce space telescope streaming technology.

IMPORTANT: By investing in this business you agree to our Disclaimer. All information including our rating, is provided merely for informational purposes. CryptoTotem does not provide investment advice.

| | |
| --- | --- |
| Overview | Whitepaper |

What is Telescopia

All of us, irrespective the age, have wondered once what lies beyond the sky, as our technological bounds evolves the barrier between us and the cosmos gets thinner and thinner

We always look up to the astronomers who discover new space objects every day and dream of becoming one of them, one might use the internet to search and explore the universe, or even use an augmented reality mobile application that bring the planets in front of you, however the urge of exploration is missing and the dream of traversing the universe in real live feed is missing. From here Telescopia emerged as an idea that developed over the past 10 years, to become a reliable plan now.

Telescopia offers unprecedented multilingual live telescope experience that encapsulates a vast network of services offered in one bundle containing: live control, video feed, consultants, tour guides, professional image capturing (astrophotography), infra-red astronomy, lecture rooms, mixed reality experience throughout all services and a telescope marketplace.

Telescopia operates in a peer to peer fashion where all services are provided from a network of telescope owners (provider). The providers are managed in democratic approach where all services are handled based on an election algorithm to effectively normalize the earnings among Telescopia providers.

Telescopia is an intellectual property of Pylux Solutions, LLC.

Problems

Telescope usage is limited to 12 hours a day and 6 months a year due to season changes.
Lack of opportunities for telescope owners.
High cost of high-end telescopes, equipments and accessories that photographers, students, schools and limited budget universities cannot afford.
The difficulty involving telescope purchasing and the inability to try the equipments capabilities before purchasing.

Solution

Telescopia uses telescopes from around the world, ensuring unlimited access to the space.
Telescopia opens a world of opportunities for telescope owners, ensuring semi-passive income from their equipments.
Telescopia allows the users to use high-end equipments at low prices for its services, along with discounts and multitude of students programs.
Telescopia market place solve the problem by offering a tool to test the power of the equipment before purchasing it.

Mission Statement

Introduce the international and cryptocurrency world with a new lens to our vast universe; which is consistently perceived as low cost and high quality alternative to traditional telescopes; Opening greater educational horizon that enlighten the students and researchers all over the world.

Vision Statement

Our vision is to lead the telescope streaming industry globally, plant landmarks with the innovative technologies we offer, revolutionize the industry by introducing space telescope streaming technology, We will not settle for anything less than excellence.

Details

Pre-sales: Jun 01, 2019 - Jun 30, 2019
Public sales: Sep 01, 2020 - Nov 01, 2020
Pre-sale token supply: 6,125,000
Token supply: 84,326,461
Soft cap: 4,800,000 USD
Hard cap: 29,600,000 USD


Legal

Blockchain Platform: Ethereum
Registration country: Egypt
Registration year: 2014
Office address: 9th KM Alex-Cairo Agriculture Highway,Abees Alexandria, Egypt
2283 EDGEWOOD ROAD LITTLE ROCK, AR 72210

Token info

Ticker: CYRS
Type: Utility-token
Token standard: ERC20
Token price in USD: 1 CYRS = 0.48 USD
Accepted currencies: ETH, USD
Token distribution:
35% - Pre-Sale
13% - ICO
11% - Bonuses
10% - Community
10% - Team
9% - Reserve
4% - Pre-ICO
4% - Advisors
2% - Referral
2% - Bounty


Telescopia Roadmap

1

May 2011

Telescopia Idea First Appeared.

2

May 2014

Pylux Solutions Founded.

3

March 2018

Developing Telescopia Idea.

4

June 2018

Solving Telescopia Technical Challenges.

5

August 2018

Finalizing and Testing Telescopia Financial Model and Marketing Strategy.

6

September 2018

Finalizing and Reviewing Telescopia White Paper.

7

October 2018

ICO Announcement.

8

01-June-2019

Pre-ICO Launch.

9

15-June-2019

Pre-Sale Launch.

10

September 2019

ICO Launch.

12

November 2019

Control Software Release.

13

February 2020

Object Observation Sessions Release.

14

May 2020

Web, Mobile App and GeoMap Release.

15

August 2020

SkyMap, Booking and Providers Integration Release.

16

November 2020

SkyTour Release.

17

February 2021

Private Sessions Release.

18

May 2021

Consultations and Knowledge Center Release.

19

August 2021

Group Sessions Release.

20

November 2021

Market Place and Mixed Reality Base Release.

21

February 2022

Public Sessions Release.

22

May 2022

Astrophotography Release.

23

August 2022

Mixed Reality Sky Map Release.

24

November 2022

Mixed Reality SkyTour Release.

25

February 2023

Mixed Reality Sessions Release.

26

May 2023

IR Astronomy Release.

27

August 2023

Lecture Room Release.

28

November 2023

Mixed Reality Lecture Room Release.

29

February 2024

Scientific Data Analysis Release.

Project team

Marina Boules

Chief Technology Officer27 age

Ahmed El Desouki

Founder and Chief Executive Officer30 age

Seif Sabry

Financial Analyst

Osama Shehata

Chief Information Officer

Essam Yousry

Telescope Operational Manager

Noha Yousry

Director of Public AffairsBoard of Advisory

Mohamed Mousa

Business Strategic Advisor

Advisors

Richard Trummer

Advisor

Sydney Ifergan

Marketing Advisor

Michael Christensen

Advisor

Yasser Abdel-Hadi, PhD

Advisor

Mohammed Sallam

Advisor

Mauro Andriotto

Advisor

Alecos Colombo

Advisor

Social media

Claim admin rights for this project

Telescopia NEWS

Tweets by BitTorrent
How To get a verified Project status
To pass the verification you need to place a our logo on the main page of your website and make an announcement of the listing in your social network accounts. Send us the email in reply with confirmation of the link placement.
Top-Rated Crypto Projects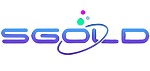 ICO
IEO
SpaceGold is an Asteroid mining project to bring back Gold and Platinum metals to Earth. SpaceGold is a decentralised platform to purchase streams of gold that ...
| | |
| --- | --- |
| Start ICO | Apr 02, 2020 |
| End ICO | Apr 02, 2025 |
| Received | Pending |
| Goal | Not Set |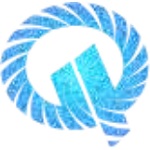 ICO
The Quantum Intelligence Token (QI) is a decentralized and democratic platform to support scientists, researchers and system developers in quantum computing. T ...
| | |
| --- | --- |
| Start ICO | Oct 01, 2019 |
| End ICO | Oct 01, 2020 |
| Received | Pending |
| Goal | $ 42,000,000 |