TIG IEO

IEO

TIG has developed a Community-based, no-fees solution for sending money, at home and abroad, using blockchain and social media. TIG enables anyone, anywhere, in any currency, in any language, to send money to friends and family for free on their social media platform of choice.

IMPORTANT: By investing in this business you agree to our Disclaimer. All information including our rating, is provided merely for informational purposes. CryptoTotem does not provide investment advice.

| | |
| --- | --- |
| Overview | Whitepaper Onepager |
What is TIG IEO
Problem
Sending money is difficult and expensive, especially sending money abroad
Solution
TIG has developed a blockchain solution for sending money on any social media platform
Facebook LIBRA is developing a global cryptocurrency for sending money on Facebook
Telegram GRAM is developing a global cryptocurrency for sending money on Telegram
TIG started its development almost 2 years ago, well before Facebook and Telegram announced their similar plans. We have a working product in BETA testing and we are already building our Community.
We will be ready to go to market before Facebook LIBRA and Telegram GRAM. We will have the first mover advantage.
TIG Tokens will be our Community's utility token for sending money, equivalent to the LIBRA and GRAM tokens.
Overview
Over the last 2 years, we have developed a new way to send money using tools from the blockchain and social media.
TIG's solution enables everyone to securely send money to friends and family in almost any currency at home and abroad without fees on any social media platform.
We achieve this by being a global Community working together to make sending money fairer, cheaper and easier.
We can't wait for you to join us on this exciting journey, and help us make the financial world a fairer place for everyone.
Details

IEO (Exmarkets Launchpad): Nov 15, 2019 - Aug 25, 2020
Token supply: 5,000,000 TIG
Soft cap: 100,000 USD
Hard cap: 2,000,000 USD


Legal

Blockchain Platform: Ethereum
Country limitations: United States of America, Australia, Democratic People's Republic of Korea, Democratic Republic of the Congo, Eritrea, South Sudan, Sudan, Syria, Libya, Iran, Somalia, Yemen
Registration year: 2017


Token info

Ticker: TIG
Token standard: ERC223
Accepted currencies: BTC, ETH

TIG IEO Roadmap
1
October 2017
Tigereum's first Whitepaper
3
February 2018
Facebook bot tested
4
April 2018
Telegram bot tested
5
June 2018
BETA website launched
6
March 2019
Currency accounts introduced
7
April 2019
BETA2 website released
8
October 2019
BETA3 website released
9
November 2019
Initial Exchange Offering
10
January 2020
Facebook and Telegram bots to be re-launched
Project team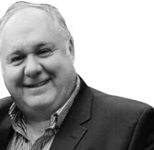 Rennert van Rensberg
Rennert is an entrepeneur. Over the last 15 years, he built a chain of mobile phone retail stores and supplied prepaid SIMs to underbanked communities in Africa. He is an early investor in TIG because he is interested in how digital currencies can be used to better service underbanked communities in Africa.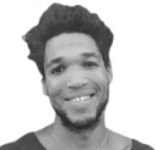 Chloe Lewis
Chloe is a keen advocate for the crypto community. He leads the charity MarmaJ Foundation in the Caribbean, working for financial inclusion in underbanked communities. He has a professional background in sports management, and is pretty good at soccer.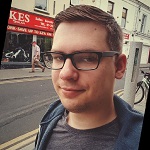 Mikhail Dyuldin
Mikhail is a freelance developer, and crypto enthusiast. He has been a long-time supporter of TIG and its potential to assist underbanked communities. He has worked on TIG's prototype product development.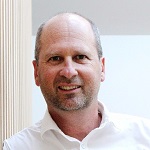 Darren Olney-Fraser
Darren is an experienced company director and investor. He practiced law for 20 years (was Partner in a global law firm), and has been CEO of a listed funds management company for 10 years. Darren founded Aero Cards Limited in 2015.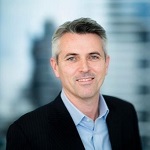 Tim Carmichael
Tim is a Senior Executive with leadership experience in multiple global technology deployments. He has deep knowledge of order-to-cash processes and establishing, scaling and improving onshore and offshore service centres.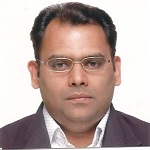 Gautam Kulkarni
Gautam is an accomplished business leader with significant experience in IT. He has consulted across the globe on digital transformation initiatives, IT strategy and business consulting, pre-sales and solutions, business analysis & process consulting. He has a deep understanding of core business processes and systems mapping. Gautam is always keen to help his clients experiment with cutting-edge digital technologies to solve complex business problems.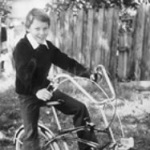 Rohan Goffin
Rohan is an experienced user experience specialist. He is a Fine Arts graduate with skills in digital artwork and website layouts. Rohan makes sure that TIG's digital products deliver the best user experience to our customers.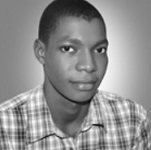 Moses Adeniji
Moses is a project manager with over 5 years industrial experience on UX/UI design. He has project managed the design of TIG's products.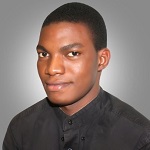 Gabriel Adeniji
Gabriel is a full stack web developer. He has been passionately programming for 10 years. He is TIG's lead programmer. When he isn't glued to his laptop programming for TIG he spends time learning cool things related to IT, and also playing video games. He studied Business Administration from Lagos State Polytechnic.
Social media