Investing in 2022 is nothing out of extraordinary. A lot of people make a fortune doing it profiting from various investment opportunities. The most popular are stock investments, real estate, futures and obligations. The newest venture of the 21st century is cryptocurrency and crypto investing. One can find a variety of upcoming crypto projects that even feature their own coins (also called tokens). Such projects gain major popularity among professional crypto investors as they invest in them in order to gain big profits. We looked into and investigated those projects so we could provide you with the top list of best active and upcoming ICO projects of 2023 to invest in:
BlaBlaGame (BLA)

– Rock-Paper-Scissors crypto game with bets (trusted);
Hedera (HBAR) – similar to a regular system of blockchain transactions;
Byepix (EPIX) – relies on Web 3.0 blockchain platform;
O-MEE (OME) – focuses on Social Network and NFT;
Kryptview (KVT) – research-to-earn platform.
Now let's get familiar with each of those fascinating crypto projects.
1. BlaBlaGame (BLA)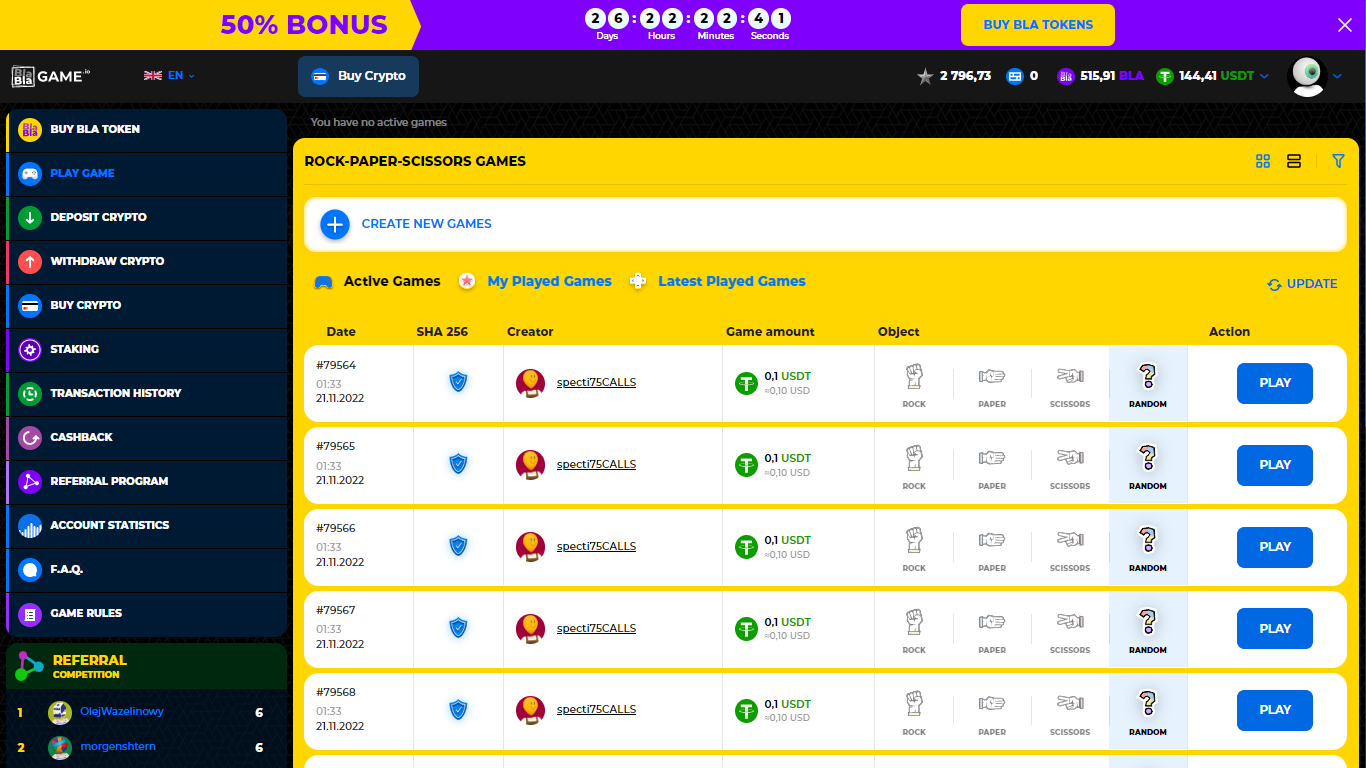 First in our list and the most trusted upcoming crypto project of 2023 is called BlaBlaGame.io. This project is being developed and managed by Ukrainian team. It represents new cutting edge GameFi technology based on a play-to-earn model of real users betting on live matches of well known game of Rock-Paper-Scissors. After signing up on their website users can either create or participate in already existing games where they bid either with USDT or platform tokens knows as BLA tokens. Bidding is safe for the users as all of the bids are protected with SHA-256 encryption algorithm. The most profitable way to use the platform is to play with BLA tokens rather than USDT as BLA tokens commission for winning the game is 2.2% while USDT commission goes up to 3%. Tokens are available to be purchased in Bitcoin, Ethereum, Tether and other crypto via their token sale website. BlaBlaGame gives bonuses for buying tokens, staking, as well as via referral program and rating system. That ten level rating system can help users to earn more with various rewards, bonuses, cashback referral compensations. The higher the player's rating is, the more bonuses they are eligible to receive. On top of that, users receive daily cash back for game wins at the end of every day. Reports with in-depth analysis of a BlaBlaGame declare this project to be among the best ones for listing on Binance – the famous crypto exchange platform. We encourage investors not to miss out and invest into BLA tokens to earn limited bonuses via https://blablagame.io/buy-bla-tokens.
| | |
| --- | --- |
| Crypto ticker | BLA |
| Issued on | Binance Smart Chain (BSC) |
| Amount of tokens | 75,000,000 |
| Soft cap | 1,500,000 USDT |
| Unsold tokens | Will be burned |
| Risks to invest | Very low, Trusted platform |
| Play BlaBlaGame | https://blablagame.io/games |
2. Hedera (HBAR)
Hedera is based on a PoS mechanism also known as Proof-of-Stake. Unlike the previous project that we looked at (BlaBlaGame) Hedera is currently only in its development stage. The purpose of the project is to build a unified network focused on fast transactions with low fees and low power usage. Hedera team plans to build a service for creating tokens and smart contracts via Solidity. As much as this is an interesting project to consider the concept is not new and already can be found on the market.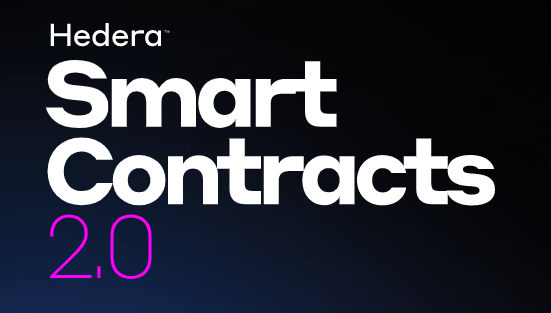 | | |
| --- | --- |
| Crypto ticker | HBAR |
| Issued on | No data |
| Amount of tokens | No data |
| Soft cap | No data |
| Unsold tokens | No data |
| Risks to invest | Medium |
3. Byepix (EPIX)
The team behind Byepix project has a dream to launch the Web 3.0 MetaVerse system featuring the token called EPIX. They want to create a metaverse build for AR, VR, Web XR systems relying on protocols for B2C, B2B, C2C, C2B models. Those are also known as business-to-consumer, business-to-business, consumer-to-consumer and consumer-to-business. While the idea of users interacting with one another using protocols sounds great this project is still in the development so we consider it to be on the list of a high risks investment so far.

| | |
| --- | --- |
| Crypto ticker | EPIX |
| Issued on | Binance Smart Chain |
| Amount of tokens | 1,000,000,000 |
| Soft cap | No data |
| Unsold tokens | No data |
| Risks to invest | High |
4. O-MEE (OME)
The goal of the O-MEE project is to help artists and content creators to trade their work on the public marketplace. To help with that O-MEE team wants to build a social network and NFT market. The only issue is that there are already many established platforms like this and that would be hard to compete with. Also, this project does not yet have their live product out for a review.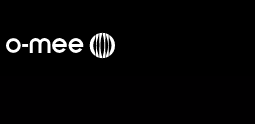 | | |
| --- | --- |
| Crypto ticker | OME |
| Issued on | Ethereum blockchain (ERC-20) |
| Amount of tokens | 800,000,000 |
| Soft cap | 8,000,000 OME |
| Unsold tokens | No data |
| Risks to invest | High |
5. Kryptview (KVT)
Kryptview is a research-to-earn platform where users will be able to exchange their knowledge about the upcoming crypto projects. The users of the project would not only gain practical data about new ventures, but also would be able to earn token if they find a promising crypto startup. The project is still in development.
| | |
| --- | --- |
| Crypto ticker | KVT |
| Issued on | ERC-20, ERC-721, Ethereum blockchain |
| Amount of tokens | 300,000,000 |
| Soft cap | No data |
| Unsold tokens | No data |
| Risks to invest | High |
In conclusion
Crypto has become a popular investment option and ICOs have been something that attracts users the most as investing at an early stage of project development can lead to earning big. To help users choose the best investing platform of 2023, we have analyzed a few of them and came to the conclusion that the best active and new upcoming ICO project of 2023 is BlaBlaGame.io. They have already launched their product live and users can try it out, play a few games of Rock-Paper-Scissors and even earn bonuses from it. We expect potential growth and good future income for early investors and believe the inflationary model of BLA token to be a safe choice for crypto assets. More than that, their token is expected to be traded on famous exchanges and be a success. With that, stay safe and earn big.
---
Disclaimer: This is a sponsored press release, and is for informational purposes only. It does not reflect the views of CryptoTotem, nor is it intended to be used as legal, tax, investment, or financial advice. The author or the publication does not hold any responsibility, directly, or indirectly, for any damage or loss caused or alleged to be caused by or connected with the use of or reliance on any content, goods or services mentioned in this article. Readers should conduct their own research before taking any actions related to this company.