Ulti Coin

ICO

We want to allow people to exchange their in-game currency (gold, diamonds, tokens etc.) for real money. Any game that you play, already gives you a currency of its own. This is first cryptocoin that will allow you to exchange it for fiat values ($, €, £…) or other in-game currency. That means you will be able to exchange currency from one game, to currency from another.

IMPORTANT: By investing in this business you agree to our Disclaimer. All information including our rating, is provided merely for informational purposes. CryptoTotem does not provide investment advice.

| | |
| --- | --- |
| Overview | Whitepaper Onepager |

What is Ulti Coin

ULTI Coin (Token) is new cryptocurrency (ERC-20 Token) that implements and manages in-game virtual currencies.

Purpose of ULTI Coin is exchanging in-game currencies for ULTI Tokens, which allows gamers to become users of ULTI Coin, and exchange ULTI Tokens for fiat currencies or any other in-game currency.

Already implemented system of earning in-game currencies in MMO games, PC games, console games, mobile games etc., ULTI Coin allows people to exchange their in-game currencies for ULTI Coins.

PURPOSE

The first "Real money" in-game currency

We want to allow people to exchange their in-game currency (gold, diamonds, tokens etc.) for real money. Any game that you play, already gives you a currency of its own. This is first cryptocoin that will allow you to exchange it for fiat values ($, €, £…) or other in-game currency. That means you will be able to exchange currency from one game, to currency from another.

ULTI & Game Industry

ULTI is an open source platform made for gamers and game companies. There are billions of dollars trapped in video-games. By using our coin we can finally unlock that "long forgotten treassure". Everyone gets their "piece of the cake". Gamers and gaming companies will finally be able to access their well earned money.

Decentralisation

Digital currencies are locked to a single game, and they are not transferable. Trading outside game enviroment now becomes fast and easy.

Payment fraud solution

It is estimated that for every legitimate virtual purchase made, there are 7.5 virtual items lost to fraud. Assets stored and managed online can be open to manipulation or chargebacks. Merchants have to deal with extra burdens, and scammers damage the game's reputation. By using blockchain technology we overcome all the issues from above. Everything is encrypted, transparent and safe.

ULTI in game application

We are currently working on smart contract application that will allow you to use our coin in games. Super easy to use, powered by blockchain, encrypted and safe!

ERC-20 Token

ERC20 is a technical standard used for smart contracts on the Ethereum blockchain for implementing tokens. ERC stands for Ethereum Request for Comment, and 20 is the number that was assigned to this request. The clear majority of tokens issued on the Ethereum blockchain are ERC20 compliant.

ERC20 defines a common list of rules for Ethereum tokens to follow within the larger Ethereum ecosystem, allowing developers to accurately predict interaction between tokens. These rules include how the tokens are transferred between addresses and how data within each token is accessed.

How it works?

PLAY YOUR GAME

We encourage you to do what you love...play the game you like.

EARN IN-GAME CURRENCY

Regardless of gaming platform [PC, Mobile or Console] you already earn in-game money [tokens, gold, diamonds, stars etc.]

EXCHANGE YOUR IN-GAME CURRENCY FOR ULTI COIN

By using our platform you will be able to exchange any adopted in-game currency for our coin

EXCHANGE ULTI COIN FOR FIAT MONEY OR OTHER IN-GAME CURRENCY

Ulti coin will soon be on many crypto - exchanges where you will be able to sell it for crypto coins ) (ETH,BTC,BCH...) or fiat value ($,€,£,¥)

Details

Pre-sales: Nov 13, 2018 - Jun 13, 2019
Public sales: Jun 13, 2019 - Sep 13, 2019
Pre-sale token supply: 118,125,000 ULTI
Token supply: 225,000,000 ULTI
Total tokens for sale: 50,625,000 ULTI
Soft cap: 2,160,000 USD
Hard cap: 33,834,400 USD


Legal

Blockchain Platform: Ethereum
Country limitations: United States, Terrorist Blacklisted Countries
Registration year: 2018


Token info

Ticker: ULTI
Type: Cryptocurrency
Token standard: ERC20
Token price in USD: 1 ULTI= 0.24 USD
Token price in EUR: 1 ULTI = 0.2 EUR
Accepted currencies: ETH, BTC, USD, EUR
Bonus program:
First faze 18.000.000 tokens will be sold for $0.12 - 50% discount
Second faze 50.062.500 tokens will be sold for $0.18 - 25% discount
Thrird faze 50.062.500 tokens will be sold for $0.21 - 12.5% discount
Token distribution:
52.5% - Pre-Sale
22.5% - ICO
25% - Company Development
Funds allocation:
50% - Development
28% - Marketing Percent Growth
10% - Security
5% - Infrastructure & Hosting
5% - Legal
2% - Unforeseen Costs


Ulti Coin Roadmap

1

Q3 2017

Project Hera
- Idea and concept creation
- Original team formation

2

Q4 2017

Project Apollo
- In-depth market research & analysis
- Audience research
- Competitor analysis
- Initial platform development

3

Q1 2018

Project Hephaestus
• Blockchain research
• Whitepaper designed
• Website designed
• Additional team members hired
• Working on ERC-20 token creation

4

Q2 2018

Project Hermes
• ERC-20 "ULTI" token created
• Initial coin offering preparation
• Additional team members hired
• Future partners negotiation
• Business concept finalization

5

Q3 2018

Project Artemis
• Whitepaper goes live
• Website goes live
• ULTI token private sale starts

6

Q4 2018

Project Ares
• ULTI token pre-sale starts
• Smart contract deployment
• In game unique platform systems development
• ULTI coin wallet goes live

7

Q1 2019

Project Heracles
• ICO finalization
• ULTI token crowd sale goes live
• ULTI coin cryptoexchange adoption
• Additional team members hiring

Project team

Sinisa Milic

CEO

Petar Bozic

CO-FOUNDER

Dusan Stojsic

Marketing and HR director

Nemanja Lekic

Art and design director

Sergej Belavin

Chief consultant

Marko Mihalcic

Sales director

Marko Milojevic

Lead sale manager

Nikola Nesic

Lead developer

Social media

Claim admin rights for this project

Ulti Coin NEWS

Tweets by BitTorrent
How To get a verified Project status
To pass the verification you need to place a our logo on the main page of your website and make an announcement of the listing in your social network accounts. Send us the email in reply with confirmation of the link placement.
Top-Rated Crypto Projects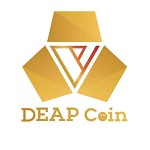 IEO
Digital Entertainment Asset Pte. Ltd. (DEA), set in Singapore, is an innovative company dedicated to the development of the global pan-entertainment industry on ...
| | |
| --- | --- |
| Start IEO | Apr 07, 2020 |
| End IEO | Apr 08, 2020 |
| Received | Pending |
| Goal | $ 20,000,000 |