Vabble (VAB)

Upcoming IDO

Token sale: Jun 22, 2021 – Aug 16, 2021

Vabble is proud to offer people around the globe access to content which they may otherwise not see. We strive to preserve freedom of choice and freedom to create. And through blockchain and cryptocurrency technology, we will do just that.

IMPORTANT: By investing in this business you agree to our Disclaimer. All information including our rating, is provided merely for informational purposes. CryptoTotem does not provide investment advice.

Overview

| | |
| --- | --- |
| Project industry | Media |
| Product type | Platform |
| Founded | Virgin Islands (British) |

Whitepaper
What is Vabble
Vabble provides a home for content deemed undesirable by other SVOD providers, be it due to the contents sensitive nature or not meeting policy. The platform will provide an experience like no other for the end user. The Vabble experience along with content is our top priority. We aim to bridge the gap between community and SVOD along with delivering a digital cinema experience right to a users device.
We've split out the platform into multiple micro services and are going to get a very good product with a great user experience. While we start to onboard users, and producers, and get the ecosystem running we will be developing in parallel moving these micro services into the blockchain.
Details

Pre-sales: May 04, 2021 - May 04, 2021
Public sales: Jul 26, 2021 - Aug 03, 2021
IDO (Axion Launchpad): Aug 16, 2021 - Aug 16, 2021
IDO (Kwikstarter Launchpad): Jun 22, 2021 - Jun 24, 2021
IDO (Zeroswap Launchpad): Aug 03, 2021 - Aug 03, 2021
Pre-sale token supply: 436,875,000 VAB
Token supply: 1,456,250,000 VAB
Total tokens for sale: 451,250,000 VAB
Soft cap: 3,000,000 USD
Hard cap: 4,600,000 USD
Raised: 2,580,000 USD


Legal

Blockchain Platform: Ethereum
Registration country: Virgin Islands (British)
Registration year: 2015
Office address: Intershore Chambers, Road Town, Tortola, British Virgin Islands.

Token info

Ticker: VAB
Type: Utility-token
Token standard: ERC-20
Token price in USD: 1 VAB = 0.016 USD
Accepted currencies: USDT, USDC, ETH, BNB
Token distribution:
Seed Round - 10.3
Private Sale - 12.02
Public Sale - 8.67
Content Funding - 17.17
Rewards & Reserve - 24.03
Development - 4.81
Future Hosting - 3.43
Team - 11.33
Marketing - 7.21
Liquidity - 1.03
Funds allocation:
Company Formation - 0.65
Legal - 2.61
Marketing - 14.35
Team - 16.74
Development - 40.87
Hosting - 0.65
Misc - 1.52
Content Licensing - 17.39
Liquidity - 5.22;

Vabble Roadmap
1
Q2-Q3 2021
Seed, Private, Public sales
Private Access for Early Backers
Marketing Campaign
Uniswap Listing
2
Q4 2021 - Q1 2022
Continued platform testing
$VAB integration
Co-watching deployment
First Vabble funded Original movie/doc
Alpha testing
3
Q2 - Q4 2022
Beta Live
Revenue system deployment
NFT Marketplace
4
Q1 - Q3 2023
Vabble production launchpad
Takeaway integration
Funded movies, series, docs release
5
Q4 '23 - Q2 '24
Hosting decentralization
Content Voting
Show times
Full launch
Project team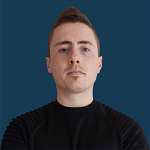 James O Connor
CEO & Founder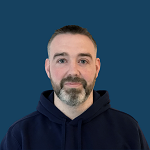 Michael Ellis
COO & Co-Founder

Mud
Lead Dev & Co-Founder

Moe
Backend & Infra

Daniba
Frontend

Asti
UX & UI
Social media