Vemate (VMT)

Vemate is the most versatile and dynamic application on the market which supplies trading analysis tools, market information, fractional and tokenised NFT trading as well as the only fully integrated Crypto – NFT bridging marketplace.

IMPORTANT: By investing in this business you agree to ourDisclaimer. All information including our rating, is provided merely for informational purposes. CryptoTotem does not provide investment advice.
| | |
| --- | --- |
| Overview | Whitepaper |
What is Vemate
Vemate LTD is established and run by a team of accomplished professionals in the fields of Economics, Finance, IT Development, Marketing, Blockchain, Machine Learning, Big Data Analysis and NFT development. Using the skills we have acquired over many years in our respective fields we are determined to bring NFT analysing, minting and trading to a level which enables anybody to enter the market.
We're building the ultimate NFT analysis, minting and trading platform on the market.
The Vemate app will start off modestly. However, with every function release, it will bring unique features to the market that will give you a competitive advantage over your peers who use competing applications.
Phase 1
Fastest VEVE data acquisition
Unique features to supercharge digital collectibles trading
MVP app launch before fundraising
Phase 2
Guided NFT learning, minting, trading and analysis
Fractionalised and tokenised volume NFT trading
Lowering of NFT market entrance threshold
Details

IDO (GemPad Launchpad): Oct 04, 2022 - Oct 16, 2022
IDO (PinkSale Launchpad): Oct 14, 2022 - Oct 23, 2022
IEO (Gate Launchpad): Oct 24, 2022 - Oct 25, 2022
Token supply: 150,000,000 VMT


Legal

Registration country: United Kingdom
Registration year: 2022
Office address: 4th Floor, Silverstream House, 45 Fitzroy Street, Fitzrovia, London, W1T 6EB

Token info

Ticker: VMT
Type: Utility-token
Token distribution:
Presale - 25.49%
Burning - 9.50%
Token Liquidity and Listing fees - 20%
PrivateSale - 10%
Marketing - 10%
Team - 8%
Reserve for CEX listing and development - 9.5%
Staking, Partnerships, Referrals and Airdrops - 7.5%

Vemate Roadmap
1
April 2022
Launch of Phase 1 MVP mobile app. Private Sale of VMT token.
2
May - June 2022
Trickle release of Vemate Phase 1 app functions.
3
July - October 2022
Full rollout of complete Phase 1 application. Phase 2 development commencement. Presale & listing of VMT token.
4
November 2022
Beginning of Phase 2 features rollout. Alpha Informational module equivalent to CoinMarketCap, but for NFTs.
5
December 2022
Continuation of Phase 2 features rollout. Alpha Analysis module equivalent to TradingView but for NFTs with some traditional crypto analysis capability for tokenised fractional NFT trading.
6
January 2023
Continuation of Phase 2 features rollout. Continuous testing of the Informational and Analysis modules to roll out the full version to the public.
7
February - May 2023
Trickle rollout of full NFT Marketplace features. Launch of NFT marketplace which will enable minting, trading, fractionalising and tokenising NFTs for artists who fulfil a strict set of criteria.
Project team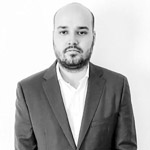 Andrei Chejneanu
CEO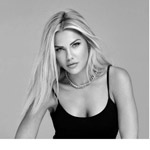 Romina Anastasescu
Vemate US Ambassador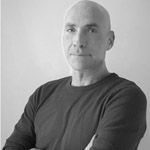 Adrian Chifu
Multimedia Artist - Designer, Illustrator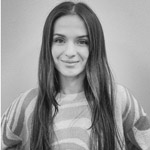 Carmen Tihoc
UI/UX Designer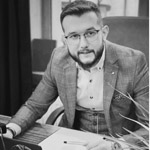 Claudiu Dorobantu
Sales and Communication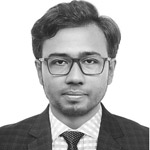 Khalid Ishtiaque
UI/UX Interface Designer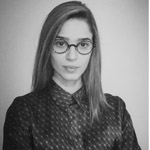 Laura Chejneanu
Project Marketing Coordinator
Roman Pitetskyi
Project Manager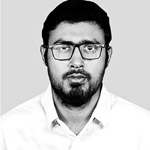 Md Abu Kausar
Software Engineer, Blockchain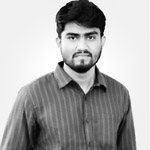 Md Niamul Hasan
Front End Developer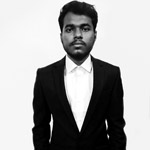 Milton Bhowmick
Software Engineer, Blockchain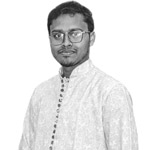 Mostafizur Rahman
Mobile Application Developer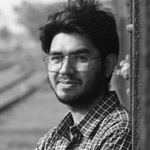 Naeem Siddique
Full Stack Web Developer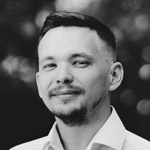 Oleg Pigozin
Graphic Web Designer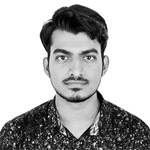 Sadiqur Rahman Sohel
Software Engineer, Senior Blockchain Developer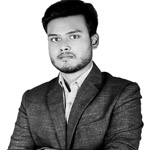 Sanwarul Haque Sourav
Mobile Application Developer, Blockchain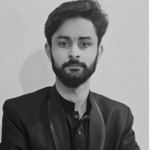 Shehryar Ali
Technical Consultant, Machine Learning Engineer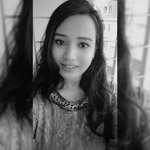 Sornali Dolna
Software QA Engineer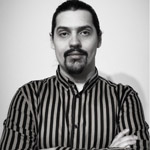 Stefan Fusarea
Social Media Specialist
Advisors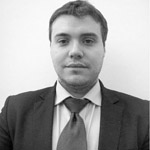 Alexandru Carbunariu
Crypto Adviser
Andrei Marin
Information Technology Consultant | Marketing Adviser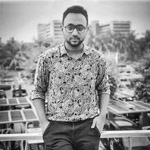 Amir Mubarak
Senior Full Stack Web Developer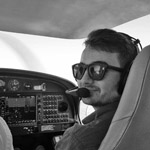 Bogdan Neagu
Blockchain Developer and Advisor

Magellan
Crypto Adviser
Social media
MVP