WINBIX (WBX)

DAICO

Ongoing

Jul 01, 2020 – Sep 28, 2020

The WINBIX marketplace aims to create a new channel for sales, allowing participants to sell goods at the demand prices at any time.

IMPORTANT: By investing in this business you agree to our Disclaimer. All information including our rating, is provided merely for informational purposes. CryptoTotem does not provide investment advice.

Overview

| | |
| --- | --- |
| Project industry | Other |
| Product type | Marketplace |
| Founded | Russian Federation |

Whitepaper

What is WINBIX

The WINBIX System is designed to create a new sales channel that would make it possible for the Seller to sell the products with maximum efficiency and for the Buyer to buy for a reasonable price.

The System operation is based on the Dutch Auction principle, i. e. constant reduction in the product price until the products are sold or until the stop price level is achieved.

The System features include (please note that some reverse auction features constitute intellectual property of the Project):

Minimum price per each lot is determined randomly subject to the minimum price corridor established by the Seller, i. e. the minimum price per each lot is different and the value thereof remains unknown to the Buyer
Price reduction increment is determined randomly, in the range of previous price and stop price; thus, each subsequent price value remains unknown to the Buyer
Time interval for the price reduction is set by the Seller for every item
Stock balance is unavailable to the Buyer, each lot (item) may be the last one
Opportunity to create quotations for Sellers and, if approved, to purchase products at the desired price
There is an established direct correlation between the Seller's sale costs and the quality of provided services
Settlement of disputes by arbitration involving Sellers, Buyers and the System
Buyer can set any price value at which the System should notify the Buyer. This information is available to the Seller and provides an opportunity to forecast demand at different price levels
DAICO performance enabling the investor's maximum protection
Creating and financing the SECURITY smart contract (Ethereum security unit)
Buyback and destruction of tokens at fixed prices through the BUYBACK smart contract
Issue of personal WBX tokens (ERC-20)

Advantages

For the Seller

Extra profit from sell-outs due to uniform distribution of sales along the "price" axis;
Each item is sold at а currently fair price;
If necessary, prompt disposal of the stock balance (stocks) by adjusting the price reduction time;
An option of adjusting the sales volume by changing the "stop price" range;
Marketing activities – focusing the audience's attention on priority positions (sale of products not including any "stop prices");
Buyer feedback ("price reduction notice" tag) that makes it possible to forecast demand in case of changes in the price lower limit. The Seller will know the number of Buyers ready to purchase the products and the relevant prices for every position. For example, 10 persons are ready to buy a certain pan model for RUB 2,000 while 200 persons can buy it for RUB 1,300.

For the Buyer

An opportunity to purchase products at the desired price. Even if the products price drops to the "stop price" level and this level is unacceptable, the minimum price will be different at the next bidding stage (either higher or lower). Further, it is not excluded that the products could be attributed to the "sales without stop price" category. To maintain control over the position, it would be necessary to set the tag "send price reduction notice."

For the System

The content is being updated constantly due to price changes influencing the resource traffic;
Non-linear price changes draw the Buyer's attention to each stage of price reduction.

Other advantages

Correlation of the Seller's costs and quality of services. How can the Buyer influence mala fide sellers now? Write a bad review and refuse from buying from them, and this is all the feedback you can provide currently. With our System, the Buyer will rate their "satisfaction level" per each transaction, influencing the amount of commission directly paid by the Seller.
Independent arbitration system: opportunity for the System members to act as arbitrators on occurrence of any disputes.
Consumer/Buyer communication intended to increase the quality of provided services: if necessary, the Seller will be able to obtain a detailed assessment of the quality of works.
Receipt of information from the Buyers about price expectations per each item, including quantitative assessment of such expectations by the Seller: usually, the Seller can only assume what the possible sale volumes could be, while making any discounts. In our case, the Seller will obtain exact figures for notice requests at each price level, per each item.
Due to the Buyers' ability to make quotations for Sellers, the Sellers will have an opportunity of assessing instant liquidity of stock balances, whereas the Buyers will have an additional opportunity of purchasing products at a reasonable price.
Project access available to many persons interested in the Project development and securing return on investments.

Blockchain and WINBIX

All data about transactions concluded through the WINBIX sales system will be kept in Ethereum (Events) blockchain, so that all participants involved in the process could be sure of performance of the declared conditions.

It is of prime importance to:

Sellers – on calculation of the commission fees amount;
Buyers – on calculation of ratings;
holders of the System tokens – option of checking calculation of the amount of tokens subject to buyback/burn and credit of funds to the smart contract "SECURITY".

Details

Pre-sales: Apr 24, 2019 - Jun 22, 2019
Public sales: Jul 01, 2020 - Sep 28, 2020
Pre-sale token supply: 27,500,000 WBX
Token supply: 155,000,000 WBX
Total tokens for sale: 182,500,000 WBX
Soft cap: 20,625 ETH
Hard cap: 82,500 ETH


Legal

Blockchain Platform: Ethereum
Country limitations: USA
Registration country: Estonia
Registration year: 2019
Office address: Russia, Republic of Karelia, Petrozavodsk, Baltiyskaya street 5B, office 2
Peterburi tee, 47 11415, Tallinn, Estonia

Token info

Ticker: WBX
Type: Utility-token
Token standard: ERC20
Token price in ETH: 1 WBX = 0.00055 ETH
Accepted currencies: ETH
Funds allocation:
60% — marketing expenses for advertising the platform outside of Russia
18% — compensation for financing losses in case a part of the participants leave the project (formed from TAP). If, by the end of the funding based on the DAICO smart contract, there is unencumbered balance, it will be used for marketing expenses for advertising outside of Russia
10% — operational expenses related to maintenance of activity of the trade platform
5% — platform development funding
3% — marketing research
2% — legal backing of the development process
2% — reserve


WINBIX Roadmap

2

JANUARY – DECEMBER 2017

development of the algorithm for the auction

3

JANUARY – SEPTEMBER 2018

team building, budget planning

4

JULY 2017 – TO THE PRESENT DAY

development and testing of the website, trading platform, payments system and other components of the WINBIX project

5

SEPTEMBER 2017 – TO THE PRESENT DAY

marketing research and search for suppliers

6

JUNE 2018 – MARCH 2019

preparation for the PreDAICO

7

APRIL – JUNE 2019

PreDAICO

8

JULY – SEPTEMBER 2019

fine tuning of the trading platform, search for sellers

9

OCTOBER 2019

launch of the marketplace in Russia

10

JULY – SEPTEMBER 2020

DAICO

11

OCTOBER 2020

launch of the marketplace in Southeast Asia

12

OCTOBER 2021

start of operations in the USA and EU

Project team

Generalov Alexey

Co-Founder / Chief Executive Officer

Krasnianskii Evgenii

Chief Marketing Officer

Li Roman

Co-Founder / Investor

Volkov Konstantin

Co-Founder / Chief Technical Officer

Vinogradov Stanislav

Lead Developer

Dezhurko Mikhail

Fullstack Web Developer / Smart Contract Developer

Nikonova Olesya

Marketing Specialist

Morozova Olga

PR Specialist

Social media

MVP

Claim admin rights for this project

WINBIX NEWS

Tweets by BitTorrent
How To get a verified Project status
To pass the verification you need to place a our logo on the main page of your website and make an announcement of the listing in your social network accounts. Send us the email in reply with confirmation of the link placement.
Top-Rated Crypto Projects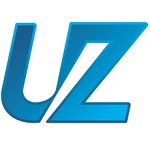 ICO
IEO
UZyth Ecosystem will have a range of complementary and fully integrated solutions. Fueled by ZYTH Coin, it will offer its owners benefits to all ecosystem produ ...
Start IEO
May 31, 2020
End IEO
Sep 01, 2020
Received
$ 13,070,062

87%

Goal
$ 15,000,000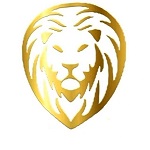 ICO
SpeedKingToken is a non-self destructive token with the main use of buying and selling and also exchanging with other cryptocurrencies around the world. It have ...
| | |
| --- | --- |
| Start ICO | Apr 01, 2020 |
| End ICO | Aug 10, 2020 |
| Received | Pending |
| Goal | $ 200,000 |