Affyn (FYN)

Affyn is a Singapore-based company building an integrated ecosystem with a Play-to-Earn Metaverse where the virtual and real world converge.

IMPORTANT: By investing in this business you agree to our Disclaimer. All information including our rating, is provided merely for informational purposes. CryptoTotem does not provide investment advice.
Overview

| | |
| --- | --- |
| Project industry | Gaming & VR |
| Product type | Metaverse |
| Founded | Singapore |

Whitepaper
What is Affyn
As a metaverse-based project with geolocation capability and AR mechanics, Affyn incorporates the fun concept where every in-game character is a non-fungible token (NFT).
What makes Affyn unique
Play To Earn. That's Free To Play
A Play-to-Earn metaverse that allows players to start playing and earning without any initial fee.
To ensure the rewards remain attractive to existing and new players in the long run, we found the solution to maintain a sustainable and growing game economy.
Mobile geolocation-based gaming is on the rise, and we will become the pioneer of the mobile play-to-earn category in the blockchain space.
Users who earn FYN do not have to convert into fiat currency to use in the real world. We provide special privileges and benefits when they pay in FYN.
Details

Pre-sales: Dec 30, 2021 - Dec 30, 2021
IDO (Equinox Launchpad): Jan 28, 2022 - Jan 28, 2022
IDO (Paid Ignition Launchpad): Jan 28, 2022 - Jan 28, 2022
Token supply: 1,000,000,000 FYN
Raised: 7,300,000 USD


Legal

Blockchain Platform: Polygon (Matic)
Country limitations: Afghanistan, Albania, Belarus, Bosnia and Herzegovina, Burundi, Central African Republic, China, Congo, Democratic Republic of the, Côte d'Ivoire, Cuba, Eritrea, Ethiopia, Guinea, Guinea-Bissau, Haiti, Iran (Islamic Republic of), Iraq, Korea (Democratic People's Republic of), Kyrgyzstan, Lebanon, Liberia, Libya, Myanmar, North Macedonia, Palestine, State of, Rwanda, Somalia, South Sudan, Sri Lanka, Sudan, Syrian Arab Republic, Thailand, Trinidad and Tobago, Tunisia, Uganda, United States of America, Venezuela (Bolivarian Republic of), Yemen, Zimbabwe
Registration year: 2020


Token info

Ticker: FYN
Token price in USD: 1 FYN = 0.14 USD
Token distribution:
INITIAL - 1%
SEED - 3%
PRIVATE - 8%
STRATEGIC - 4%
PRESALE - 13%
LAUNCHPAD - 1%
FOUNDERS, TEAM & ADVISORS - 18%
FOUNDATION - 30.5%
RESERVE - 11.3%
MARKETING - 10.2%

Affyn Roadmap
1
Q4 2020
Team formation
Idea analysis & initiation
Market fit research
2
Q1 2021
Development of project plan
Capital structure and strategy planning
Design and technical specifications initiation
3
Q2 2021
Development of project concept
Creation of whitepaper
Design of website
4
Q3 2021
Legal Counsel
Token creation
Smart contract creation
Marketing agency engagement
5
Q4 – Q1 2021/2022
Design and technical specifications initiation – Initial Phase
NEXUS (Virtual world) services
Storyboard development, design and architecture documentation
Lifestyle (Real world) services
Design and architecture documentation
Fund raising process
Security audit checks
Mass marketing campaign (e.g. engaging influencers)
Affyn trailer video
Official FYN token listing
NEXUS gameplay teaser
6
Q2 – Q3 2022
Development – Alpha Phase
NEXUS (Virtual world) services
Development of NEXUS world with primary layout
Development of NFT marketplace
Development of 3D animation (e.g. buddies, characters)
Lifestyle (Real world) services
Development of products & services feature
Pre-sale of virtual land accepting FYN
Security audit checks
Brand awareness marketing
Fund grants for artists and creators to produce NFTs on Affyn
Target to list on more exchanges
7
Q4 – Q1 2022/2023
Development – Beta Phase 1.0
NEXUS (Virtual world) services
Development of NEXUS world with enhanced features
Development of 3D animation – expanded
Development of augmented reality
Functional NFT marketplace with Affyn/user NFT listing enabled
Lifestyle (Real world) services
Functional products & services feature
Collaboration and partnerships with B2B merchants
Security audit checks
Brand awareness marketing
Host campaigns and contests for NFT designs
Target to list on reputable exchanges
8
Q2 – Q3 2023
Development – Beta Phase 2.0
NEXUS (Virtual world) services
Development of NEXUS world with enhanced features
Development of 3D animation – expanded
Functional earn and reward features
Functional NEXUS shop for reward booster, in-game items and etc
Lifestyle (Real world) services
Special events, parties and activities
Partnership with B2B merchants and partners
Subscription model implementation
Security audit checks
Brand awareness marketing
9
Q4 – Q1 2023/2024 onwards
Development
NEXUS (Virtual world) services
Functional NEXUS world with 3D animation
B2B advertisement services enabled
Lifestyle (Real world) services
Expanded use cases for FYN tokens
Collaboration with B2B merchants and partners for merchant listing and advertising
Security audit checks
Brand awareness marketing
Target to list on more reputable exchanges
Project team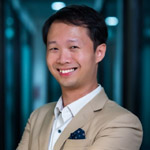 Lucaz Lee
Founder, Chief Executive Officer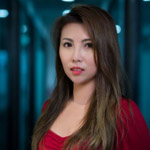 Christina Yip
Chief Marketing Officer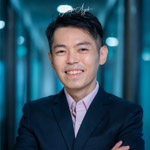 Dennis Wan
Chief Development Officer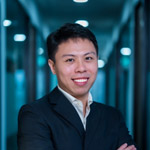 Franklin Chuah
Chief Technology Officer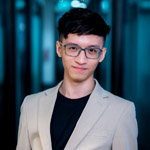 Calvin Tee
Game Director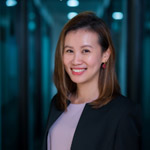 Tammie Chew
Director of Public Relations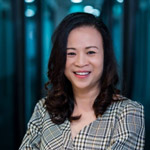 Janice Shan Koh
Director of Strategic Partnerships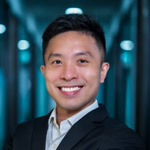 Zac Chen
Vice President of Operations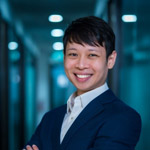 Alvin Chia
Growth Analyst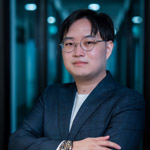 Lim Zi Sheng
Blockchain / Game Developer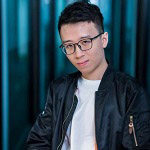 Carlton Tee
3D Animator
Advisors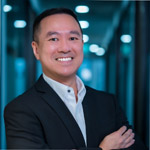 James Lee
Strategic Advisor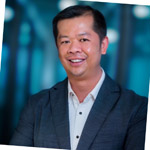 Raymond Png
Business Advisor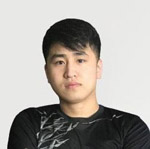 Hiroshi Yoshida
Blockchain Technical Advisor | Ex-Ubisoft Senior Full Stack Developer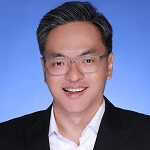 Bernard Tan
Legal Counsel | Managing Director, Quadrant Law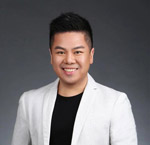 Terence Tan
Business Development Advisor
Social media