AirToto (ATT)

ICO

AIRTOTO is the world\'s most secure and fair blockchain E-Lottery. AirToto is an Ethereum Blockchain based lottery system offering greater autonomy to participants with crystal clear transparency. Our Financial and Technology innovation promises landscape changes in the e-Lottery ecosystem that benefits one and all i.e Participants, Administration and Us.

IMPORTANT: By investing in this business you agree to our Disclaimer. All information including our rating, is provided merely for informational purposes. CryptoTotem does not provide investment advice.
| | |
| --- | --- |
| Overview | Whitepaper |
What is AirToto
The Blockchain Advantage For E-Lottery Ecosystem
Research shows that 64% of global lottery sales are concentrated in Europe and North America. This means that there is huge potential and scope in untapped South East Asian markets like China, India, MalaySia, Singapore and Sri Lanka.
In most countries, a portion of lottery revenue is used for public welfare project related primarily to health and education sectors. In island nation like Sri Lanka, a major portion of the president fund as well as consolidated funds comes from lottery sales revenue. President and Consolidated Funds play increasingly important role during disaster reliefs and rehabilitation programmes. It is an important contributing factor in major public sector projects in developing and developed countries.
airtoto Blockchain Lottery will be the flag bearer for ensuring fair play and efficient distribution of part of the sales revenue in government schemes and projects of the respective state or region.
airtoto Blockchain Lottery will facilitate faster cross-border lotteries. All nations today agree on the advantages that blockchain offers over traditional methods/modes of transactions. But cryptocurrency is a debatable concern for many countries across the globe. Keeping the discrepancies in mind, airtoto will offer two forms of e-Lottery.
ATT (ERC20 Token) backed airtoto in Jurisdictions that accept Cryptocurrencies.
Only Blockchain based airtoto in no-crypto Jurisdictions
ATT Token and airtoto Wallet
ERC20 is a standard Ethereum Blockchain protocol. In simple terms, it is a set of rules that every Ethereum Environment Token must comply with in order to be recognised as standard unit of transactions.
ATT Token is ERC20 standard token. Participants in the airtoto Lottery can participate in various games using ATT Tokens stored in their personal Crypto Wallets. For participating in the airtoto lottery games, Players/participants can use the airtoto wallet or any third party crypto wallet compatible with ATT Token.
ATT Token ICO
ICO or Initial Coin Offering are means for Blockchain startups to cover upfront hardware, technical and development cost of projects. airtoto will also follow the tried and tested ICO-model for fund generation. airtoto will use part of the ICO Fund for Blockchain Integration, airtoto Marketing and Operational costs.
airtoto Token For Investors
The Ethereum smart contract for airtoto Tokens will be in line with the Hovey Test terms and conditions. In other jurisdictions, the airtoto transactions will qualify as "investment contracts." This will make airtoto an ERC20 Standard security token. Angel Investors and ICO participants will primary beneficiaries of this feature of the airtoto smart contracts. airtoto promises at least 50% of net profit as dividend to investors.
airToto App and E-Lottery Games
Today, traditional lotteries do not carry the same lure that they they did a decade ago. A major reason for this is their monotonous nature and limited reach. Moreover ticket sellers at times have to compensate for unsold tickets which further limits profitability.
Active E-Lotteries add that much-desired X factor to a traditional lottery setup. But most importantly they attract higher and middle income groups. This in turn has increased profitability for the host and the government alike. While the Active E-Lotteries are of varied types, airtoto will initially offer two categories of Lotto games. These include 4-Digit and 6-Digit e-Lottery. Later on, more exciting games would be added to our product line.
Players/participants can register and join the games via airtoto App or the airtoto Website. Using the airtoto is recommendable. The reasons for this are:
Play Anytime Anywhere.
Real Time Analysis of Winnings and Bets.
Compatibility with airtoto wallet/FIAT Currency
Last but not least, even in jurisdictions where cryptocurrency use is regulated, players can still participate in the lottery using FIAT currencies.
Details

Pre-sales: Dec 15, 2018 - Jan 12, 2019
Public sales: Jan 13, 2019 - Apr 14, 2019
Token supply: 240,000,000 ATT
Total tokens for sale: 210,000,000 ATT
Soft cap: 300,000 USD
Hard cap: 10,000,000 USD


Legal

Blockchain Platform: Ethereum
Country limitations: United States
Registration country: Hong Kong
Registration year: 2018


Token info

Ticker: ATT
Type: Cryptocurrency
Accepted currencies: BTC, ETH
Bonus program:
Pre ICO (20%)
Pre ICO Last (15%)
ICO (10%)
Bonus ICO (5%)
Token distribution:
70% Sale
10% Bounties
5% Advisors
15% Founders

AirToto Roadmap
1
Nov 2017 – Feb 2018
Ideation to Drawing Board Discussions On Lottery Game The Cowrie Idea is born Concept Development Based on Blockchain Technology.
Presenting Idea to Potential Team Members.
White Paper Preparation Followed By Meetings With Early Investors, Advisors.
2
Apr. 2018
Initiating Application Process for Lottery Games.
3
Jun 2018
Core Team Formation. Meetings With On-board Advisors And Programmers.
Working On project Strategy And Improvements.
4
Aug 2018
Company Registration In Hong Kong
5
8th Dec 2018 - 8th Jan 2019
Start of Pre-ICO.
Concurrent Follow Up Meetings With Investors And Marketing Team To Strategise And Evaluate Marketing Strategy And Revenue Models.
6
9th Jan 2019 – 8th Mar 2019
Evaluate Project Pace and Build Next Line of Strategy.
ICO Second Stage Starts. ATT ICO Token Price Increased to $0.15 USD.
Refresh Marketing Campaign To Reach Out To New Investors And ICO Enthusiasts.
7
9th Mar 2019
Final ICO Stage starts. ATT ICO token price increases to $0.20
8
8th April 2019
End of The Final ICO Stage. Token Distribution Starts. Tokens Distributed To All ICO Investors.
Burning All Extra Tokens to 80:20 Distribution Ratio.
9
June 2019
MPV
Launching a Minimum Viable Product. Over The Air Delivery to Investors.
Also Increasing Marketing Activities for Potential New Customers.
10
Final Product launch
Global Product Launch. Greater Impetus On Marketing Campaigns Targeted For The Global Audience.
Project team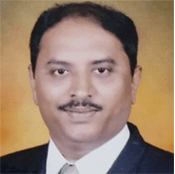 Dr. Ramkumar
Founder, CEO, Doctor of philosophy(PhD) (H.C)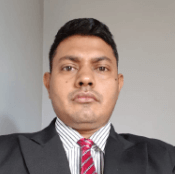 Dr.Asela Surinda Abeysundera
Crypto Hedge Fund Trader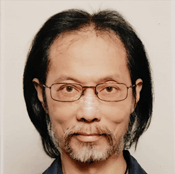 Kenneth Wong
Crypto-analyst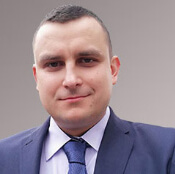 Maciej Micek
CTO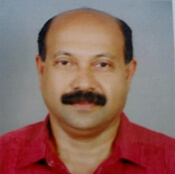 Joseph M P
Cheif Marketing Officer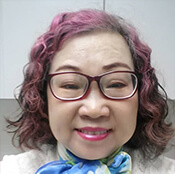 Chow Chuen Ying
Enterperner
Advisors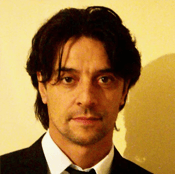 Alberto de Luca
Crypto analyst and CTO Intellensense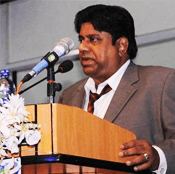 Joseph Anton Albert Indrajit
Political Consultant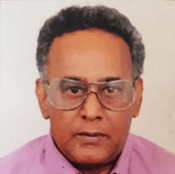 MSS KALAI SELVAN
Financial Consultant
Social media