Betnomi (BNI)

ICO

IEO

Betnomi is a public blockchain which focuses on the problems of the online gambling industry and resolves them with a set of protocols that provides a decentralized, low-cost, transparent and secure gambling experience. To achieve this, Betnomi uses its token and game contract to guarantee users a premium betting experience and superb services across lottery, horse-betting, sports-betting, casino games, digital games and countless more.

IMPORTANT: By investing in this business you agree to our Disclaimer. All information including our rating, is provided merely for informational purposes. CryptoTotem does not provide investment advice.

| | |
| --- | --- |
| Overview | Whitepaper |
Technical details
The Betnomi Smart Node (BSN) is a blockchain node that runs on the user's computer or smartphone, which can provide both wallet functionality as a client and proxy functionality as a server. Works as a Node Service. Works as a Client Service integration. Provides a wallet or a game center.
What is Betnomi
Introduction
The Gambling industry is plagued by a host of issues and inefficiencies - the result, a lack of trust between players, developers and services providers due to multiple intermediaries, high fees and unintuitive user experiences. There is an urgent need for an overhaul of the whole online gambling system. A major solution to a bet and modern gambling system is a decentralized gaming platform that leverages the advantages of Blockchain technology. The gambling industry is plagued by a host of issues and inefficiencies – the result of a lack of trust between players, developers and service providers due to multiple intermediaries, high fees and unintuitive user experiences. There is an urgent need for an overhaul of the whole online gambling system. A major solution to a bet gambling system that would bring it close to its future is a decentralized gaming platform leveraging Blockchain technology.
Betnomi is a public Blockchain and a set of protocols, which focus on the gambling industry and provide a decentralized, low cost, transparent and secure betting, and gambling experience. Betnomi uses its own native currency and smart game contract to guarantee a superb and premium betting experience and services in lotteries, sports betting, casino games and other digital games to users. Betnomi releases a smart client based on the set of protocols for the creation of a trustful, borderless, secure, and fast online gambling network that benefits all.
Our Mission
Betnomi has developed a competitive public Blockchain based on the best practices of Bitcoin, Ethereum and Hyperledger. The consensus algorithm adopted from the Byzantine fault tolerance based delegated proof of stake (BFT-DPos) assures the verification of transactions on the Betnomi Blockchain as well as its performance.
The protocol we are working on is a set of the standards used for gambling DApp on the Betnomi Blockchain. It is also compatible with all of the WASM Blockchain contracts written by high-level programming language and implements Betnomi protocols. The first version will be released at the end of 2019, it will keep on evolving together with the Betnomi ecology, and will be the key component to bring a next-generation, unbeatable gaming experience to the user.
Our mission is to enable the next generation of many-to-many gambling and betting applications. By building on top of existing Blockchains, our applications will be able to be deployed in a peer-to-peer environment, with complete fairness transparency and visibility. We believe Betnomi is revolutionary, and will change everyone's expectations of how bet and fast applications and gaming can be.
Structures of Online Gambling
The internet has brought many novel approaches to betting structures, changing the gaming industry. To this day, betting remains one of the most well-known and lucrative internetbased businesses. According to H2 Gambling Capital, global online gaming revenues were worth an estimated $43 billion in 2017, making up 10% of all global gaming revenues (offline and online combined), By 2022, the global online gaming market will be worth €65 billion. With over 6 million adults gambling or gaming around the world and estimates of greater than 10 million for 2020, the gaming market overall is growing rapidly, with the online segment of the market expected to accelerate faster than that of traditional casinos.
Mobile play accounted for an estimated 37% of online gaming revenues in 2017, over triple the 2010 mobile user base of 11.5%. With mobile use continuing to rise, it is expected to reach 49% by 2022. However, the major mobile platforms which dominate the market have heavily restricted "real-money" gaming apps from listing on their app stores or have banned them outright.
There are many types of online gambling. The Betnomi presents the theory and technology for developers and service providers to develop and deploy them on our main or side chains, and reach a global audience of users in a decentralized environment. Below are some prevalent online gambling games to note, you can also see the benefits Betnomi will bring to all types of online gaming.
Details

Pre-sales: Jan 25, 2019 - Jan 31, 2019
Public sales: Feb 01, 2019 - Feb 28, 2019
IEO (p2pb2b Launchpad): May 27, 2020 - Jun 03, 2020
Token supply: 50,000,000 BNI
Total tokens for sale: 27,500,000 BNI
Soft cap: 250,000 USD
Hard cap: 500,000 USD


Legal

Blockchain Platform: Ethereum
Registration country: United States
Registration year: 2018
Office address: 304 S. Jones Blvd, Las Vegas NV 89107

Token info

Ticker: BNI
Type: Utility-token
Token standard: ERC20
Token price in USD: 1 BNI = 0.0185 USD
Accepted currencies: ETH, BTC
Bonus program:
Presale: 30% ~ 40% Bonus
Public Sale: 5% ~ 25% Bonus
Token distribution:
Private Sale - 5%
Pre-ICO Sale - 10%
Public Sale - 40%
Founders - 5%
Team - 10%
Marketing - 10%
Reward Funding Pool - 20%


Offices on the map
Betnomi Roadmap
1
November 2018
Market Research
Prototype Design
Gambling License
Angel Funding
Brand Registration
White Paper
New Website
Cross-chain & ZKP RNG Design
2
January 2019
ICO Preparation
Live Now
Game Platform
Betnomi Games
3
February 2019
Test Network Online
Partial Games Release
Platform Launch
Full Games Release
4
March 2019
Revenue Share System Development
Revenue Distribution
Internal Exchange Development
External Exchange listing
5
April 2019
Betnomi MainNet online
Release Betnomi wallet
Release Betnomi contract
Mainnet Token Registration
6
May 2019
Network Audit
Alpha game protocol
Betnomi Games development
Completion of Betnomi RNG
7
June 2019
Mobile apps for iOS & Android
Project team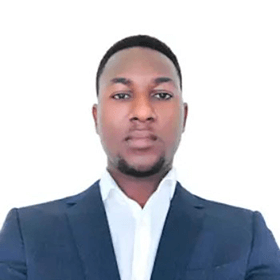 Sorsis Chatwin
Co Founder / Backend Developer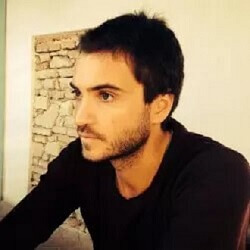 Liviu Craciun
Blockchain / Smart Contract Developer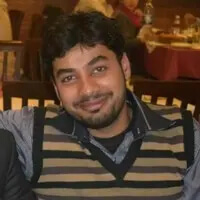 Rashid Iqbal
Full Stack Developer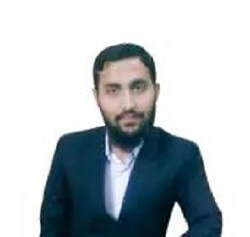 Abdul Rehman
UI / UX Designer
Rahul Vyas
BlockChain / Cryptography Advisor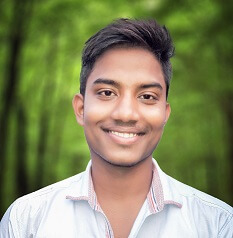 Jame Abir
Lead Marketer / Campaign Manager.
Social media