Spartron (IRON)

Spartron is a next-generation platform for iGaming, gambling and sports betting. We utilise the TRON Network blockchain to introduce a new layer of live dealer casino gaming for a fun, fast, provably fair and immersive gaming experience.

IMPORTANT: By investing in this business you agree to ourDisclaimer. All information including our rating, is provided merely for informational purposes. CryptoTotem does not provide investment advice.
| | |
| --- | --- |
| Overview | Whitepaper |
What is Spartron
Spartron is looking to deliver the paradigm shift in the gambling industry, delivering a new live dealer casino experience and a wider selection of smarter, innovative and creative games.
Spartron is a one of a kind project that brings together two of the most promising markets – online gambling and crypto mining. The TRON based platform uses its IRON BARS and IRON COINS tokens to power its economy and create incentive based gambling. Not only is Spartron an example of how blockchain technology can handle such a format, but the platform also facilitates proxy mining processes, where gambling and betting equates to transactions on the blockchain, and results in cryptocurrency payouts for players.
Online gambling has evolved from a simple pastime into a full fledged entertainment phenomenon. By leveraging the advantages of blockchain technology, Spartron is creating a fair and modern gambling system built on the TRON network for a superior and premium iGaming experience.
Spartron is a new generation platform for exclusive live dealer games hosted on the blockchain. It incorporates a robust protocol for trustless and decentralized casino gaming on top of the TRON network blockchain. It will act as the first plug and play casino platform available to affiliates and players anywhere in the world.
Spartron is creating a pioneer gaming ecosystem for fair and modern gambling on a decentralized platform. We are solving the issues, inefficiencies, and lack of trust between players and advertisers with an innovative model. Spartron's unique structure allows players to benefit from a fairer, more profitable and user friendly experience. Our new blockchain based online gaming platform with live dealer casino games has the potential to become a household name in the iGaming sector.
The Spartron platform runs on two simple tokens. The first is sold at the IEO and provides ongoing benefits, the second is a revenue unit token that rewards players and incentives users in the online environment. This creates a revolutionary system that reduces fees by allowing the community to participate in the growth of the system. The ecosystem operates on a dual token model, the IRON BAR and the IRON COIN.
Details

IEO (Latoken Launchpad): Mar 05, 2020 - Jul 19, 2020
Token supply: 200,000,000 IRON


Legal

Blockchain Platform: Tron


Token info

Ticker: IRON
Token standard: TRC20
Token distribution:
Reserves - 70%
Public token Sale - 15%
Company and Partners - 10%
Private token Sale - 5%
Funds allocation:
20% - Operational Cost
15% - Technology Development
15% - Company and Market Making
10% - Licenses and Compliance
10% - Business Development
10% - Others
10% - Marketing
5% - Players Bounty
5% - Infrastructure

Spartron Roadmap
1
Jan-Feb 2020
Start Development of the Spartron Casino and the IRON COIN
2
March 2020
Secure industry partnerships. Complete the IEO with LAToken Exchange
3
Apr-May 2020
Start Development of Sparton Casino's in house Mining Games
4
May 2020
Launch the in house mining games and IRON BAR TOKEN. Launch Live Dealer Games. Launch Live Sports Betting, where players can bet TRX on live sports before or during the games
5
June 2020
Launch the Casino Club Suite. Launch Mining competitions and Prize draws exclusively for premium IRON BAR holders
6
July 2020
Global Sponsorship. Host global tournaments and events with VIP access for IRON BAR holders
7
Aug 2020
Casino Club Suite. Launch draws of premium prizes for IRON BAR holders
8
Sep 2020-2021
Global Sponsorship Events. Support the crypto community by hosting global tournaments and events with VIP access for IRON BAR holders
9
Oct 2020-2021
Apply for a gaming license to assist with our global expansion and increase the value of the IRON COIN AND IRON BAR tokens.
Project team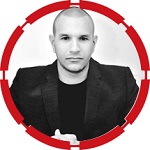 Christopher Esprit
Chief Executive Officer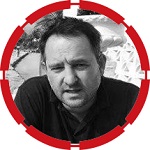 Steve Pritchard
Marketing Director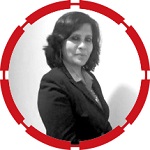 Kavita N. Pandey
Chief Operating Officer
Advisors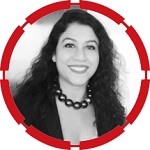 Sonny Mohanty
External Advisor
Social media