Chromia (CHR)

Database-centric decentralized application orientated platform with a different approach to token economy.

IMPORTANT: By investing in this business you agree to ourDisclaimer. All information including our rating, is provided merely for informational purposes. CryptoTotem does not provide investment advice.
| | |
| --- | --- |
| Overview | Whitepaper |
Charts
24h
7d
14d
30d
60d
90d
180d
365d
Max
What is Chromia
Chromia offers the same level of openness, transparency and decentralization as other public blockchains. In Chromia miners are replaced with providers. Providers own nodes which produce blocks. It has been suggested that the four largest mining pools of both Bitcoin and Ethereum could exert significant control over those networks if they colluded. We aim to ensure that the minimum number of node providers whose collusion would be required to exert such control on Chromia exceeds this number significantly. It can therefore be said that the Chromia model does not tend towards centralization any more than the oldest and most trusted public blockchains.
Chromia' PBFT-style consensus is further hardened by anchoring Chromia chains to a Proof of Work (PoW) blockchain, likely Bitcoin or Ethereum. This ensures that finality, the guarantee that confirmed transactions cannot be changed, is at least as strong as that of the chosen anchoring chain. To alter the history of an anchored portion of Chromia block history it would be necessary to combine PoW blockchain reorganization with a malicious collusion of a sufficient number of Chromia nodes. The likelihood of any attacker having the resources to successfully mount such an attack is extremely low.
Chromia is a general-purpose platform which is suitable for almost all kinds of dapps. It is particularly well suited to cases requiring high I/O capacity or involving management of complex data sets. Massively multiplayer online games (MMOGs) are an example of such a case. Blockchain gaming is becoming increasingly popular, but MMOGs are currently out of reach because no existing blockchain platform can support them. Chromia is capable of hosting entire game worlds in the blockchain, making sure that they evolve according to predetermined rules and ensuring that no one can cheat. We believe that implementing a MMOG will be the best way to showcase the capabilities of Chromia. MMOGs have a very demanding set of requirements; the capacity to run MMOGs implies that Chromia is suitable for demanding and complex dapps of all kinds.
Details

IEO (Kucoin Launchpad): May 22, 2019 - May 27, 2019
IEO (Cointiger Launchpad): Mar 17, 2021 - Mar 17, 2021
Token supply: 1,000,000,000 CHR


Legal

Blockchain Platform: Ethereum
Registration year: 2018
Office address: Centralplan 15 11164 Stocksund, Sweden

Token info

Ticker: CHR
Type: Utility-token
Token standard: ERC20
Accepted currencies: ETH

Project team
Henrik Hjelte
CEO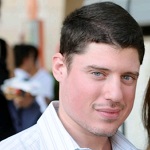 Or Perelman
COO

Alex Mizrahi
CTO
Ebba Theding
CFO
Social media