Clout (CLOUT)

ICO

CLOUT is a blockchain database that promotes the cryptocurrency community's growth and commitment to providing users with quality information in this massively growing space. The platform combines a social media concept with roots in users generating their own content to share with the added functionality of monetizing the online content market, specifically related to cryptocurrency.

IMPORTANT: By investing in this business you agree to our Disclaimer. All information including our rating, is provided merely for informational purposes. CryptoTotem does not provide investment advice.

| | |
| --- | --- |
| Overview | Whitepaper |

Technical details

ERC-223 Token

What is Clout

CLOUT's network provides the following functions for users: A "home base" for cryptocurrency news and media. It consolidates all information from various platforms and maintains the integrity of the content intrinsically by the users themselves through a reward system. Provides a platform for content sharers and creators alike, and constantly monetarily incentivizes members to make quality contributions through its daughter token, CLC. A reinvestment tool for similar block-chain projects; the value of promising advancements in the blockchain technology space will be recognized and promoted to members of the community.

Details

Public sales: Nov 16, 2017 - Dec 16, 2017
Raised: 2,651,403 USD


Token info

Ticker: CLOUT
Token standard: ERC-223
Accepted currencies: BTC, ETH, USD, ETH
Token distribution:
2-5 million tokens - distributed to project early adopters during pre-ICO sale 10 million tokens (10%) - will be distributed to project supporters during the token sale. 30 million tokens (30%) - will be used to motivate developers and pay bounties used to develop the CLOUT Platform. 25 million tokens (25%) - will be allocated to the CLOUT Fund and will be used to invest in other blockchain projects over time, including ICOs and/or cryptocurrencies. 22.5 million tokens (22.5%) - will be used to motivate the CLOUT developers and executives overtime. 5 million tokens (5%) - will be retained by the founders. 5 million tokens (5%) - to be released every 1 year over the next 5 years, based on certain milestones in the CLOUT roadmap being achieved.


Clout Roadmap

1

Nov 15th, 2017 - Alpha Release 1

- Member Sign on
- Create Media Page
- ICO Viewer Page

2

Dec 30th, 2017 - Alpha Release 2

- CLC Upvote
- CLC Tracker
- Web Scraping Bots (WSB) V.1
- AI Automation

3

Jan 30th, 2018 - Alpha Release 3

- Generate CLOUT on site
- Create Media Update
- ICO Viewer Update
- Web Scraping Bots Update

4

Feb 28th, 2018 - Alpha Release 4

- Submit Outside Media
- CLC Submit
- CLC Vote
- WSB V.2

5

Feb 28th, 2018 - Private Beta Release

- Submit Social Content
- CLC Submit
- CLC Vote

6

Mar 31st, 2018 - Public Beta Release

- Test All Features
- UX/UI Testing
- Unit Testing
- Customer Feedback

7

May 15th, 2018 - Commercial Release V1.0

- Approved Beta
- Member Interaction
- Voting on features

8

Oct 31, 2018 - Commercial Release V2.0

- Prediction Market
- Multi Language Translation
- Reputation Scoring Engine
- Social Media Voting

9

Mar 15th, 2019 - Commercial Release V3.0

- CLC Exchange
- CLC Blockchain Integration
- Enhanced Voting

Project team

Sean Kirtz

FOUNDER/PRESIDENT

Frank Lucido

CO-FOUNDER/VICE PRESIDENT

Dean James

CO-FOUNDER/COO

Simon Josef

CO-FOUNDER/DESIGN LEAD

David Cohen

CEO

Ryan Fugger

CHIEF ADVISOR

Serge Nikitin

CFO

Andrew Zubko

BLOCKCHAIN DEVELOPER

Dennard Small

CMO

Destiny Aigbe

SECURITIES COUNSEL

Ihor Pidruchny

TECH TEAM LEAD

Vilma Mattila

INTERNATIONAL BUSINESS

Jeff Kirdeikis

SOCIAL MEDIA MANAGER

Advisors

Atsushi Hisatsumi

ADVISOR

Francisco Jo

ADVISOR

Henry Wang

ADVISOR

Toni Lane Casserly

Advisor

Social media

Claim admin rights for this project

Clout NEWS

Tweets by BitTorrent
How To get a verified Project status
To pass the verification you need to place a our logo on the main page of your website and make an announcement of the listing in your social network accounts. Send us the email in reply with confirmation of the link placement.
Top-Rated Crypto Projects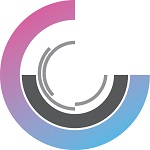 IEO
GRAFSOUND serves music from all genres all over the world and provides not only music, but all the sounds of the world heard in nature and in everyday life.
| | |
| --- | --- |
| Start IEO | Aug 15, 2020 |
| End IEO | Aug 25, 2020 |
| Received | Pending |
| Goal | $ 3,000,000 |