Depository Network ICO

Past ICO

Nov 15, 2018 – Dec 15, 2018

Depository Network is a blockchain-based collateral ecosystem.

By investing in this ICO you agree to our Disclaimer
Depository Network ICO ratings

| | |
| --- | --- |
| ICOrating.com | |
| Hype score | Medium |
| Risk score | NA |
| Investment rating | NA |

| | |
| --- | --- |
| ICObench.com | 4.1 / 5 |
| ICOmarks.com | 9.6 / 10 |
| TrackICO.io | 5 / 5 |
| ICOholder.com | NA |

Claim admin rights for this ICO
Overview
White Paper
Features
The world`s first decentralized multi-platform collateral network
Depository Network will provide secure decentralized crypto asset collateral system on which can be build hundreds of collateral depository platforms. This way, every owner of digital assets, holding coins or tokens supported by Depository Network, can pledge his assets as a collateral and receive a loan from a number of lending institutions. On the other hand, any lender, all over the world, will be able to build its own depository on Depository Network and start accepting digital assets as collateral. Thus, every lender will keep the collateral assets in separate independent depository. All lenders define own terms for accepting, control and release of the collateral. Loans will be provided independently from the Depository platform, in any currency supported by the respective lender
Decentralization
Our platform removes the need for state-owned, centralized depositories and allows any lending institution to built independent depositories within the system. We do provide a network on which can be build different and independent Depository platforms by every certified credit or bank institutions all over the world.
Security
To ensure the full security of our platform we use cryptographically secure multisignature wallets to store the assets, and smart contracts to execute the transactions. The borrower (owner of the assets) is always one of the key-holders whose signature is required to perform a transaction. Keys are kept also by the lender and DEPO so that none of the parties can act on its own discretion. Three, four ot five multi-signature wallets will be used depending on the amount of collateral.
DEPO Oracle responds to queries by executing smart contract code — the business logic that runs on the DEPO smart contracts is the following:
Updates are replicated across participants
Authorized participants access data
Existence and validity of the record cannot be denied
All records are encrypted
Only those authorized with corresponding keys can view the data
Automate multi-party business processes.
Reduce cost and risk of using intermediaries
Reduce cost of fraud and regulatory compliance
Increase auditability and trust
Depository Network will offer the digital world a completely new and contemporary approach to unlocking the value of digital assets - digital non-possessory pledge (a digital "Pignus Obligatum" as referred to in Latin).
There will be two types of collateral smart contracts:
1. DEPO Smart Contract - with no middleman. It will be fully integrated with the lender's API and and will be triggered by an event such as a payment, missed payment, contract termination, etc. It will be created for assets issued on platforms such as Etherium, EOS, Cardano, Qtum, Lisk, Aeturnity and others containing smart contracts.
2. DEPO Escrow Contract - Locked with minimum three signatures - one for borrower , one for lender, one for DEPO. DEPO collateral contracts will be used for digital asstets (coins and tokens) without smart contract support.
The current pledge registers are strictly centralized state structures maintained separately by each country. Depository Network will overtake these functions from the state and provide them to the businesses. This will greatly boost the cross-border nature of the credit economy.
Depository Network is a safe, decentralized solution for accepting digital assets as collateral. It is a platform enabling lenders (P2P lenders, banks, other credit institutions) to accept digital assets as collateral. This provides customers with a way to unlock the financial value of their digital assets, while still owning them.
Depository network will create an entirely new infrastructure, on which hundreds of platforms (corporate, banking, regional, company, family, government and global) will be built, which will respond to the new challenges of the blockchain revolution.
ICO Details

ICO token supply: 2,100,000,000
Soft cap: 2,600,000USD
Hard cap: 15,000,000 USD


Legal

ICO Platform: Ethereum
Country limitations: Canada, China, United States
Registration country: Estonia


Token info

Ticker: DEPO
Type: Utility-token
Token price in USD: 1 DEPO = 0.02 USD
Accepted currencies: BTC,ETH,LTC,BCH,USD,BTG
Token distribution:
70% - Token Sale
15% - Depo Reserve
12% - Team and Founders
3% - Bounty, Airdrop, Advisors and Marketing
Funds allocation:
35% - Product Development
35% - Marketing
15% - Legal & Administrative
10% - Exchange Listing
5% - Reserve

Depository Network ICO Roadmap
2
2018 Q1-Q2
Team Formation, Preparations.

3
2018 June
First Prototype DEPO.

4
2018 Q3/Q4
Private and Public Pre-sale, ICO.

5
2018 Q3
Alpha Release DEPO.

6
2018 Q4
Beta Release DEPO.

7
2019 Q1
Official Launch of DEPO.

8
2019 Q4
Users: 10 P2P lending platforms and 50 non-bank lending institutions.

9
2022
Users: 50 P2P lending platfirms, 100 banks and 500 non-bank lending platforms.

10
2025
Users: 800 banks and 1500 non-bank lending institutions.

Project team

Svetoslav Dimitrov
CEO & Co-Founder

Dimitar Kostov
Technology Board Member and Investor

Martin Kuvandjiev
Technology Board Member

Delyan Nikolov
Co-Founder & Chief Strategy Officer

Valeri Valtchev
Co-Founder & Business Development

Guergana Stoichkova
COO

George Spassov
Blockchain Architect

Petar Markov
Co-Founder & Marketing

Nick Todorov
Blockchain Developer
Advisors

Ivo Gueorguiev
Co-Fonder

Jos Uitdehaag
Advisor

Jason Hung
Advisor

Waqas Khan
Advisor

Filip Lyapov
Advisor

Kapil Sharma
Business Development & Strategy

Giovanni Casagrande
ICO bench Advisor

Dimitar Ivanov
Legal Advisor

Konstantin Djelebov
Technology Board Advisor

Rumen Slavchov
Business development advisor
Social media
MVP

How-To get a verified ICO status
To pass the verification you need to place a our logo on the main page of your ICO's website and make an announcement of the listing in your social network accounts. Send us the email in reply with confirmation of the link placement.
Top-Rated ICO's



Coinchase is a Community-based Cryptocurrency Financial Services Network.
| | |
| --- | --- |
| Start ICO | Nov 26, 2018 |
| End ICO | May 26, 2019 |
| Received | Pending |
| Goal | 41900 |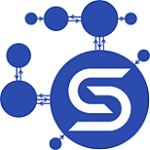 Synapsecoin, is a project focused in connect investors with entrepreneurs. Which will be viable or developed through the crowdfunding system using its own Excha ...
Start ICO
Apr 01, 2019
End ICO
May 31, 2019
Received
$ 420,000

2%

Goal
$ 18,000,000



We are building a global marketplace fintech based blockchain network with user friendly mobile interface and exchange, for citizens and governments to collabor ...
| | |
| --- | --- |
| Start Pre-ICO | Mar 19, 2019 |
| End Pre-ICO | Jun 22, 2019 |
| Received | Pending |
| Goal | Not Set |