Republic Note

ICO

Ongoing

Jul 16, 2020 – Dec 31, 2020

The Republic Note is a first of its kind profit-sharing token that allows holders to share in Republic Core's profits when startups and private equities in our ecosystem succeed. It will be available to purchase starting July 16, and we intend for it to be made widely available to both accredited and non-accredited investors in a tiered open token sale that capitalizes on Republic's existing 700,000 members.

IMPORTANT: By investing in this business you agree to our Disclaimer. All information including our rating, is provided merely for informational purposes. CryptoTotem does not provide investment advice.
| | |
| --- | --- |
| Overview | Whitepaper |
What is Republic Note
Republic is a leading U.S. based investment platform and community with a mission of democratizing access to private investing. Private markets are radically changing. Blockchain technology, evolving capital markets regulations, and growing retail market appetite are all contributing to a profound shift in how and from where capital is raised. These changes will help make private markets more accessible, dynamic, and inclusive. We are the technology arm that powers Republic1 and its ecosystem that aim to create the private equity marketplace of the future. The Republic Note will be a proft sharing digital asset that will provide its holders with economic rights to a portion of Republic's future success.
Founded in 2016 and backed by AngelList, Binance, and the Algorand Foundation, Republic operates a public investment platform for retail investors from all backgrounds and a private investment platform for institutional and accredited investors only. Each platform typically receives two forms of compensation for their services: a cash commission or a fee, and a potential upside in the companies they help fnance in the form of securities or carried interests. The Republic Note will entitle holders to share in our revenue from the realization of profts that Republic's investment platforms earn when certain upside is realized if companies - past, present and future - exit (i.e., get acquired or go public). We will ofer periodic payouts to Republic Note holders in the form of dividends in stablecoin, to the extent practicable, if and when our proceeds from these exits reach a certain threshold amount.
The Republic Note is being built on the Algorand blockchain. We plan to issue a wrapped Republic Note on Binance Chain in the future, to the extent practicable.
Details

Public sales: Jul 16, 2020 - Dec 31, 2020
Token supply: 800,000,000 NOTE
Total tokens for sale: 66,666,666 NOTE
Hard cap: 8,000,000 USD


Legal

Blockchain Platform: Algorand
Registration country: United States
Registration year: 2019
Office address: 335 MADISON AVENUE, SUITE 7E, NEW YORK, NY 10017

Token info

Ticker: NOTE
Type: Cryptocurrency
Token standard: ASA
Token price in USD: 1 NOTE = 0.12 USDT
Accepted currencies: ETH, BTC, USD
Token distribution:
40% - reserved for previous investors and investors in the public sale
30% - allocated to our community members, affiliates, employees, and other contributors to the ecosystem
30% - locked up and will be released to us in batches beginning in 2023


Offices on the map
Republic Note Roadmap
1
2018-2019
Phase 1 – Project Development Financing
Equity Investments with Token Delivery Rights Accredited only, global
2
Q2 2020
Phase 2 – Private Pre-sales to Strategic Institutional Partners
Private Offering of Republic Notes Accredited only, global
3
Q3 2020
Phase 3 – 506(c) Offering
Accredited sales, non-accredited reservations of interest, global
4
H2 2020
Phase 4 – Public Offering
Public Republic Note Offering under Regulation A Accredited and non-accredited, global
5
Est. H2 2020 — H1 2021
Republic Note Delivery
Target delivery date of Republic Notes (subject to applicable legal holding periods)
Project team

Kendrick Nguyen
CEO

Peter Green
Chief Creative Officer, SVP

Pialy Aditya
Business

Shrina Kurani
Business

Ahnaf Taha
Republic Real Estate

Ahrham Cho
Business

Alex Sukhanov
Product

Alex Ye
Republic Advisory Services

Andrew Durgee
Republic Advisory Services

Angle Skelly
Business

Anwaar AlMahmeed
Business

Ben Burman
Business

Bianca Caban
Business

Boris Revsin
Republic Labs

Britany Jet Bacawat
Business

Brooke Robbins
Business

Brian Johnson
Republic Labs

Bryan Myint
Republic Advisory Services

Cheryl Campos
Business

Chuck Pettid
Business

Dmitry Chernyshev
Product

Graham Friedman
Republic Advisory Services

Ilya Beylin
Legal

Jaeeun Lee
Product

Janine Yorio
Republic Real Estate

Jawwad Khan
Republic Real Estate

Jed Halfon
Legal & Business

Jesse Stein
Republic Real Estate

Julia Schwartz
Republic Real Estate

Julian Jung
Republic Labs & Business

Katie Cooke
Business

Katie Tu
Business

Kevin Montag
Product

Kostas Ketikidis
Republic Real Estate
Kyle McCormick
Business

Latore Price
Legal & Compliance

Laurent Mazouer
Product

Loc Nguyen
Business

Marley Brown
Business

Matt Melbourne
Business

Maxine Mak
Business

Maxwell Rich
Legal & Compliance

Noah Thorp
Crypto engineering

Paul Mishin
Product
Perri Gould
Business

Potato Pie
People

Szandra Fuzesi Ford
Business

Taylor Hedrick
Business
TJ Kawamura
Republic Real Estate

Tunde Kelani
Business

Vasja Volin
Product

William Nemirovsky
Business

Zhen Cao
Business
Advisors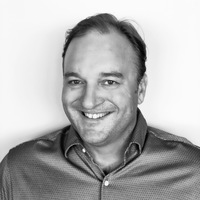 Christian Sullivan
Advisor
Jack Bienko
Advisor

Justin Bailey
Advisor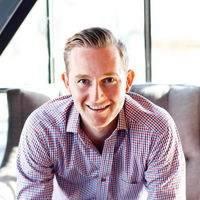 Jonathan Swanson
Advisor
Katherine Krug
Advisor

Kenneth Ballenegger
Advisor
Lisa Benson
Advisor

Naval Ravikant
Advisor

Kamal Ravikant
Advisor

Nisa Amoils
Advisor

Paul Menchov
Advisor

Peter Diamandis
Advisor

Shaherose Charania
Advisor

Shiza Shahid
Advisor
Social media