Dynasty Global (DYNS)

Established in the Crypto Valley in Zug, Switzerland, DGI will revolutionize finance by combining two powers: Real Estate and Crypto.

IMPORTANT: By investing in this business you agree to our Disclaimer. All information including our rating, is provided merely for informational purposes. CryptoTotem does not provide investment advice.

Overview

| | |
| --- | --- |
| Project industry | Real Estate |
| Product type | Organization |
| Founded | Switzerland |

Whitepaper
Technical details
The smart contract adress from DYNS token on the Ethereum platform is: 0X65167E381388BC803AA2F22CD99D093068E98007
What is Dynasty Global
We are merging our global expertise in Real Estate and Blockchain technology with the DYNS. DYNS is designed to accommodate a broad range of transactions. It enables holders to convert their money to and from DYNS tokens, using the full security and convenience of blockchain technology. DYNS provides to token holders an alternative to storing and transacting their tokens.
DYNS STAND OUT FEATURES
Our Smart Contract is build on the Ethereum blockchain, using token standard (ERC20)
Reduction of bureaucracy of securities exchanges, famous for slow processes and high rates
First-class Swiss AG Company
There is a global Real Estate market reference for DYNS
Regulatory Framework, KYC, AML, Governance and Compliance as standard procedure
The purchaser has no claim rights to the portfolio. The Real Estate properties are only used as a source of revenue to rebuy DYNS tokens on the market and burn them
We acquire Real Estate assets in various premium locations around the world with the funds from the sale of the DYNS tokens. Then with the revenue incomes coming from those assets, subtracting administrative costs and expenses, we buy back DYNS tokens on a quarterly basis in the exchanges where it is listed. Finally, we transfer those tokens to Dynasty's treasury into a Burn wallet that is specified in our smart contract. Thereby, when the DYNS tokens enter the Burn wallet they areburnt, that means, they are destroyed forever in the Blockchain and therefore taken out of circulation.
Details

IEO (Exmarkets Launchpad): Jul 01, 2021 - Jul 31, 2021
IEO (Probit Launchpad): Jul 01, 2021 - Jul 25, 2021
IEO (p2pb2b Launchpad): Jul 01, 2021 - Jul 31, 2021
IEO (Latoken Launchpad): Jul 01, 2021 - Jul 31, 2021
Token supply: 21,000,000 DYNS
Total tokens for sale: 150,000 DYNS
Hard cap: 15,000,000 USDT


Legal

Blockchain Platform: Ethereum
Registration country: Switzerland
Registration year: 2016
Office address: Av. Brg. Faria Lima, 4055 São Paulo, SP 04538-030
Gartenstrasse 6 6300 Zug Switzerland

Token info

Ticker: DYNS
Type: Utility-token
Token standard: ERC20
Token price in USD: 1 DYNS = 96.8 USD
Bonus program:
5% Bonus for PROB
Token distribution:
MARKET DISTRIBUTION - 94,2194%
FOUNDERS - 5,0000%
SHAREHOLDERS - 0,2429%
I.T. - 0,5000%
ADVISORS TEAM - 0,0377%


Offices on the map
Dynasty Global Roadmap
2
Q1 2017
Concept Development
3
Q3 2017
Development consultant Name & Branding | Legal base Technology availability | Business model validation
4
Q4 2017
Large Investor Comitment | Road Show Americas| Friends & Family round White Paper Preview | Smart Contract review
5
Q1 2018
COMPANY WAS FOUNDED IN SWITZERLAND APRIL 11TH, 2018
6
We were ready to begin our operation in 2020, but we had to postpone due to Covid-19 pandemic.
7
Q4 2020
Paris Blockchain Week presentation
8
COMPANY WAS FOUNDED IN BRAZIL AT FEBRUARY 1ST,2021
9
Q1 2021
Private offering | Social Capital integralization for brazilian branch completed
10
Q2 2021
First triple-A Real Estate asset acquisition completed in the most prestigious financial centrer of LatAm
11
Q3 2021
Monaco event for family offices | Public Offering (IEO and Listings) on top exchanges
12
Q4 2021
First triple-A Real Estate asset acquisition completed in the most prestigious financial centrer of LatAm
13
Q1 2022
End of the first tranch distribution and launch of second tranch
14
Q2 2022
Greenfield Real Estate assets acquisiton strategy
Project team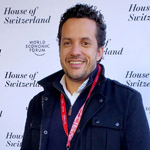 Eduardo Carvalho
CEO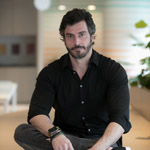 Fabio Asdurian
Co-CEO & Real Estate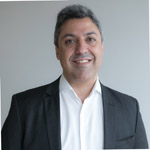 Daniel Buontempo
CCO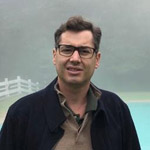 Paulo Ramenzoni
CFO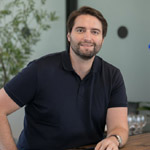 Lucas Thiede
CMO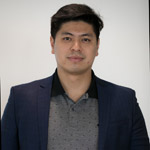 Henrique Mukai
Sales General Manager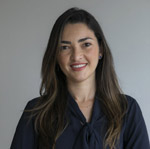 Lucelia Vegi
CHRO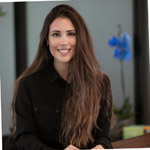 Nádia Lamounier
Executive Assistant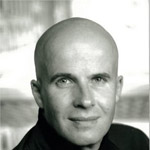 Herbet Sterchi
Director Operations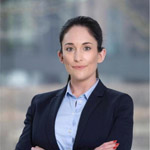 Sabrina Wollenschläger
Compliance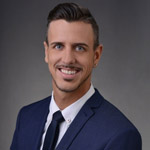 Christian Vogel
Accounting
Social media