Emirex (EMRX)

ICO

Emirex Token (EMRX) powers The Infrastructure for the New Digital Economy proudly brought to you by the Emirex Group. As the native token of the Emirex Ecosystem, EMRX has multiple use cases: listing fees for placement of tokenised assets, transactional fees from buy/sell transactions, custody and servicing fees, commission and partner incentive schemes, and others as the offering develops.

IMPORTANT: By investing in this business you agree to our Disclaimer. All information including our rating, is provided merely for informational purposes. CryptoTotem does not provide investment advice.
| | |
| --- | --- |
| Overview | Whitepaper |
Charts
24h
7d
14d
30d
60d
90d
180d
365d
Max
What is Emirex
Emirex Token (EMRX) has multiple use cases: listing fees for placement of tokenised assets, transactional fees from buy/sell transactions, custody and servicing fees, commission and partner incentive schemes, and others as the offering develops.
Over the last five years, Emirex Group has advised its clients on their digitalisation efforts. This work helped us identify a significant gap in the market and led to us creating BitMeEx, a digital assets exchanger in early 2018. Subsequently, we have been continuously refining our digital asset infrastructure, bringing together a range of offerings that cover different aspects of digital assets issuance, trading, management and custody.
We are set to deliver a full range of services that address the major requirements of the investors and issuers of the digital assets in the Middle Eastern region, as well as servicing the needs of the investors and issuers from Africa, Asia, and Europe that are looking to get exposure to the Middle Eastern wealth.
Each of the product offerings takes the user to the next level in adoption of digital assets.
Emirex Exchange
Emirex Wallet
Tokenisation Platform (STO Platform)
Advisory
Underwriting Fund
Wealth Management Services
Our Mission
We are here to build the infrastructure for the adoption and use of digital assets, that is easy to use, secure, compliant and localised for the local markets, focusing on the Middle East, interconnecting it with Africa, Asia and Europe.
Currently, if you want to participate in the cryptocurrency markets, you will require a certain level of technical skills to access digital assets or operate digital wallets. This is not good enough, so we have focused on making sure that Emirex Exchange can be used with confidence by a non-technical user. We want to give end users access to digital assets in a safe, simple and compliant way.
For issuers of digital assets, we want to make the cost of seeking investment far lower by removing the need to involve expensive intermediaries. We are providing an easy way to tokenise assets and access capital directly from end users. Tokenisation of assets will make investments fractional, accessible and more liquid.
We believe that our platform and operations will increase investment activity in the Middle East, connecting African, Asian and European markets. We believe that we will significantly enhance the region's sustainable development and positively impact the communities that we work with.
Details

Public sales: Jun 01, 2019 - Jul 30, 2019
Token supply: 500,000,000 EMRX
Total tokens for sale: 275,000,000 EMRX


Legal

Blockchain Platform: Ethereum
Registration country: Estonia
Registration year: 2019
Office address: 47, Peterburi tee, Lasnamäe linnaosa, Harju maakond, Tallinn, Estonia

Token info

Ticker: EMRX
Type: Utility-token
Token standard: ERC20
Token price in USD: 1 EMRX = 0.023 USD
Token distribution:
55% - ICO
15% - Team
13% - Private Sale
10% - Token Reset
7% - Long-Term
Funds allocation:
30% - IT and product development
30% - Sales and marketing
20% - Ecosystem development
10% - Other operations
10% - Stable reserves


Offices on the map
Emirex Roadmap
1
Jul '14–
Mar '18
Key partnerships established with investment funds, family offices in the Middle East and professional services advisors.
2
Apr '18
Digital assets exchange platform launched.
The digital assets platform licensed and regulated in EU as:
(i) virtual currency wallet service
(ii) services of exchanging virtual currency into a fiat currency
3
Dec '18
Launched a blockchain powered corporate bond project.
Continued process of technology and platform improvement to allow for blockchain powered corporate bonds to be issued for SMEs.
4
Apr '19
Launched a tokenisation platform for rare earth commodities.
Continued to improve platform and underlying technology to allow for tokenisation of commodities for asset owners.
5
Jul '19
Rebranded the group of companies into Emirex Group and closed a private sale of our platform native token EMRX.
6
Sep '19
Emirex professional trading platform exchange platform launch.
Go-to-market focus area: growth of user base in MENAT markets though incentives and reward programs, targeting a combined population of 450,000,000 people.
7
Nov '19
IEO support for approved projects that went through thorough due diligence.
The platform open for further IEO listings from Asian and African markets.
8
Dec '19
Launch an iOS and Android mobile versions to trade and transfer digital assets.
Expansion into Asian markets through obtaining a Financial Intermediary license from Hong Kong and/or Singapore.
9
Jan '20
Listing of EMRX coin on Tier 1 international digital assets exchanges.
10
Q3 '20
Emirex Wealth Management Services launched.
11
Q4 '20
Emirex Syndicate launch.
Launch of decentralised trading of digital assets.
Project team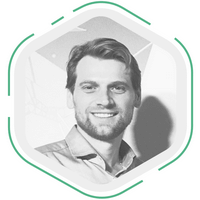 Grigory Rybalchenko
Business and Blockchain/AI Strategy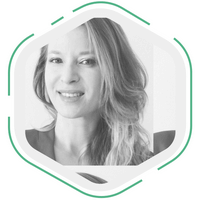 Irina Heaver
Legal, Tax and Regulatory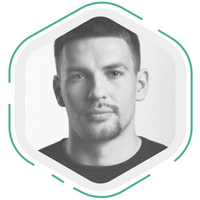 Vlas Morozov
Tokenomics and Market Making
Social media
MVP