HouseCoin (HSC) ICO

ICO

Verified

Past

Jan 15, 2019 – Apr 15, 2019

HouseCoin is a UK Real Estate Development Finance lender which specialises in loans which are backed by large scale UK Development Projects. All loans will be repaid using House Coins via Smart Contracts while using British Fiat Currency as a baseline of exchange.

By investing in this business you agree to our Disclaimer
HouseCoin (HSC) ICO ratings

| | |
| --- | --- |
| ICOrating.com | |
| Hype score | Low |
| Risk score | NA |
| Investment rating | NA |

| | |
| --- | --- |
| ICObench.com | 2.8 / 5 |
| ICOmarks.com | 4 / 10 |
| TrackICO.io | 4.3 / 5 |
| ICOholder.com | NA |

Claim admin rights for this project
Overview
| | |
| --- | --- |
| Project industry | Real Estate |
| Product type | Cryptocurrency |
| Founded | United Kingdom |
| Technical details | HouseCoins are standard ERC20 tokens on the Ethereum network and have a maximum supply of 100 million. The tokens have pre-scheduled release targets for the next 10 years. Please note that 50% of all tokens will be released at ICO while the remaining tokens will be released once a year from Reserve |
Whitepaper
What is HouseCoin
Mission Statement
The vision of House Coin is to become a market-leading lender in the United Kingdom (UK) real estate development sector leveraging Blockchain technology, which has unlimited potential for both growth and scale in the raising of finance for real estate developers, while maintaining the integrity and security of a decentralised platform.
The implementation of Blockchain technology into real estate development finance in the UK will both revolutionise and innovate the growth and success of this industry.
Problem
Real estate development in the UK, although lucrative, demands significant expertise, operations, management, and financial resources to successfully execute and deliver a profitable development project. There are both financial and non-financial risks involved which may only be successfully navigated by experienced and sophisticated developers, which makes this an exclusive investment strategy. Consequently, significant barriers to entry still exist in a lucrative market which offers strong financial returns.
Solution
House Coin simplifies UK real estate development as an investment strategy through tokenisation which allows participants to reap great rewards through strong utility use cases and a very limited supply in circulation.
House Coin will help developers move fast on development opportunities without the burden of constantly raising finance. All loan repayments will be made monthly in House Coins via Smart Contracts while using the British Fiat Currency as a base line for exchange. Unlike the burden of traditional real estate investment, purchasing House Coins gives participants both financial and geographical flexibility whilst achieving strong financial gains through real estate development in the UK.
Under the Howey Test, a transaction is a contribution contract if:
It is a contribution of funds
There is an expectation of profits from the contribution
The contribution of money is in a common enterprise
Any profit that comes from the efforts of a promoter or third party to determine whether certain transactions qualify as "contribution contracts."
House Coin is a payment Token used to pay for House Coin services. House Coins are not linked to real assets and do not grant their holders ownership of any share of the company or any dividends. As such, House Coins cannot be construed as securities and pass the Howey Test as:
House Coins are not to be purchased with expectation of profit on potential appreciation.
House Coins do not represent a common enterprise, as the House Coin platform is operational prior to offers on contributions.
House Coins shall be purchased by developers to repay loans, tenants to pay rent, and House Coin Limited to lock in Reserve.
House Coins do not represent a contribution contract with an expectation of profits from the entrepreneurial or managerial efforts of others.
House Coins are not intended for contribution or currency speculation and House Coin Limited reserves the right to refuse to sell House Coins to any purchaser that does not prove a bona fide intent of purchasing House Coins for their intended purpose.
All contribution decisions are made directly by the holder of House Coins, independent of other holders of House Coins, or the Management of House Coin Limited.
Details

Public sales: Jan 15, 2019 - Apr 15, 2019
Token supply: 100,000,000 HSC
Total tokens for sale: 30,000,000 HSC
Soft cap: 3,000 ETH
Hard cap: 30,000 ETH


Legal

Blockchain Platform: Ethereum
Country limitations: USA
Registration country: United Kingdom
Registration year: 2018
Office address: 24 Parkview Way, Epsom, KT19 8FF

Token info

Ticker: HSC
Type: Utility-token
Token standard: ERC20
Token price in USD: 1 HSC= 0.12212 USD
Token price in ETH: 1 HSC = 0.001 ETH
Accepted currencies: ETH
Token distribution:
50% Reserve
30% ICO
10% Team
8% Partnerships
2% Bounty

HouseCoin Roadmap
1
Q1 2019
50,000,000 HSC Released
2
Q2 2019
Mezzanine Development Finance
3
Q3 2019
Smart Contracts Launched
4
Q4 2019
Equity Development Investment
5
Q1 2020
5,000,000 HSC Released
6
Q2 2020
Real Estate Trading Investment
7
Q3 2020
HSC used for Repayment locked back in Reserve
8
Q4 2020
Sourcing Mobile Application Launched
9
Q1 2021
5,000,000 HSC Released
10
Q2, 2021
Rental Smart Contracts Launched
Project team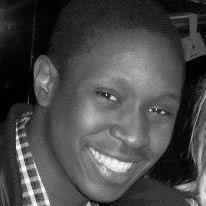 Don Ndiweni
CHIEF EXECUTIVE OFFICER AND CO-FOUNDER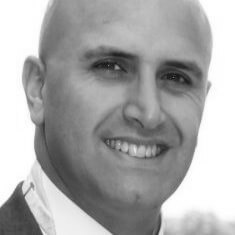 Taimour Baban
CHIEF FINANCIAL OFFICER AND CO-FOUNDER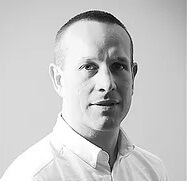 Daryl Thorpe
Chief Operations Officer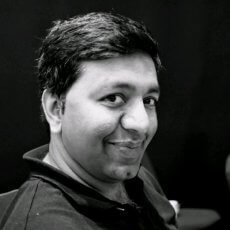 Ismail Malik
Chief Technology Officer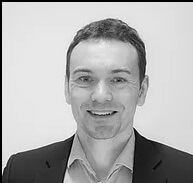 Thomas Lloyd-Jones
Real Estate Analyst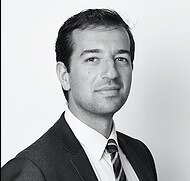 Theo Theodosiadis
Blockchain Analyst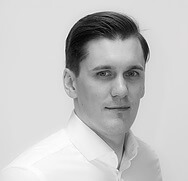 James Lloyd-James
Financial Analyst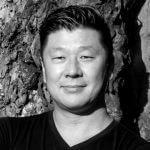 Dorjee Sun
Investor Relations
Advisors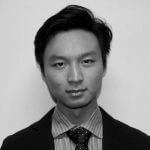 Taiyang Zhang
Blockchain Advisor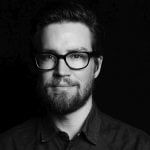 Lasse Clausen
FinTech Advisor
Social media
How To get a verified Project status
To pass the verification you need to place a our logo on the main page of your website and make an announcement of the listing in your social network accounts. Send us the email in reply with confirmation of the link placement.
Top-Rated ICO's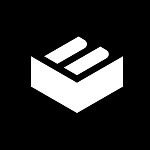 BRIKCOIN is using an innovative financial model to solve the affordable housing crisis in the UK, working with local government and financial institutions. In a ...
| | |
| --- | --- |
| Start ICO | Jun 01, 2019 |
| End ICO | Aug 31, 2019 |
| Received | Pending |
| Goal | Not Set |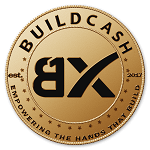 An integrated market place for the construction industry that will enable builders and craftsmen to: find work and projects, validate work completion, and facil ...
| | |
| --- | --- |
| Start ICO | Sep 12, 2018 |
| End ICO | Nov 28, 2019 |
| Received | Pending |
| Goal | $ 49,850,000 |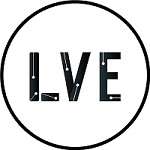 Levblockchain LVE vision facilitate\'s passionate people working on blockchain projects.Already invested properties to provide free offices,every tool for start ...
| | |
| --- | --- |
| Start ICO | Aug 01, 2019 |
| End ICO | Mar 26, 2020 |
| Received | Pending |
| Goal | 43,200 |