indieOn ICO

ICO

Ongoing

May 15, 2019 – Nov 15, 2019

The music currency: helping artists market, manage and monetize their creative content and rewarding audiences for their participation on the platform. NDI is the utility Token for use in the mobile and browser based indieOn App. Built on a consensus-based media platform, we incorporate a voting system which facilitates subscribed community members to vote on the music.

IMPORTANT: By investing in this business you agree to our Disclaimer. All information including our rating, is provided merely for informational purposes. CryptoTotem does not provide investment advice.
indieOn ICO ratings

| | |
| --- | --- |
| ICObench.com | 3 / 5 |
| ICOmarks.com | 4.7 / 10 |
| TrackICO.io | 3.9 / 5 |
| ICOholder.com | NA |

Claim admin rights for this project
Overview
| | |
| --- | --- |
| Project industry | Art & Music |
| Product type | Platform |
| Founded | United States |
Whitepaper
What is indieOn
Global economies, commerce, and financial transactions are going through a digital transformation phase supported by evolving technologies such as mobile computing, the internet, blockchain technology, and artificial intelligence. Credit card companies and established international banking structures that support much of the financial system for trade and are now being disrupted by new technologies and distributed systems. The new age of commerce demands a decentralized trustless system and the means to transfer value between participants.
Legal systems, agreements, contracts, and enforcement underpin current commercial arrangements. New technologies are emerging that automate much of this and shift the relationship from trusting centralized system bodies to trustless decentralized technology systems. It is our intention to provide a distributed, open platform for creative media artists to sell their productions in a hassle free manner without intermediary players.
This is the space indieOn will occupy for artists and businesses that create original creative content such as performing or visual media. Our focus is on a wide segment of individual and group based media creators, as well as small production houses. We define media as covering all types of creative content/work that can be streamed.
We are a digital Media Application Company, launching a distributed platform to enable frictionless trade. Using decentralized applications (Dapps) with Mobile and Web interface; we provide an easy to use interface for registering, uploading, previewing and editing creative content and media of all kinds. Our platform will lead the way for performing artists such as music and video. Other visual arts sector will also benefit in this next generation of online Media Shops where creative content can be uploaded, marketed and monetized by individual artists or groups. The same can then be purchased or rewarded (through a Virtual Tip Jar: VtJ) directly by end customers in exchange for Fiat or Crypto Currencies. We also enable the cross-selling of merchandise products from our artists and event ticket sales through the same platform. Ticket sales for all forms of performance media will create a marketing opportunity pre and post-performance revenue generation.
The overriding strategy for running our ITO is to put NDI into circulation as a currency access token for our smart contracts backed platform, indieOn App. The majority of the funds raised will be used for accelerating commercialization of the completed platform through marketing and future service enhancement activities.
The traditional media industry is heavily dependent on intermediaries at every step before the creative content of an Artist can be shared with the end consumer. This has imposed a tremendous disadvantage on Artists, relating to the speed of access to the end consumer and to the financial rewards which come from monetizing their creative content.
The proposed indieOn model is for a truly digital platform that allows for Media distribution that will remove the need for the current industry complex intermediaries and provide the following solutions:
Flexible Pricing and Revenue Optimization – indieOn proposes charging consumers based on usage as opposed to a fixed rate. Smart contracts based on algorithms will create transparency and dynamic pricing.
Blockchain enablement allows an artist to set their own price through smart contracts. In this way, indieOn will ensure specific Media gets great market traction, then the royalty rate or end-user pricing will automatically be adjusted.
Speedier payments and fewer intermediaries, yield greater revenue for musicians.
IndieOn rewards listeners who vote and promote a musician's work. Blockchain technology allows us to foster a generation of new media business models wherein consumers are rewarded with Tokens.
As Artists upload, they create a persistent identity on the distributed ledger to authenticate ownership.
indieOn provides a more intimate experience for listeners.
indieOn is currently researching Virtual Reality and Holographic audience experiences.
NDI Tokens support and grow the business value to benefit the entire user community.
Details

Pre-sales: Jul 26, 2018 - Oct 13, 2018
Public sales: May 15, 2019 - Nov 15, 2019
Token supply: 10,000,000,000 NDI
Soft cap: 250,000 USD
Hard cap: 20,000,000 USD


Legal

Blockchain Platform: Ethereum
Registration country: United States
Registration year: 2017
Office address: 212 East Marcy Street, Santa Fe, New Mexico

Token info

Ticker: NDI
Type: Utility-token
Token price in USD: 1NDI = 0.02 USD
Accepted currencies: ETH
Token distribution:
63% - Sold on open Market
25% - Partners
6% - R&D
4% - Advisors
2% - Bounty


Offices on the map
indieOn Roadmap
1
Q1 2018
Ideation
Concept building
Technology architecture building
2
Q2 2018
Build indieOn APP
Web & App Development
Blockchain Architecture
3
Q3 2018
Android and IOS Applications build with strategic partners
Legal compliance achieved for accredited investors in the US
4
Q4 2018
App Beta Launch
Android App beta version release
Partnership with Santa Fe Music Festival
State of New Mexico Film Office Partnership
Partnership with Mark Weber & NAMM
5
Q1 2019
Rewards program Merchandising & Marketing
6
Q2 2019
ICO
Content building
7
Q3 2019
Online store
ICO
Content building
8
Q4 2019
Accelerate Exchange Listing Partnerships
Project team

Nigel Rudlin
Founder & CEO

Sheryle Moon
CMO

Micah Hale
Managing Partner
Advisors

David (DJ) Alazzawi
Media Research Consultant
Social media
MVP
How To get a verified Project status
To pass the verification you need to place a our logo on the main page of your website and make an announcement of the listing in your social network accounts. Send us the email in reply with confirmation of the link placement.
Top-Rated Crypto Projects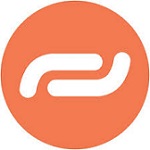 STO
Monart's ambition is to reinvent the $67 billion a year art market with an innovative art experiences and creative new business models based on the Blockchain i ...
| | |
| --- | --- |
| Start ICO | Oct 16, 2019 |
| End ICO | Dec 31, 2019 |
| Received | Pending |
| Goal | Not Set |



ICO
The art world is traditionally anything but transparent, and that's where ArtCoin, an investor-driven collective, creates real change for investors. Guiding use ...
| | |
| --- | --- |
| Start ICO | Sep 01, 2019 |
| End ICO | Nov 30, 2019 |
| Received | Pending |
| Goal | Not Set |