Learno (LRT)

Ongoing

Jun 07, 2020 – Aug 31, 2020

Learno aims to start an education sharing platform that runs on blockchain technology. Learno platform will also generate cryptocurrency when each user participates in any course. Users also earn cryptocurrencies if they view any video, comment, participate in a quiz, ask a question or answer one, and for each upvote.

IMPORTANT: By investing in this business you agree to our Disclaimer. All information including our rating, is provided merely for informational purposes. CryptoTotem does not provide investment advice.

Overview

| | |
| --- | --- |
| Project industry | Education |
| Product type | Service |
| Founded | Estonia |

Whitepaper

What is Learno

1. Versatility Learno factors in the level and type of interaction students have with their teachers, and this knowledge has helped us develop our platform. Our platform's versatility decides the type of online training and teaching that our users or students can do. Learno also uses polls and quizzes to exercise its users knowledge on the subject and keep them engaged all through the learning process. To give Learno users as many alternatives as possible, learno also provides various formats of learning content. The learno platform supports widely used formats such as PDF, Microsoft Word, Presentation, Audio, and video. However, these are only a few of the formats Learno uses.

2. Content Security Teachers put in a lot of effort to create their teaching content. This process also makes it part of who they are, their intellectual property. Because of this, teachers need to be concerned about the security of their content as information on the internet is accessible by everyone. This makes content security one of the most significant challenges for online and offline teachers. One way to protect the interest of these teachers and claim ownership is by controlling who gains access to the information and how this content is disseminated. Learno guarantees its teacher's security for its content. With up to date server security, advanced encryption types and other technologies are also used to keep teachers content safe online.

3. Measurement of teaching effectiveness Effective teaching can simply be defined as a set of activities that cultivates learning. Having in-depth knowledge is just not enough to be an effective teacher. In addition to having a deep understanding of the subject matter, a teacher also needs to be aware of the factors that affect the learning process, which might include how content is delivered, course-ware design, student engagement, and more.

4. Learno supports complex information with graphs and charts. Learning complex things can be challenging, and learners need an alternative approach to understanding what has been taught. To support the learning of advanced information, Learno uses graphs and charts to provide a visual and a simpler representation of such information. This method of learning makes it easier for learners to understand and recall this information.

5. Own VR BASE Social Integration Community After observing the social integration properties of VR in the gaming industry, Learno has figured that such an application can also be used in learning. Learno has developed its own VR based social integration communication to help its readers communicate easily. This community creates a safe room where thought and ideas can be shared. Learno readers will have VR based social rooms so that their users know that they aren't alone and get the feeling of being in school with coursemates and friends.

6. Live Video & Message Chat Learno platform creates an option for live video chat and messaging. This helps students communicate with other students and their teachers. This creates a classroom like an environment where students can communicate with teachers and other coursemates in real-time. This removes the difficulty of having to send questions via email or comment then having to wait days for a reply.

Details

Public sales: Jun 07, 2020 - Aug 31, 2020
Pre-sale token supply: 14,000,000 LRT
Token supply: 1,000,000,000 LRT


Legal

Blockchain Platform: Ethereum
Registration country: Estonia
Registration year: 2020


Token info

Ticker: LRT
Token standard: ERC20
Token price in USD: 1 LRT = 0.006 USD
Accepted currencies: ETH,BTC
Bonus program:
TIER 1 : 2,500 LRT min Bonus 15 %
TIER 2 : 4,500LRT min Bonus 20 %
TIER 3 : 10,000LRT min Bonus 30%
Token distribution:
Token Sales - 60%
Team - 26.3%
Company Reserve - 13.7%
Funds allocation:
Core Development - 60%
Marketing - 10%
Sales - 5%
Operation - 10%
Security and Audit - 10%
Legal - 5%


Learno Roadmap

1

5 FEB 2020

Project Idea and Project topic research

2

27 March 2020

Proving Concept can work

3

3 April 2020

Team Up the core members

4

12 April 2020

Office establishment

5

25 April 2020

White Paper preparation

6

15 May 2020

Launching White Paper

Social media

Claim admin rights for this project

Learno NEWS

Tweets by BitTorrent
How To get a verified Project status
To pass the verification you need to place a our logo on the main page of your website and make an announcement of the listing in your social network accounts. Send us the email in reply with confirmation of the link placement.
Top-Rated Crypto Projects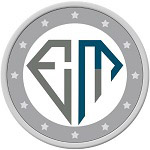 ICO
IEO
EduMetrix is an ecosystem which acts as a growth platform for all the people who are in the sector relating to the academic and educational reforms. At Edu Metr ...
| | |
| --- | --- |
| Start IEO | Jul 15, 2020 |
| End IEO | Jul 30, 2020 |
| Received | Pending |
| Goal | $ 10,000,000 |