Levblockchain LVE

ICO

Levblockchain LVE vision facilitate\'s passionate people working on blockchain projects.Already invested properties to provide free offices,every tool for startup teams of Blockchain projects.

IMPORTANT: By investing in this business you agree to our Disclaimer. All information including our rating, is provided merely for informational purposes. CryptoTotem does not provide investment advice.

Overview

| | |
| --- | --- |
| Project industry | Real Estate |
| Product type | Organization |
| Founded | Greece |

Whitepaper

What is Levblockchain LVE

Our vision

Our Organization Levblockchain LVE , will help many new, young, passionate people who are trying to work on new technology projects, blockchain projects and products. Many of Geek Developers abandoning because of the country's educational erroneous infrastructure and frozen economic growth.

Our organization Levblockchain LVE together with new developers located in Greece will help each other to develop real and future use of blockchain and adopting it by Projects made by real physical contribution, helping Greek territorial communities of developers and startups.

We hope to become regulated in Greece because there are no regulations about crypto and is not illegal, also government announced that tends to adopt blockchain in the future so we want to be the first formal start-up in Greece and become indexed security organization at Greek stock exchange, at this premature Exchange market.

New Developers Ecosystem & Community in Greece

Levblockchain LVE Ecosystem's purpose is to successfully create a community of new people and educate them if needed and provide free offices, internet , Hypercomputers and every tool for passionate teams of Blockchain Educators, Hardware technicians, Cloud Networking Technicians, Technology Market analysts, and new Developers - programmers, to grow and expand Levblockchain LVE DAO Ecosystem's projects and invest at other Blockchain based start-ups, this way we achieve helping each other for real and future use of blockchain adoption by Projects made by real physical contribution helping Greek Territorial communities of developers and startups.

Basic developer and technician expenses will be covered so they do not distract attention from education and projects.

Physical book and digital libraries for educational purposes of early-stage developers. Workspaces for every registered new developer or team.

Registration will take place by Ethereum wallet address of every new-comer at a custom registry smart contract holding ethereum addresses and the time for being working in hour workspace.

Our organization's interest of fostering an open and welcoming environment, we as contributors and maintainers pledge to make participation in our project and our community a harassment-free experience for everyone, regardless of age, body size, disability, ethnicity and expression, level of experience, education, socio-economic status, nationality, personal appearance, race, religion, or sexual gender identity and orientation.

Levblockchain LVE DAO Ecosystem Headquarters are Structured thusly :

lounge,

Bar,
Conference room,
Private offices,
Host rooms.
Will be used for:
Public speech,
Public project presentation,
Public project marketing,
Seminars – webinars,
Public events.
Looking to host our global blockchain community for a direct meet.

Details

Pre-sales: Mar 30, 2019 - Jul 20, 2019
Public sales: Aug 01, 2019 - Mar 26, 2020
Pre-sale token supply: 2,500,000 LVE
Token supply: 51,500,000 LVE
Total tokens for sale: 54,000,000 LVE
Soft cap: 16,000 ETH
Hard cap: 43,200 ETH


Legal

Blockchain Platform: Ethereum
Registration country: Greece
Registration year: 2018
Office address: Thessalonikis 9, Ag. Ioannis Rentis 182 33, Greece

Token info

Ticker: LVE
Type: Utility-token
Token standard: ERC20
Token price in ETH: 1 LVE = 0.0016 ETH
Accepted currencies: ETH
Bonus program:
Annual buyback 25% of total sold supply at 0.0032Eth price +10% interest every year for Holders.
Token distribution:
Bounty - 3%
private sale - 1,5%
ICO - 48,5%
Team(DAO) - 47%


Offices on the map

Levblockchain LVE Roadmap

1

Q2 2019

DAO deployment April.
PreICO deployment May.
Buyback deployment May.

2

Q3 2019

ICO deployment.
Αirdrop deployment June.

3

Q4 2019

1st DAO updates and voting.
Headquarters settling - reconstruction.
Starting operations in headquarter.
Listing on Major exchanges.

Project team

Arakelian Takvor

Investments,Financials,Technology, Founder Levblockchain LVE

Aram Lazian

Hardware Technician at Levblockchain LVE

Marinos Karamanian

Software Tester Levblockchain LVE

Stelios

Senior Graphic UI- UX Designer - Marketing Manager Levblockchain LVE

Dimitrios Mpaltas

Software Developer

Social media

Claim admin rights for this project

Levblockchain LVE NEWS

Tweets by BitTorrent
How To get a verified Project status
To pass the verification you need to place a our logo on the main page of your website and make an announcement of the listing in your social network accounts. Send us the email in reply with confirmation of the link placement.
Top-Rated Crypto Projects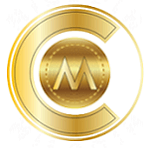 ICO
MilCoin Network is a visionary project poised to become a global leader in real estate acquisition, oceanfront resort development and operations, and enterta ...
| | |
| --- | --- |
| Start ICO | Mar 09, 2019 |
| End ICO | Sep 09, 2020 |
| Received | Pending |
| Goal | $ 30,000,000 |