FOHO Coin

FOHO allows sharing of real estate using blockchain. Participants use FOHO Coins to participate.

IMPORTANT: By investing in this business you agree to our Disclaimer. All information including our rating, is provided merely for informational purposes. CryptoTotem does not provide investment advice.

Overview

| | |
| --- | --- |
| Project industry | Real Estate |
| Product type | Ecosystem |
| Founded | India |

Whitepaper Onepager
What is FOHO Coin
FOHO Coin is the crypto-currency issued by FOHO Holdings which will serve a key role for anyone to participate in the FOHO ecosystem. Participating in some portion of the economy - for instance sponsoring a deal on FOHO Haus or organising a Club on FOHO Club - will necessarily require FOHO Coins - while buying a Real Estate fraction or joining a Club for instance, can be done both with the FOHO Coin or with Fiat currency or other crypto currencies.
Participation in the FOHO Haus marketplace is democratic and open to all FOHO Coin holders and governed by smart contracts on the blockchain with governance functions based on the number of tokens held by the token holder. Owning a fractional interest in a property does not entitle a FOHO Haus Member to any usage and the goals of all owners are aligned - they all would want the property to appreciate rapidly and to generate the best possible yield e.g. the same condominium from New York overlooking Central Park from the FOHO Club example, could be listed on FOHO Haus and a set of people that are only interested in Ownership* in the property and associated benefits like yield and capital appreciation would buy fractions on FOHO Haus.
A more common scenario would be of a Sponsor creating a deal on FOHO Haus and attracting fractional owners and then adding the same property on FOHO Club attracting fractional renters. By use of the FOHO ecosystem, property owners who will be deal Sponsors on FOHO Haus, property managers who will be Club Sponsors on FOHO Club, Fractional Real Estate Investors and Fractional Real Estate Renters can all participate in a seamless Real Estate sharing ecosystem.
Details

Public sales: Jul 27, 2021 - Aug 03, 2021
Token supply: 1,000,000,000 FOHO
Total tokens for sale: 85,000,000 FOHO
Soft cap: 15,000,000 FOHO
Hard cap: 100,000,000 FOHO


Legal

Blockchain Platform: Ethereum
Registration country: Canada
Registration year: 2019
Office address: 976 Kranti Nagar, Alto Porvorim, Goa, India 403521
130 Queens Quay East, Suite 601, Toronto, ON, M5A 0P6

Token info

Ticker: FOHO
Type: Utility-token
Token standard: ERC20
Token price in USD: I FOHO = 0.10 USDT
Accepted currencies: ETH, BTC, LTC, USDC, USDT, Dogecoin, and over 50 other currencies


Offices on the map
FOHO Coin Roadmap
1
July 2019
Tangentia Ventures launches FOHO in Goa, India with properties in prime holiday spots in India and Sri Lanka
2
October 2019
FOHO took stage in Vibrant Goa GES 2019, featured in Outlook India
3
January 2021
Tripvillas begins work on a new blockchain-based Members Club called Tripvillas Club
4
March 2021
FOHO and Tripvillas merge FOHO Club and Tripvillas Club to form FOHO Holdings.
5
August 2021
IEO Closes
Trading to Commence
6
October 2021
Launch of FOHO Club, FOHO Haus and the unified FOHO App for Token Holders
7
November 2021
Acceptance of FOHO Coin on other Partner Websites
8
December 2021
Additional Token Sales
Project team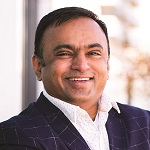 Vijay Thomas
Founder & Executive Director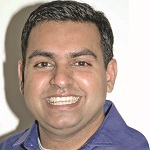 Roshan Dsilva
Founder & Executive Director
Advisors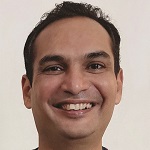 Chandan Kumar
Board Advisor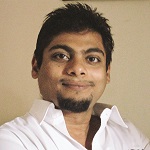 Jason Fernandes
Board Advisor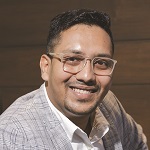 Floyd Tavares
Board Advisor
Social media