Libonomy (LBY)

ICO

IEO

Ongoing

Nov 30, 2020 – Feb 14, 2021

Ongoing IEO

Token sale: Nov 30, 2020 – Jan 29, 2021

Libonomy is a new blockchain with fully redesigned architecture and consensus engine to fix all the problems of earlier blockchain technologies and their consensus engines.

Dynamic updates that don't cause forks, self-governing, high speed, more honest reward system, better security, first truly interoperable blockchain and more factors that introduce a whole new type of blockchain scalability and solidifies Libonomy's future.
Fixing the problems enables us to create mass adoption solutions for government, health care, education, private companies as well as public that were previously impossible due to the technology limitations.

IMPORTANT: By investing in this business you agree to our Disclaimer. All information including our rating, is provided merely for informational purposes. CryptoTotem does not provide investment advice.
| | |
| --- | --- |
| Overview | Whitepaper |
What is Libonomy
We have defined a blockchain that directs the blockchain industry into a world of advancements and improved innovation. It moves the blockchain into a direction of scalability, interoperability, decentralized and a fair distribution of resources so that it can be compatible with the existing blockchain technology. The use-cases of our blockchain will expand depending on the industry that utilizes it. The most significant innovation provided is the Artificial Intelligence that is based on the core of the protocol and the unique pooling system. Our blockchain and its cryptocurrency will empower billions of people and ensure an easy global payment for everyone. We have given a document keeping in mind the nature of users, economic incentives and the process of interaction with the system.
Details

Pre-sales: Nov 22, 2020 - Nov 29, 2020
Public sales: Nov 30, 2020 - Feb 14, 2021
IEO (Latoken Launchpad): Nov 30, 2020 - Jan 29, 2021
IEO (Bitforex Launchpad): Dec 28, 2020 - Jan 08, 2021
IEO (p2pb2b Launchpad): Dec 29, 2020 - Jan 28, 2021
Token supply: 70,000,000 LBY
Total tokens for sale: 45,500,000 LBY


Legal

Blockchain Platform: Libonomy
Registration country: United Kingdom
Registration year: 2019
Office address: 483 Green Lanes, N13 4BS | London, United Kingdom

Token info

Ticker: LBY
Type: Cryptocurrency
Token standard: Libonomy
Token price in USD: 1 LBY = 4.5 USDT
Accepted currencies: USD, USDT, BTC, ETH


Offices on the map
Libonomy Roadmap
1
Phase 1 – Test net
Base principles of the decentralized network developed and refined.
Public P2P Network
AI-core decentralized
Multi-pool consensus
Blockchain interaction channel
2
Phase 2 – Mainnet v1.0
The transition from testnet to mainnet will continuously be improved.
Foundations of the mainnet
Primary asset – Libocoin
SDK based principles
3
Phase 3 – Mainnet v2.0
Foundation has been established, now more features are added to enrich use cases.
LBY public offering
Virtual Machine
Smart Contracts
Light Node
File storage and one-click smart contracts
Multi-currency wallet
4
Phase 4 – Mainnet Final
The network is starting to mature; more utility is added. Aphelion will go through the first reboot showcasing no interruptions and dynamic upgrade.
Aphelion reboot
Interoperable DEX
Interoperable smart contracts
Private + Public
Blockchain auction
Project team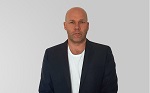 Richard Haverinen
Founder & CEO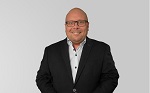 Fredrik Johansson
Founder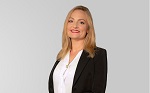 Therese Johansson
Founder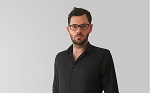 Janis Aperjots
Operations Manager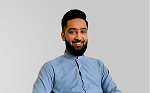 Sarmad Khan
Technical Manager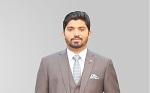 Muhammad Omaid
Technical Coordinator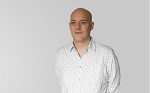 Antony Groves
Public Relations Manager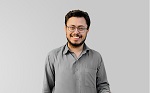 Hamad Rehman
General Manager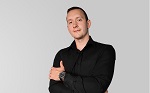 Martins Medinieks
Support Manager
Advisors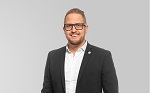 Hakan Backman
Senior Advisor
Social media
MVP