Perion (PERC)

Perion's mission is to create and distribute opportunity by harnessing the untapped potential of the Web3.0 gaming community and positioning them as the economic champions of tomorrow.

IDO event details read here

IMPORTANT: By investing in this business you agree to our Disclaimer. All information including our rating, is provided merely for informational purposes. CryptoTotem does not provide investment advice.
| | |
| --- | --- |
| Overview | Whitepaper |
What is Perion
Perion is a decentralised autonomous organisation (DAO) that purchases, leases and manages NFT assets, for use in play-to-earn economies. We engage gamers as independent contractors, allowing them to leverage their skillsets to earn exceptional remuneration. We are built upon a community of globally ranked gamers, skilled developers and finance professionals.
Perion connects the best gamers in the field with a rapid turnover tech pipeline and training programs that continue to foster the highest achieving player-base in the play-to-earn ecosystem.
In leveraging its collective strengths in metagame analysis and resource allocation, Perion will seek out supernormal returns and create ideal scenarios for our vast network of dedicated members to participate in the play-to-earn ecosystem.
In championing our players we drive brand recognition, creating a network effect that positions Perion as the foremost representative of the competitive play-to-earn gaming community.
Details

Public sales: Jan 22, 2022 - Jan 22, 2022
Token supply: 100,000,000 PERC
Total tokens for sale: 4,000,000 PERC
Raised: 8,600,000 USD


Legal

Registration year: 2021


Token info

Ticker: PERC
Token price in USD: 1 PERC = 4.8 USD
Accepted currencies: USDC
Token distribution:
Founders - 18%
Private rounds - 24.33%
Advisors - 3.5%
Community / Partners - 39.17%
Treasury - 15%

Perion Roadmap
1
31 December 2021
On December 31st (New Year's Eve 2021), we will open the IDO whitelist through our Discord.
2
21 January 2022
PERC token IDO event: your opportunity to own a piece of Perion's future through the Perion Credits (PERC) DAO governance token. The IDO event will only be available to whitelisted addresses, so make sure you've signed up. The IDO event will allow for commitments over a 7 day period, beginning January 21st, followed by a 24 hour last look period. The event will take place on https://perion.gg/.
For more details about the IDO event, see the Medium launch piece.
3
Early 2022
PERCS launch on DEX and CEX platforms.
Perion continues to invest in seed round, Series-A and early-stage NFT gaming projects.
As new P2E games become available - we deploy high-rank Perion gamers in collaboration with our analytics team - and begin to build reports on strategy and opportunity throughout the P2E universe.
As opportunities are pinpointed, we rapidly deploy assets and individuals into high ROI areas of in-game economies.
Perion's season rewards NFTs are launched, granting high achieving Perion players access to exclusive Perion merch and items.
Continue to expand into P2E titles to gain and maintain our advantage.
4
Mid-Late 2022
Continued scaling into promising NFT gaming titles.
Launch of Perion NFTs in preparation for GameDAO rewards platform.
We begin building our in-game presence within platforms such as the Sandbox, creating a sense of omnipresence within the NFT gaming ecosystem.
Partnering with early-stage games, we seek to sponsor in-game locations such as items, race tracks and areas to establish our sustainable deployments and overall presence.
On the back of our successes as a gaming team, we begin building towards the world of competitive esports as it develops within the NFT gaming space. We create merchandise, host gaming events and pitch competitive teams to esports events.
5
2023 and Beyond
Work begins on the GameDAO, allowing Perion to distribute rewards through a gamified reward mechanism.
To make the DAO equal and open to all participants, we will bring the DAO HQ system online and include all details as outlined in our whitepaper's play-to-earn pool section.
As economies surrounding the P2E space become more established, the need for financial instruments and methods of risk-transference for these economies will develop. Partnering with leaders in the DeFi space, we will seek to create:
OTC portals
Index futures & hedging instruments
Project team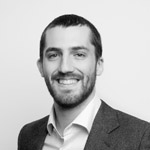 Amos Whitewolf

Mitch Penman-Allen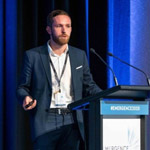 Jan Hartmann
Advisors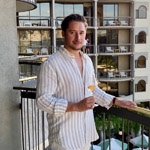 Daniel Maegaard
NFT pioneer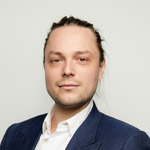 Rupert Hackett
Co-founder: Caleb & Brown

Chris Laurent
Co-Founder: Zedrun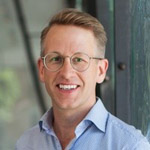 Henrik Andersson
CIO: Apollo capital

Joshua Green
CIO: Orthogonal trading
Social media