Qcity ICO

ICO

Past

Dec 24, 2018 – Feb 28, 2019

Qcity is a cryptocurrency for market distribution with proven reliability that will implement a business platform using the patented secure hybrid consensus algorithm main net.

By investing in this business you agree to our Disclaimer
Qcity ICO ratings

| | |
| --- | --- |
| ICObench.com | 3 / 5 |
| ICOmarks.com | 5.8 / 10 |
| TrackICO.io | 3.9 / 5 |
| ICOholder.com | 3 / 5 |

Claim admin rights for this project
Overview
| | |
| --- | --- |
| Project industry | Business Services & Consulting |
| Product type | Service |
| Founded | Korea, Republic of |
| Technical details | Qcity main-net and related services were developed in November 2017. The reliability of the block and network has been reviewed by operating the main-net stably for more than one year. The development team proposed a new algorithm called Proof of Online (PoO), which added a process of verifying that the block was created online as a precaution against BWA(Block Withholding Attack), a kind of 51% attack. PoO was registered by the Korean Intellectual Property Office. Qcity has applied PoS+PoW+PoO the consensus algorithm to compensate for the disadvantages of the single method PoW. |
Whitepaper
What is Qcity
Qcity is a project that was directly planned by Qnapse, a company specializing in the development of block chain services made up of fin-tech experts such as point & pay, settlement, and security engineers. Within the Q-platform operated as a private block chain, it forms a collaborative community without intermediaries. Using smart contracts, it is possible to fund and operate mutual loans between p2p-type merchants and share infrastructure, manpower and materials. The Q-platform\'s member-stores become each node, able to participate directly in the platform operating and making decisions for mutual benefit receiving various services such as joint purchase or contract, and generate profits. Q-Platform will provide various services that were originally outsourced. Members will be able to share and find such services within the platform that can be sourced and delivered to the members of Q-city. Qcity main-net and related services were developed in November 2017.
The reliability of the block and network has been reviewed by operating the main-net stably for more than one year. The development team proposed a new algorithm called Proof of Online (PoO), which added a process of verifying that the block was created online as a precaution against BWA(Block Withholding Attack), a kind of 51% attack. PoO was registered by the Korean Intellectual Property Office. Qcity has applied PoS+PoW+PoO the consensus algorithm to compensate for the disadvantages of the single method PoW.  
Value to pursue
In order to achieve a smooth commercial distribution, a blockchain-based infrastructure system for distribution with the purpose of cryptocurrency is required. Qcoin pursues the value of Qcity as an easy, fast, and inexpensive method to distribute a lot of cryptocurrency on the market, and through continuous research and development, "improve the quality of life for many people!".
Cryptocurrency Distribution
Definition
Cryptocurrency distribution means that the current cryptocurrencies cannot be circulated smoothly out of the market, and they tend to have an investment property depending on the price fluctuation like stock market stocks. Therefore, it is one of the core essence of cryptocurrency and aiming to achieve the purpose of distribution, lowering or eliminating obstacles and promoting smooth circulation of the cryptocurrency.
It is the area that makes platform or ecosystem through development of related infrastructure system.
Direction
After studying various methods to solve two core problems of the price fluctuation that impedes the circulation of the cryptocurrency and the delay of payment confirmation. For this purpose, we develop two kinds of cryptograms which are complementary linked to Qcity and Qcoin. Such as Qcity been traded on the exchange and Qcoin distributed on the market. The activation of Qcoin within the Q-platform increased the demand of Qcity, by using Qcity as a parameter for the global use of Qcoin, we overcome the disadvantages of Qcoin's localization tendency
Firstly, Qcity is a cryptocurrency that is traded on the exchange like existing cryptocurrency, and Qcoin solves the problem of price volatility and the delay of payment time by maintaining a fixed value of 1:1 with each local currency. Qcity is a utility cryptocurrency that built on the Q-platform as a blockchain-based business platform, and is used within the Q-platform to create separate trading vehicle called Qcoin. At the Q-platform, merchants will deposit Qcity into the deductible fund under the autonomous protocol and deposit transaction service fee will be paid by Qcity.
Infrastructure Systems
Generally, trading cryptocurrency is active on the coin exchange, but it is not common to trade the cryptocurrency with general public who are unfamiliar with the concept and retailers do not accept the cryptocurrency as a form of payment, There is a need for a relevant infrastructure system, such as an easy-to-use interface payment system that allows retailers and customers to naturally deal in cryptocurrency. In addition, if a cryptocurrency has a specific purpose, a related infrastructure system based on a blockchain must be in place, Qnapse team constructs the following infrastructure system through this project.
Details

Pre-sales: Mar 11, 2018 - Mar 31, 2018
Public sales: Dec 24, 2018 - Feb 28, 2019
Token supply: 66,000,000 QCTN
Soft cap: 300,000 USD
Hard cap: 3,000,000 USD


Legal

Blockchain Platform: Ethereum
Registration country: Korea, Republic of
Registration year: 2018
Office address: #1911 298, Beotkkot-ro, Geumcheon-gu, Seoul, Republic of Korea

Token info

Ticker: QCTN
Type: Utility-token
Token standard: ERC20
Token price in USD: 1 QCTN = 0.045 USD
Accepted currencies: ETH, QASH, BCH, BTC
Bonus program:
pre-sale 1 - 30% bonus
pre-sale 2 - 20% bonus
1st week main sale - 5% bonus
Token distribution:
22% - Mining
44.5% - ICO
20% - Innovation Research
9% - Team reward
4.5% - Spare
Funds allocation:
40% - Development cost
33% - Marketing cost
17% - Operating cost
10% - Reserve cost

Qcity Roadmap
1
10.01.2017
BM patent Article No. 10-2017-0135741
2
11.12.2017
Qcity Genesis Block Created
3
11.30.2017
Qcity Development Core, wallet, Explorer, Mining pool
4
08.31.2018
Qcoin main-net development
5
09.01.2018
Q-platform development Kick-off
6
11.01.2018
Qcity changed the consensus algorithm(PoS&PoO&PoW)
7
11.19.2018
patent Registered with the Korean Intellectual Property Office(PoO)
8
06.01.2019
Q-Pay Development Instant Daily Card Sale Payment
9
12.01.2019
Q-s2s Development P2P loan between Q-shops without intermediaries
Project team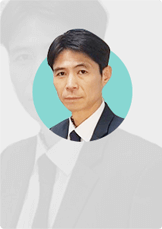 Young-Gun You
CEO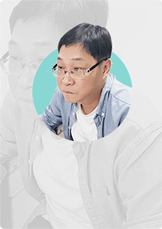 Ji-Han Kim
Core Development Team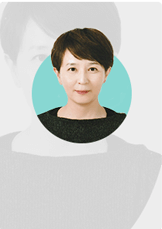 Young-Eun Kim
Infrastructure System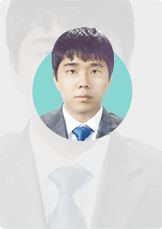 Seok-Ju Seol
Front-end Development Team
Jung-Yeon Park
Back-end Development Team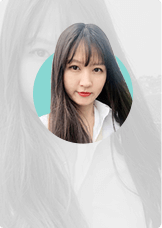 Da-Hye Gil
UX Development Team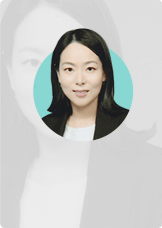 Yul-Hee Kim
Planning team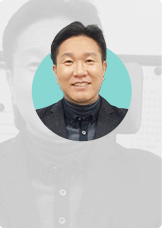 Sang-Ho Lee
Marketing Team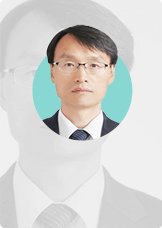 Hee-Je Cho
Accounting Team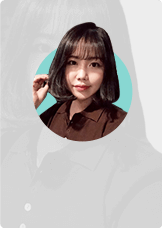 Jeong-Ah Lee
Promotional team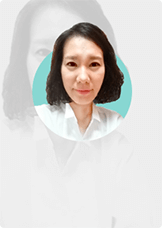 Mi-Hee Lee
Accounting Team
Advisors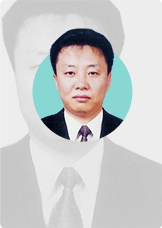 Jong-Wook Yoon
Doctor of Business/Administration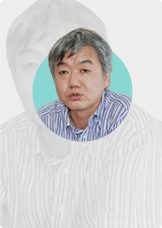 Gyu-Hwan Lee
Architect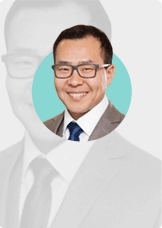 Peter Kim
Financial analyst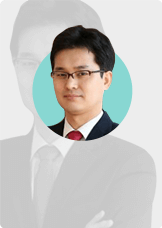 In-Koo Jang
Patent Attorney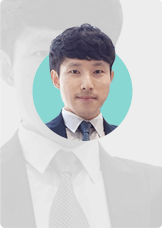 Tae-Young Lee
Robot Developer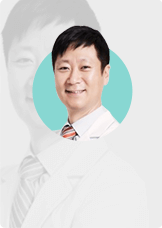 Deok-Soo Kim
Doctor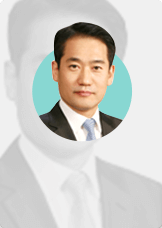 Chan-Won Cho
ceo of investment company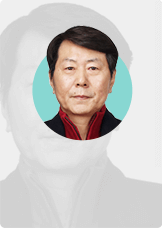 Yoon-Young Sung
Tax accountant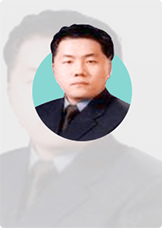 Young-Han Lee
Doctor of Computer Science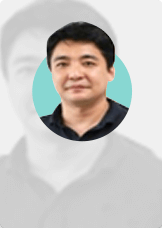 Jin-Dong Back
Entertainment General PD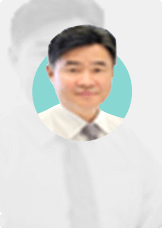 Sung-Jung Kim
Consulting CEO
Social media
MVP
How To get a verified Project status
To pass the verification you need to place a our logo on the main page of your website and make an announcement of the listing in your social network accounts. Send us the email in reply with confirmation of the link placement.
Top-Rated ICO's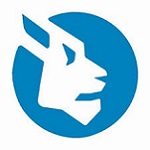 ICO
iOWN is a Blockchain-based Investment Platform launched to bridge the gaps between Investors and Businesses seeking funding. iOWN Platform is a marketplace wher ...
| | |
| --- | --- |
| Start ICO | Jun 27, 2019 |
| End ICO | Sep 24, 2019 |
| Received | Pending |
| Goal | Not Set |


ICO
Letsfair is a platform developed under a Blockchain, that intends to facilitate the performance of various types of enterprises, providing digital infrastructur ...
| | |
| --- | --- |
| Start ICO | Jan 24, 2018 |
| End ICO | Jan 24, 2023 |
| Received | Pending |
| Goal | Not Set |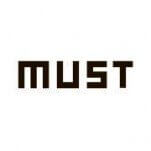 ICO
MUST is a decentralized system of available financing for small and medium business.
| | |
| --- | --- |
| Start ICO | Nov 01, 2018 |
| End ICO | Dec 31, 2019 |
| Received | Pending |
| Goal | $ 14,000,000 (fiat) |