TeleCoin X (TELEX)

TELE is a decentralized privacy network, utilizing PoW and PoS protocols with master node capabilities. A hybrid blockchain built from innovations from privacy networks like Dash and PIVX, focused on private and secure transactions and interaction. Some of the features you will find in the TELE wallet include Payment Obfuscation, SwiftTX transactions, In-Built Block Explorer, Rewards from Staking or running a master node and more.

IMPORTANT: By investing in this business you agree to our Disclaimer. All information including our rating, is provided merely for informational purposes. CryptoTotem does not provide investment advice.
| | |
| --- | --- |
| Overview | Whitepaper |
What is TeleCoin X
To cement our contribution to this new wave of innovation we have focused on:Network Efficiency, Simplicity, Privacy and End User Experience.
To deliver on our goals we have developed an advanced cryptocurrency with MasterNode capability that facilitate SwiftTX (Zero confirmation transactions) and Obfuscation (CoinMixing Technology). TeleCoin also incorporates a decentralized blockchain voting system to ensure updates to the MasterNode are made via broad consensus. Governance by those who are most heavily invested in our blockchain network is a key tool in advancing our main chain to core needs of our most loyal following. TeleCoin is a cutting-edge cryptocurrency, with many features not available in most other digital tokens. As a blockchain software company we invest and develop decentralized protocols that affect a variety of sectors.
Our token has been developed to give an alternative vehicle for global exchange and settlements in a high output digital environment using decentralized blockchain technology.
To ensure that TeleCoin does not become a neglected token and reaches its maturity in the free market, we will bring stability to our project by developing an innovative and powerful marketing tool:
TeleCoin Trend-Setter Platform
Why we believe our innovative tool is needed
The marketing industry is in need of an organic digital reward system that incentivizes their most loyal users and customer base to promote their brand, campaigns, services, products and content.
Social profiles in the modern world are extremely powerful and far reaching. By infusing an organic referral system with social and media platforms, organisations and individuals can give directly to the users who help to establish new trends on their behalf.
We believe that this model cuts through the inefficiencies found with traditional marketing organisations. The TeleCoin Trend-Setter Platform is designed to create innovative marketing campaigns that will ultimately have a bigger impact on your business or ideals, as the incentives are decentralized and rewarded to your most loyal subscribers instead of going to one centralized entity.
By using our TeleCoin Trend-Setter Platform, our organic affiliate reward system doesn't rely on a centralized entity to reach your demographic with your message, but instead incentivizes your demographic to spread your message.
How Trend-Setter Works
Step 1
Create a campaign to target your latest release of your new products, services or trials with the intended action you require and on which platform you wish to trend on.
Or
Create a custom campaign through our pairing technology for the intended action/goal required (micro-transaction/achievement) within your own product or service life cycle.
Step 2
Assign a TeleCoin budget for your campaign and go live.
Step 3
Reward users with TeleCoin for being a Trend-Setter and undertaking your required action
Who would use the Trend-Setter Platform?
The Trend-Setter platform is a micro-transaction affiliate network reward platform targeted for businesses and individuals that utilizes TeleCoin as the incentive for organic referrals.
Targeted campaigns for:
Games (milestone achievements, purchases)
Subscriptions (new and referrals)
Trials (online services, products)
Questionnaires
Downloads (Games, Demos, Software)
Content (news, posts, blogs)
Micro-transactions
Internet Deals
YouTube (likes and views)
Facebook (share and like)
Twitter (retweets, likes and follow)
Sectors we are looking to affect:
Gaming
Advertising and Marketing
Retail
Betting
Social Media
Digital Content
Details

Pre-sales: Jan 28, 2019 - Feb 28, 2019
Public sales: Apr 28, 2019 - May 28, 2019
Token supply: 15,500,000 TELEX
Total tokens for sale: 12,000,000 TELEX
Hard cap: 15,960,000 USD


Legal

Blockchain Platform: Ethereum
Country limitations: USA, Algeria, Bangladesh, Bolivia, China, Ecuador, Macedonia, Morocco, Pakistan, Nepal
Registration country: United Kingdom
Registration year: 2019


Token info

Ticker: TELEX
Type: Security
Token standard: ERC-777
Token price in USD: 1 TELEX = 1.33 USD
Accepted currencies: USDT, BTC, ETH
Token distribution:
80% - Public Sale
5% - Bounty & Community
10% - Company & Market Making Pool
5% - Team & Developer Incentives

TeleCoin X Roadmap
1
Token Goals
New Software Wallet
Launch IEO in Q2 via TELEX ERC777 Token
Completion of TELE Main net and deployment
Adoption onto Multiple Exchanges
Added to CoinMarketCap
2
2019 Project Road Map & IEO 12 mth Road Map
Token and Blockchain Development
IEO
Token Adoption (Listed on Crypto Exchanges)
Product Development
Trend-Setter Platform Deployment
Tele-Fone Prototype release
TELE Silk wallet dev.
3
July/August 2019
Launch of IEO – TELEX ERC777 Token
4
September 2019
Completion of IEO Listing and adoption of TELEX token, Add to Core Team
5
October 2019
Completion of TELE Main Network Development/penetration testing, Listing on Multiple Exchanges, Phase one TeleFone Android OS Development
6
November 2019
Setup of Euro HQ, Start initial development of Trend-Setter & IOS/Android App
7
December 2019
Start first phase of development of Tele-Fone & App, Locate Asia Satellite Offices
8
January 2020
Setup of Satellite Office, Euro Marketing Campaign
9
February 2020
Start testing phase on IOS/Android App, Phase two development of TeleFone Further adoption on Exchanges
10
March 2020
Australia and US marketing Campaign & Release update on TELE wallet
11
April 2020
Release TELE App for IOS & Android, Test Runs on Interaction Network
12
May 2020
Final test phase on Tele-Communication Network
13
June 2020
Marketing campaign and demo of Tele-Fone Prototype and App
Project team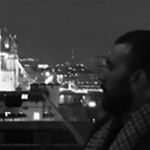 Michael Alexander
Project Lead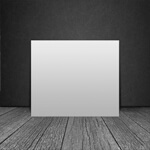 MAMMIX
TeleCoin wallet developer and TELE MN Dev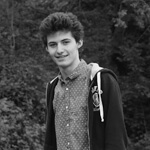 Perry Newman
Web Developer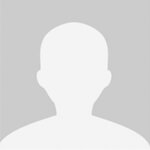 Stellios
Web & Graphic Designer
Davorin Bebek
Community Manager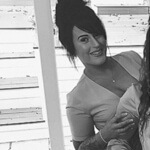 Jodie Handley
Operations Manager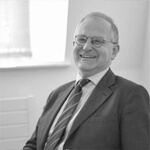 Dr. Julian Critchlow
Non Executive Board Member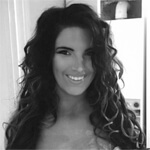 Arianne Elise King
Non Executive Board Member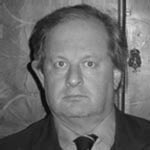 Arthur j Cory
Non Executive Board Member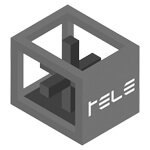 Oliver Uter
Community Moderator
Social media