vEmpire DDAO (VEMP)

vEmpire is entirely focused on the true decentralisation of Decentralised Autonomous Organisations.

The project is dedicated to fighting back against so-called decentralised projects that have somewhat become centralised. Projects like vEmpire are required to ensure that the market continues to remain decentralised as it develops

IMPORTANT: By investing in this business you agree to ourDisclaimer. All information including our rating, is provided merely for informational purposes. CryptoTotem does not provide investment advice.
Overview

| | |
| --- | --- |
| Project industry | Other |
| Product type | DApp |
| Founded | United Kingdom |

Whitepaper Onepager
What is vEmpire DDAO
The Empire's goal is to highlight centralisation in supposedly decentralised projects, & bring power back to the communities where their founders, contributors and whales have and will not, relinquish control.
The Empire serves to invade and remind these projects that stakeholders share equal value to token owners. Moreover, decentralisations lack of regulation can, and has, shown to lead to monopolies when unchallenged by the community. This is especially prevalent where voting rights, coins, and/or NFTs are centred around a small percentage of high token wallets.
The vEmpire DDAO distributes value generated by a basket of pools and LP services to stakeholders. The DDAO functions as a cooperative, whereby stakeholders earn vEmpire's token (VEMP) for providing collateral and, via a staking mechanism, receive a share of the fee revenues generated by supported DeFi services, pools, NFTs and any fees generated from the DDAOs contributions on the platform or in any metaverse.
Details

IDO (Unicrypt Launchpad): Aug 31, 2021 - Sep 01, 2021
IEO (Mexc Launchpad): Sep 01, 2021 - Sep 01, 2021
Token supply: 810,720,000 VEMP
Total tokens for sale: 149,278,000 VEMP
Soft cap: 1,170,000 USD


Legal

Registration year: 2021


Token info

Ticker: VEMP
Token price in USD: 1 VEMP = 0.026 USD

vEmpire DDAO Roadmap
1
Q4 2021
Fully Functioning Staking Platform
NFT Game
2
Q1 2022
Cross Chain Functionality
Top 3 Trading Card Series on Opensea
3
Q2 2022
Multiple Tier 1
Exchange Listings
4
Q3 2022
Top NFT Trading Card Series on Opensea
5
Q4 2022
$VEMP 1 Billion Market Cap
Project team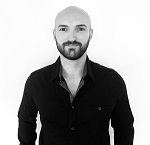 Dominic Ryder
Chief Executive Officer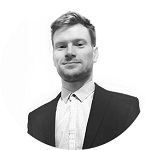 Mike Ryder
Chief Operating Officer
Advisors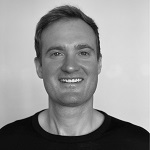 Warren Rogers
Social media