Venoty ICO

Past ICO

Apr 05, 2019 – May 05, 2019

The Venoty ecosystem is built to combine the application for child development through creativity with the marketplace, which has a great variety of books and audio content.

By investing in this ICO you agree to our Disclaimer
Venoty ICO ratings

| | |
| --- | --- |
| ICOrating.com | |
| Hype score | Low |
| Risk score | NA |
| Investment rating | NA |

| | |
| --- | --- |
| ICObench.com | 4.4 / 5 |
| ICOmarks.com | 9 / 10 |
| TrackICO.io | 4.8 / 5 |
| ICOholder.com | NA |

Claim admin rights for this project
Overview
Whitepaper
Features
Venoty is a digital currency that enables instant payments to anyone, anywhere in the world and uses peer-to-peer technology to operate with no central authority.
The Venoty platform was customized in accordance with the needs of the child, with its own content, and it was created by educational and IT specialists. Venoty will become, in time, the perfect tool to guide the child into his or her own personal development process.
Venoty is designed for responsible parents who want to educate their children in a creative way and provide them with correct, balanced and well-structured information according to their needs from birth (or even earlier) until teenage years.
Venoty offers you the first personalized platform for child's needs, created by education, psychology and IT specialists based on blockchain technology.
Why Personalized?
Because each congenial stage of a children's development needs to be carefully structured.We must take into account the child's ability to understand some information so that the learning process is as easy as possible.
By structuring the information we provide the resources they need for a correct development but through an "organized disorder", from rhyme to riddles, fools sounds to phoniatric exercises, mathematical activities and interactive verbal activities we will inspire and develop the creative mind.
Creative imagination and imaginative play in small children deal with how they respond to dance, stories, music, role play and art.
So we have thought to offer a platform which links all the information together in one place embracing development processes in all geographic areas of the globe.
When something exceeds your ability to understand it becomes something magical, so this is VENOTY.
Venoty coin is a digital currency that enables instant payments to anyone, anywhere in the world and use peer-to-peer technology to operate with no central authority.
Venoty was launched using the scrypt algorithm which we have assessed to be the most suitable algorithm currently available that aligns with our goals. It stands out due to the fact that its more energy efficient compared to other algorithms.
Scrypt allows almost anyone with a CPU/GPU the ability to mine Venoty, the algorithm is ASIC resistant and is using Dark Gravity Wave V3. Dark Gravity Wave (DGW) is an open source difficulty-adjusting algorithm for Bitcoin-based cryptocurrencies.
Evan Duffield authored DGW as a response to a time-warp exploit found in Kimoto's Gravity Well. DGW is similar to Kimoto Gravity Well, adjusting the difficulty levels every block (instead of every 2016 blocks like Bitcoin) by using statistical data of the last blocks found. This allows block issuing times to remain consistent despite high fluctuations in hashpower, however, it doesn't suffer from the time-warp exploit.
Version 3.0 was implemented on May 14 of 2014 to further improve difficulty re-targeting with smoother transitions. It also fixes issues with various architectures that had different levels of floating-point accuracy through the use of integers.
Details

Pre-sale token supply: 4,000,000 VNTY
Token supply: 8,000,000 VNTY
Total tokens for sale: 8,000,000 VNTY
Soft cap: 1,000,000 EUR
Hard cap: 3,000,000 EUR


Legal

Blockchain Platform: Scrypt
Registration country: Romania
Registration year: 2017


Token info

Ticker: VNTY
Token price in USD: 1 VNTY= 0.51 USD
Token price in EUR: 1 VNTY = 0.45 EUR
Accepted currencies: BTC, BCH, LTC, Dash, ETH
Token distribution:
80% - Coin Sale ( From Premine)
10% - Bounty Campain ( From Premine)
10% - Exchange Markets ( From Premine)

Venoty ICO Roadmap
1
Q2 2017
Based on our experience with crypto world, mining, exchanging and working with different projects on blockchain, we start developing the idea of a new coin based on scrypt algorithm, witch aims at supporting a platform for child's development stages. This is the origin of Venoty platform idea. We create the infrastructure to sustain blockchain Venoty platform.
2
Q4 2017
Development of the concept and business plan. Engaging with advisors and preparing financial, marketing and social research study.
3
Q2 2018
We start developing the Venoty coin including wallets for linux, windows and macos, pool software, block explorer, paper wallet and begin stress testing.
4
Q1 2019
We are launching pre-bounty campaign and releasing Venoty white paper. Launching Venoty ICO campaign.The coins will be delivered to the owners at the end of the ICO campaign to prevent mining before the official release
5
Q2 2019
Releasing the main website, Venoty coin with block explorer,wallets and official pool. Beginning coin distribution. Preparing to open discussion for exchange market and payment gateway.
6
Q3 2019
Continue developing the Venoty platform and market. Secure the Venoty network by encouraging users to mine and establish their wallets. Upgrade and maintain Venoty core. Develop and release wallets for web and mobile. Continually improve functionality and increase hardware.
7
Q1 2020
Releasing the Venoty platform and market in closed beta version, and opening registration for 2000 users for testing and debugging. Follow us on telegram channel for upcoming registration for close beta.
8
Q4 2020
Final release for Venoty platform and market.
9
FUTURE
We hope that the Venoty platform will grow into a community that will make the world a better place, linking people to a different culture faster than the distance between them.
10
FUTURE
Further development of the ecosystem (2000+ partners, 2.5 million active users).
Project team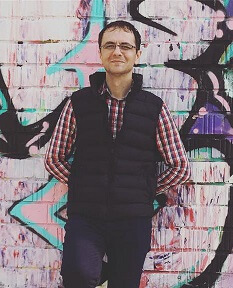 Razvan Boarta
CHEF EXECUTIVE OFFICER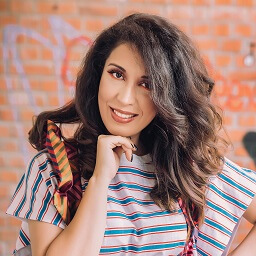 Alexandra Al Ghazali
CHEF OPERATION OFFICER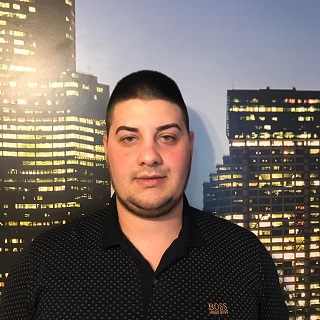 Eugen Bugoiu
CHEF INFORMATION OFFICER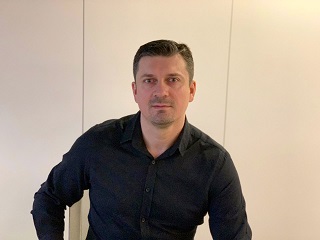 Dan Smarandache
CHEF LEGAL OFFICER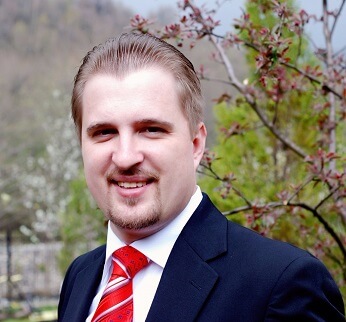 Cosmin Meleca
CHEF FINACIAL OFFICER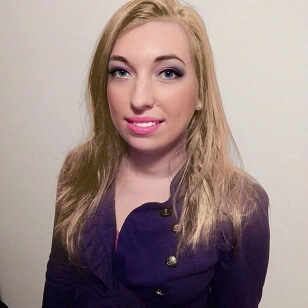 Adelina Stan
SENIOR LEGAL OFFICER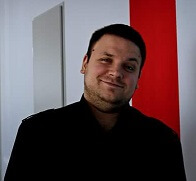 Mihai Grancea
BLOCKCHAIN DEVELOPER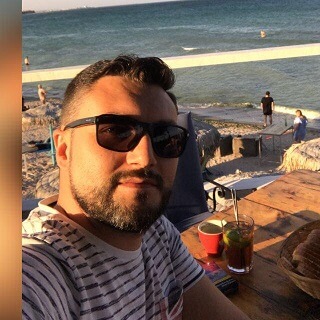 Radu Stanciuc
CRYPTO EXCHANGE SPECIALIST
Advisors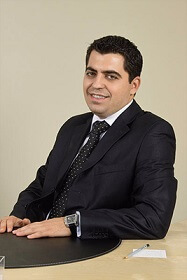 Dragos Visan
BALMS & ASOCIATII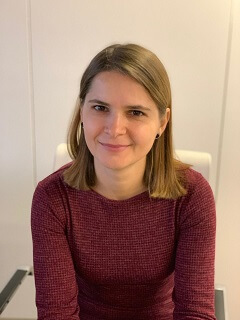 Felicia Smarandache
TAX ADVISER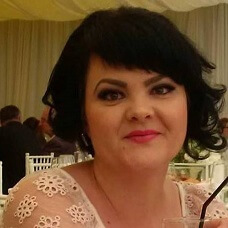 Simona Ghita
FINANCIAL ADVISER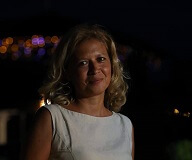 Silvia Frusina
PHD CHILD PSYCHOLOGY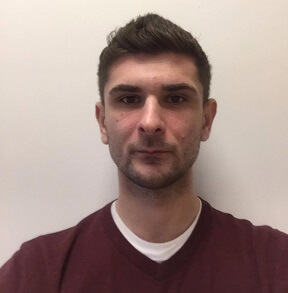 Andrei Vasile
MARKETING & SOCIAL MEDIA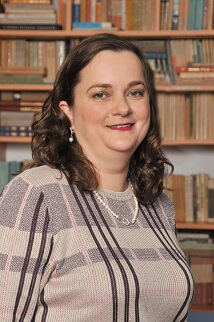 Raluca-Ionica Ciuperca
PHD ENGLISH TEACHER & AUTHORISED TRANSLATOR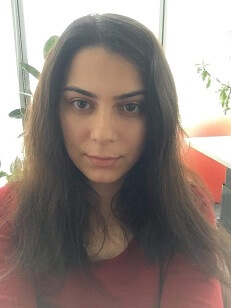 Mariana Barac
PHD CHILD PSYCHOLOGY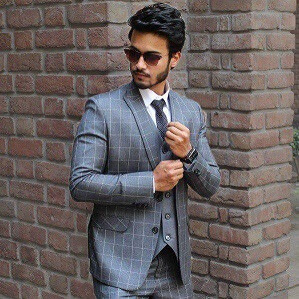 Anubhav Pundir
CONSULTING CMO (ICO FLOCK)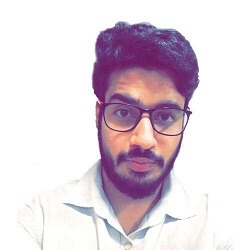 Raghav Sawhney
CMO ADVISER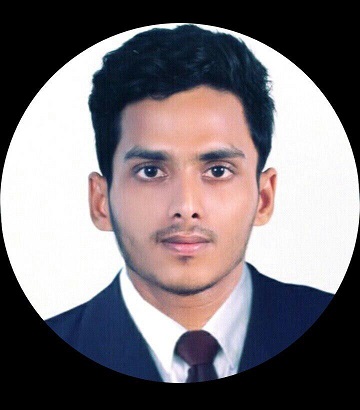 Jaber Ahmed
COMMUNITY MANAGER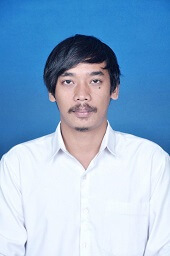 Deri Septian Nugroho
MEDIA COMMUNITY MANAGER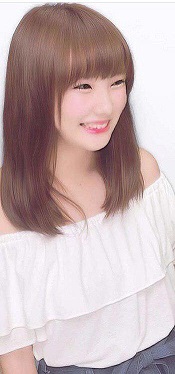 Ishi Kawa
ASIA COMMUNITY MANAGER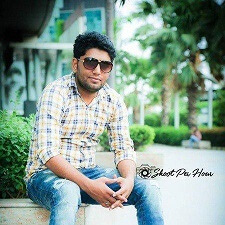 Bharat Gandass
ADVISER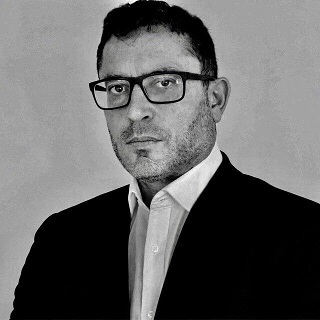 Anthony Abunassar
ADVISER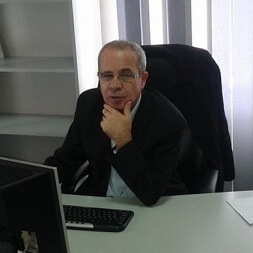 Shaban Al Ghazali
ADVISER
Social media
How To get a verified Project status
To pass the verification you need to place a our logo on the main page of your website and make an announcement of the listing in your social network accounts. Send us the email in reply with confirmation of the link placement.
Top-Rated ICO's