Zimrii ICO

ICO

Past

Apr 30, 2019 – May 30, 2019

Zimrii is a music and film platform and global digital assets exchange.

By investing in this business you agree to our Disclaimer
Zimrii ICO ratings

| | |
| --- | --- |
| ICObench.com | 3 / 5 |
| ICOmarks.com | 7.1 / 10 |
| TrackICO.io | 4.3 / 5 |
| ICOholder.com | NA |

Claim admin rights for this project
Overview
Whitepaper
What is Zimrii
The team at Zimrii Music are passionate about entertainment. With this is mind, the team set about in 2016 to uncover some of the issues in the music and film industry which were preventing talented creators across the globe from realising their ambition to make, play and release music and film to the world.
Our vision is to enable the creators of music and film to be more fairly rewarded so that they can develop and sustain their careers
We feel this, in turn, will lead to more thriving art cultures across the globe
We firmly believe that Blockchain technology and the associated use of tokens will allow a fairer reward system to be established to ensure that creators are justly rewarded for their artistic endeavours and create new and innovative ways to create value for their fan base
Through our investment of time and money, we have a developed an easy to use, but powerful platform which has enormous potential to reimagine how value is created and transmitted throughout the music and film industries, through a true peer to peer distribution model
We seek to streamline inefficient processes in the music and film value chains which eliminates waste and to drive the value in the direction which best serves the most relevant parties involved
Our platform allows artists to create new forms of commerce between themselves and their fans through tokenisation; expanding their fan base through new supporters or creating deeper, more relevant connections with existing fans
We believe we are the cusp of an exciting chapter in the digital entertainment industries We hope you can join us
Zimrii was founded in 2016 with a mission to develop Blockchain applications that usher in a new era in creativity by empowering music and film makers to realize more value from their art, enabling consumers to discover and experience existing and new global talent.
Our vision is to become the leading global platform for independent music and film by facilitating the discovery and consumption of these digital assets, providing the environment for existing and new creative talent to reach new audiences, derive new revenue streams, collaborate more effectively and gain global exposure to their music or film-making
Both the music and film industries share similar characteristics with regards to the concentration of large corporations; who dominate the industry to the detriment of the large, global pool of talented, independent creators who struggle to achieve any form of success.
The current music and film value chains are weighted against them in favour of the large corporations and middlemen, reducing the value to the creators.
Our Blockchain solution, combined with the implementation of the distributed file system, IPFS will result in music and film creators being able to realise a more effective direct to fan model, creating network effects which benefits both parties, develop new sources of revenue generation activities, and create new engagement and relationships with music and film fans, supporters and consumers across the globe.
Details

Pre-sales: Jan 14, 2019 - Jan 31, 2019
Public sales: Apr 30, 2019 - May 30, 2019
Token supply: 80,000,000


Legal

Blockchain Platform: Ethereum
Country limitations: China, Somalia, United States, Yemen,
Registration country: Australia
Registration year: 2016
Office address: Cartouchan Pty Ltd, Suite 1A Level 2, 802 Pacific Highway, Gordon NSW 2072, Australia

Token info

Ticker: ZMR
Type: Utility-token
Token standard: ERC20
Token price in USD: 1 ZMR = 0.15 USD
Accepted currencies: ETH
Token distribution:
Public - 40%
Private - 25%
Zimrii Business & Advisors - 20%
Rewards Reserve - 8.5%
Music and Film Organisations - 4%
ICO Rewards Program - 2.5%
Funds allocation:
Public - 40%
Private - 25%
Zimrii Business & Advisors - 20%
Music and Film Organisations - 14%
Rewards Reserve - 8.5%
ICO Rewards Program - 2.5%

Zimrii Roadmap
1
Q3 - Q4 2016
Zimrii Business established.
2
Q1 2017
Music Industry liaison and validation of music industry and artist pain points;
Establishment of team and buildup;
Closed Seed Investment.
3
Q2 2017
Platform Development and Marketing

Design and development;
Marketing and Community Building;
Music conference speakers.
4
Q3-Q4 2017
Release of Alpha version.
5
Q1 2018
Release of MVP/Beta version of Music Platform.
7
Q3-Q4 2018
Digital Assets Exchange Product Development.

Product Development – Zimrii Music

Development of music streaming capabilities;
Development of iOS / Android Apps;
Development of Music video features.
8
2019
GLOBAL LAUNCH OF PLATFORM AND EXCHANGE.
9
Q3-Q4 2019
Development and release of the Zimrii Blockchain.

Zimrii Film

Design of Zimrii Film product;
Development of Zimrii Film platform;
Release of Alpha version.

GLOBAL LAUNCH OF FILM PLATFORM.
Project team

Mo Jalloh
Co-Founder & CEO

Paolo Gava
Co-Founder & CTO

Denisa Cerna
Product Manager

Amy Gates
Product Manager, Zimrii Music

Hamza Askari
Developer/ Tester

Tharaka Manawardhana
Developer

Ranga Fernanda
Developer

Danushka Perera
Security Risk and Compliance

Jamie Brasco
Marketing / Brand Strategist

Georgia Pumfrey-Green
Community/Marketing ManagerAdvisors
Advisors

François Le Page
Board Advisor

Michael Rom
Board Advisor

Rico Soto
Board Advisor

Glen Giffen
Board Advisor

David Chung
Creo Legal Law Form
Mehdi Zerouali
Sigma Prime Blockchain & Cybersecurity

Raj Dhonota
Enterpreneur/Investor
Social media
MVP

How To get a verified Project status
To pass the verification you need to place a our logo on the main page of your website and make an announcement of the listing in your social network accounts. Send us the email in reply with confirmation of the link placement.
Top-Rated ICO's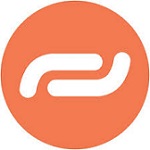 STO
Monart's ambition is to reinvent the $67 billion a year art market with an innovative art experiences and creative new business models based on the Blockchain i ...
| | |
| --- | --- |
| Start ICO | Oct 16, 2019 |
| End ICO | Dec 31, 2019 |
| Received | Pending |
| Goal | Not Set |



ICO
The art world is traditionally anything but transparent, and that's where ArtCoin, an investor-driven collective, creates real change for investors. Guiding use ...
| | |
| --- | --- |
| Start ICO | Sep 01, 2019 |
| End ICO | Nov 30, 2019 |
| Received | Pending |
| Goal | Not Set |