Zodium (ZODI)

Zodium is a play-to-earn project based on 3D character NFTs, created by the co-founder of the legendary Line Friends collection.

IMPORTANT: By investing in this business you agree to our Disclaimer. All information including our rating, is provided merely for informational purposes. CryptoTotem does not provide investment advice.

Overview

| | |
| --- | --- |
| Project industry | Gaming & VR |
| Product type | Platform |
| Founded | China |

Whitepaper
What is Zodium
The ancient oriental legends of the twelve zodiac animals and star signs are the central theme for Zodium's gaming world, where anyone can contribute and earn by collecting Zodiac characters and playing games.
Each astrological and animal zodiac sign has its own inherent traits and blessings assigned to it which emphasizes the originality of Zodium's unique 3D animated characters. With just one NFT, users will be able to access and enjoy numerous play-to-earn games ranging from mini-games to RPG games. To get started, users connect their wallet and enter their birthday to discover their soul Zodiac and then open the card pack to discover three NFT cards.
There are five different tiers of NFTs and they will be used as access to the upcoming games. Higher-tiered NFTs allow users to earn more rewards and play a significant role in the 12 KINDs guild.
Zodium utilizes (ZODI) as an ERC-20 governance token for its cosmos. By acquiring ZODI through various ways, token holders can play games, vote on crucial matters, and claim their rewards.
Details

IDO (Polkastarter Launchpad): Nov 30, 2021 - Nov 30, 2021
Pre-sale token supply: 133,333,333 ZODI
Token supply: 888,888,888 ZODI
Total tokens for sale: 222,222,221 ZODI
Hard cap: 3,700,000 USD
Raised: 3,500,000 USD


Legal

Blockchain Platform: Binance Smart Chain, Poligon, Imutable X
Country limitations: Afghanistan, Belarus, Burundi, Canada, China, Congo, Crimean region, Cuba, Ethiopia, Guinea-Bissau, Iran, Iraq, Kosovo, Kyrgyzstan, New Zealand, North Korea, Sudan, Serbia, Serbia, Syria, Tunisia, Ukraine, Uganda , USA, Venezuela, Yemen, Zimbabwe
Registration country: China
Registration year: 2021


Token info

Ticker: ZODI
Type: Utility-token
Token standard: ERC-20
Token price in USD: 1 ZODI = 0,08 USD
Token distribution:
7% - Advisors
20% - Team
20% - User Rewards
20% - Play to Earn
8% - Ecosystem
15% - Private Sale
10% - Public Sale

Zodium Roadmap
1
Zodium Roadmap 2020 ~ 2021
Q4 2020: Project Concept, Ideas, and Token Economy Development (Completed)
Q1 2021: 12 Kinds of Zodiac Character Development Completed (Completed)
Q2 2021: Whitepaper Open to Public (Completed)
Q3 2021 Zodium's First Meme Contest (Completed)
Q3 2021 Zodium's First Psychological Test Launch (Completed)
Q3 2021: Community: Twitter 10k (Completed)
Q3 2021: Community: Discord 5k (Completed)
Q3 2021: First Airdrop (on BSC) (Completed)
Q3 2021: Initial Partnerships Notice (Completed)
Q3 2021: Second Airdorp (on BSC) (Completed)
Q4 2021: 12 KINDs Character's Villains are Revealed! (Completed)
Q4 2021: The Weapons for the 12 KINDs Animals are Revealed (Completed)
2021, Oct 08: the 12 KINDs Card Game Launches (Beta)
2021, Oct 18: the 12 KINDs Card Game Product Development Finishes (Official)
2021, Dec : Official Launch of ZODIUM BOOTCAMP , Zodium's First P2E Web-game.
2021, Dec : Launch of Zodium NFT Marketplace for Game Items
2
Zodium Roadmap 2022
2022,Jan : Launch of Staking NFT + ZODI
2022,Jan : Launch of Leader board / Guild board
2022,Feb : New Blockchain support - Zero gas fees environment support (immutable X)
2022,Feb : Zero NFT free minting - Open source NFTs & On-chain birthday data
2022,Mar : The Planet of Zodium: 'Trunico' Land Sales Begin - Land view interface launch
2022,Apr : 1st Zodium guild game on 'Trunico' Launch - RPG Board Game (Title TBD) Android/PC Launch
2022,May : Zodium's RPG Board Game (Title TBD) IOS Ver Launch!
2022,Aug : 2nd Zodium guild game on 'Trunico' Launch
2022,Dec : 3rd Zodium guild game on 'Trunico' Launch
2023, Apr : 4th Zodium guild game on 'Trunico' Launch
2023, Jun : 5th Zodium guild game on 'Trunico' Launch
2023, Aug : 6th Zodium guild game on 'Trunico' Launch
2023, Oct : 7th Zodium guild game on 'Trunico' Launch
2023, Dec : 8th Zodium guild game on 'Trunico' Launch
Project team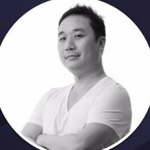 Sean Yoon
Founder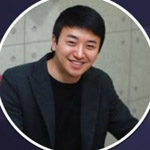 Shawn Jeong
CEO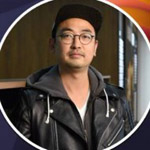 Twinkle Paeck
Creative Director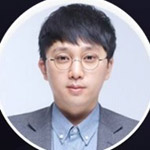 Alex Lee
CTO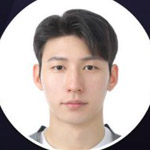 Jett Yeom
CSO
Social media