AIR WALLET ICO

ICO

Past

Apr 04, 2019 – Jun 14, 2019

AIR WALLET is a revolutionary ERC-20 compliant wallet and blockchain platform that connects people to projects with just a few clicks. Within the AIR WALLET Platform users will gain access to a multipurpose digital wallet, a smart-post sharing platform that rewards users for marketing participation and a collective global marketplace that allows local businesses to showcase their products to the world.

By investing in this business you agree to our Disclaimer
AIR WALLET ICO ratings

| | |
| --- | --- |
| ICObench.com | 3.8 / 5 |
| ICOmarks.com | 8.6 / 10 |
| TrackICO.io | NA |
| ICOholder.com | NA |

Claim admin rights for this project
Overview
| | |
| --- | --- |
| Project industry | Exchanges & Wallets |
| Product type | Platform |
| Founded | Korea, Republic of |
| Technical details | AIR WALLET'S Marketplace unites traditional online retail marketplaces with cryptocurrency users and creates a new way for these businesses to advertise using the massively successful social media marketing techniques that many cryptocurrencies have been using for the past few years. This is the first time regular businesses will be able to engage a truly global user base to help promote their company or products through token incentives.AIR Tokens are used in AIR WALLET'S token economy that will allow a greater range of use cases for cryptocurrency holders. People will not longer have to worry about high barriers to entry for the cryptocurrency industry, or worry about what they can do with their currency.AIR WALLET'S Platform creates a place where cryptocurrency holders can truly be in charge of their assets with ease and opportunity. We believe that by making it easier for the general public to access and control their currencies, the blockchain industry will be able to grow exponentially. |
Whitepaper
What is AIR WALLET
AIR WALLET is a revolutionary ERC-20 compliant wallet and blockchain platform that connects people to projects with just a few clicks. AIR WALLET will aid in the growth of the both the ecommerce and cryptocurrency market by building authentic communities for businesses and token projects alike, within a comfortable platform, built with new and experienced users in mind.
AIR WALLET is a multifunctional platform that combines some of the fastest growing digital trends into a space where users can interact with both blockchain and non-blockchain based businesses, buy goods, store cryptocurrency and airdrops and support projects they believe in, while using the currency of their choice.
AIR WALLET'S Marketplace unites traditional online retail marketplaces with cryptocurrency users and creates a new way for these businesses to advertise using the massively successful social media marketing techniques that many cryptocurrencies have been using for the past few years. This is the first time regular businesses will be able to engage a truly global user base to help promote their company or products through token incentives.
AIR Tokens are used in AIR WALLET'S token economy that will allow a greater range of use cases for cryptocurrency holders. People will not longer have to worry about high barriers to entry for the cryptocurrency industry, or worry about what they can do with their currency.
AIR WALLET'S Platform creates a place where cryptocurrency holders can truly be in charge of their assets with ease and opportunity. We believe that by making it easier for the general public to access and control their currencies, the blockchain industry will be able to grow exponentially.
By harnessing the power of blockchain and cryptocurrencies and combining them with the success of airdrops, e-commerce and social media marketing, AIR WALLET'S integration and growth potential is limitless.
Airdrops: AIR WALLET will remove the unnecessary steps Airdrop participation requires. With KYC verified users, AIR WALLET will provide a list of available token projects along with a definition of each project. Users will be able to participate in Airdrops with the simple touch of a button.
Community Growth: Token projects and e-commerce companies will gain community growth through the users on the AIR WALLET platform. Integration with social media channels will allow for verified ERC-20 users to engage with communities or companies of their choosing.
Smart Post Sharing: Smart posts are prewritten posts that contain company or product information and will be available for users to share to their social media channels with the simple click of a button. This action will be rewarded through token incentives, guaranteeing that users are compensated for participating in marketing efforts.
ICO: Participation in ICOs will be made simple. Each ICO will be listed with details to the project, token, white paper, and website. AIR WALLET users will be able to view each ICO and have quick access to subscribe to promising projects.
Visibility: AIR WALLET will provide a new route of visibility for users and various token projects. For each Airdrop that a user has received from a project, AIR WALLET will notify the user of project milestones and updates through pop-up notifications.
Integration: Blockchain based services and token project platform integration will be available on AIR WALLET'S platform. From marketplace to travel services and everything in between, AIR WALLET will provide a channel to blockchain services so that users can choose to engage in various services.
Wallet: AIR WALLET will be fully ERC-20 compliant, allowing users to add custom ERC-20 token data and store their assets. Additionally, all major cryptocurrencies will be supported on AIR WALLET'S platform.
Airdrop & Bounty Expansion: AIR WALLET plans to expand the capabilities of the Airdrop and Bounty industry by creating a way for non-blockchain based companies to use the Airdrop and Bounty system for SNS marketing just as a cryptocurrency would, without the need to create their own coin through our integrated system.
AIR WALLET will become the bridge for real token holders to connect with token projects and make use of their assets all without needing to leave the platform.
Details

Public sales: Apr 04, 2019 - Jun 14, 2019
Token supply: 4,000,000,000 AIR
Total tokens for sale: 400,000,000 AIR
Soft cap: 200,000 USD
Hard cap: 1,200,000 USD
Raised: 200,000 USD


Legal

Registration country: Singapore
Office address: 129-1 Bongeunsaro, Gangnam, Seoul

Token info

Ticker: AIR
Type: Utility-token
Token price in USD: 1 AIR = 0.001 (USD)
Accepted currencies: KRW, BTC, ETH
Token distribution:
25% IEO
30% AIR POOL
15% RESERVE
15% TEAM
10% PARTNERSHIP
5% BOUNTY
Funds allocation:
Marketing / Media 25%
R&D / IT Infrastructure 29%
Corporate Development 12%
Security 8%
Legal / Admin 4%
Misc. 4%


Offices on the map
AIR WALLET Roadmap
1
2018 Quarter 3
Conception of Idea
Team Building
Early Stage Investment
Website Launch
Whitepaper Ver. 1.0
Product Development
2
2018 Quarter 4
Asia Roadshow
App. Demo Launch
Strategic Partnership
Smart Contract Testing
Digital Wallet Test
AIR Wallet Test
Token Creation
3
2019 Quarter 1
Private Investment
Exchange Integration Dev.
Exchange Integration Test
SNS Mktg. Feature Dev.
Strategic Mktg. P'ships.
4
2019 Quarter 2
MVP Launch
Marketplace Dev.
Strategic E-com. P'ships.
Token Payment
Marketplace Test
Offline Payment Integration
5
2019 Quarter 3
Online Mktg. Market Expansion
Marketplace Review & Rewards
AIR WALLET Web Dev.
Independent Marketplace Web
Additional Lang. Services.
Project team

JAE K. LEE
Founder & CEO

TAEYOUNG CHO
Founder & COO

ALBERT LI
CTO

ALETHEA CHO
Business Development

MARCO POLIQUIN
Marketing Director

JAYANT PALIWAL
Lead Developer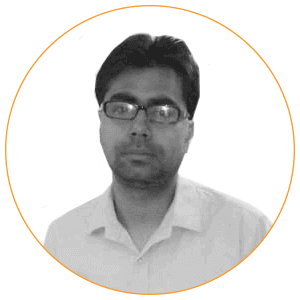 ALOK TIWARI
Developer

APURAV GAUR
Developer

VICTORIA PURYNOVA
Lead Designer
Advisors

LUCKY UWAKWE
Advisor

KIM KEUNYOUNG
Advisor

SCOTT LEE
Advisor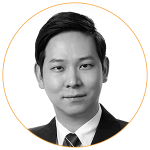 STEVE JANG
Advisor
SANG OH LEE
Advisor
Social media
How To get a verified Project status
To pass the verification you need to place a our logo on the main page of your website and make an announcement of the listing in your social network accounts. Send us the email in reply with confirmation of the link placement.
Top-Rated ICO's