AqVi (AV)

Ongoing

Jan 24, 2022 – Jun 30, 2022

The goal of the project is to build an investment, reliable structure, that brings profit to investors constantly for many years. Water is life. Invest to AqVi token. Invest in life.

IMPORTANT: By investing in this business you agree to our Disclaimer. All information including our rating, is provided merely for informational purposes. CryptoTotem does not provide investment advice.
| | |
| --- | --- |
| Overview | Whitepaper |
Technical details
The initial price of the AqVi token is 0.03$. According to the referral program, each user receives 5% of the token purchase amount by his referral.When passing each of the stages IEO/ICO the token price will increase to 10%. A bonus token distribution system will also operate at the ICO.
Details

Pre-sales: Jan 16, 2022 - Jan 23, 2022
Public sales: Jan 24, 2022 - Jun 30, 2022
Token supply: 1,544,400,000 AV
Total tokens for sale: 77,856,031 AV
Soft cap: 1,700,000 USD
Hard cap: 2,820,000 USD


Legal

Blockchain Platform: Ethereum
Registration country: Russian Federation
Registration year: 2021
Office address: Russia city of Shebekino 2 Parkovaya Street apartment 66

Token info

Ticker: AV
Type: Utility-token
Token standard: ERC20
Token price in USD: 1 AV = 0.03 USD
Accepted currencies: BTC, ETH, TRX, BNB, SOL, Dash, LTC, XMR, DOGE
Bonus program:
According to the referral program, each user receives 5% of the token purchase amount by his referral. When passing each of the stages IEO/ICO the token price will increase to 10%. A bonus token distribution system will also operate at the ICO. You will be able to invest AqVi tokens in 3 bonus programs:

350-10000 AV tokens - 1% per month
10001-60000 AV tokens - 2% per month
60001 AV tokens and further - 3% per month
Token distribution:

4% - LLC Aqvicoin Company
5% - IEO/ICO
5% - Payment of dividends
0.5 - Bonus programs and distribution to partners
%
5% - Listing stock market of the 2nd level
12% - Listing stock market of the 1st level
68.5% - Freeze for 3 years, after listing on the 2nd level stock market
10% - HYDROGEOLOGICAL STUDIES, PURCHASE OF LAND FOR FUTURE WELLS AND PRODUCTION
19.6% - PROJECT AND DRILLING BOREHOLE OBTAINING THE NECESSARY LICENSES
30.2% - CONSTRUCTION OF A BUILDING FOR PRODUCTION, COMMUNICATIONS AND ADDITIONAL INFRASTRUCTURE APPROVAL OF DESIGN AND TECHNICAL DOCUMENTATION
17% - PURCHASE, INSTALLATION, ADJUSTMENT OF EQUIPMENT FOR PRODUCTION, OBTAINING PERMITS ACCORDING TO TR CU, TR EEU, GOST, SIMS, PURCHASE OF CONSUMABLES
23.2% - PURCHASE OF A FLEET VEHICLES FOR A LOGISTICS SYSTEM


AqVi Roadmap
1
JANUARY-JULY 2021
COLLECTING INFORMATION, NEGOTIATIONS WITH FUTURE PARTNERS, DEVELOPMENT OF A BUSINESS PLAN AND FINANCIAL PLAN
2
AUGUST 2021
COMPANY REGISTRATION
3
SEPTEMBER 2021
TRADEMARK REGISTRATION LLC AQVICOIN
4
SEPTEMBER - DECEMBER 2021
CREATING AN AqVi TOKEN
5
JANUARY - FEBRUARY 2022
LAUNCH OF A PR COMPANY, START OF ICO/IEO
6
1TH QUARTER OF 2022 - 3ST QUARTER OF 2022
HYDROGEOLOGICAL STUDIES PURCHASE OF LAND FOR A FUTURE WELL DELIVERY, WELL DESIGN AND DRILLING, OBTAINING THE NECESSARY LICENSES
7
3ST QUARTER OF 2022 –4RD QUARTER OF 2022
COMMUNICATIONS AND ADJACENT INFRASTRUCTURE APPROVAL DESIGNTECHNICAL DOCUMENTATION, PURCHASE, INSTALLATION, COMMISSIONING
8
4RD QUARTER OF 2022 - 1RD QUARTER OF 2023
EQUIPMENT FOR PRODUCTION RECEIVING, PERMISSIONS TR CU, TR EEU, GOST, SIMS, PURCHASE OF CONSUMABLES, PURCHASE OF A FLEET FOR THE LOGISTICS SYSTEM
9
DECEMBER 2022-JANUARU 2023
LISTING ON A TIER 2 EXCHANGE
10
1TH QUARTER OF 2023
DEBUGGING OF TECHNOLOGICAL SYSTEMS, PRODUCTION LAUNCH, PRODUCTION START, SALES OF FINISHED PRODUCTS
11
SEPTEMBER 2023-DECEMBER 2023
LISTING ON A TIER 1 EXCHANGE
Project team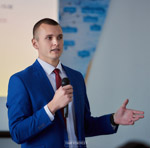 Naumov Sergey
General manager, CEO, Project Leader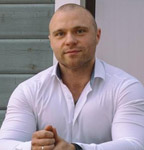 Maxim Gridenko
Co-founder, Head of Production Department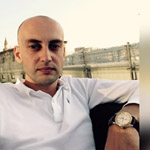 Chernov Pavel
Co-founder, Head of IT Department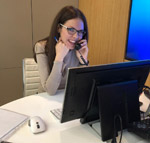 Julia Chernova
Head of PR Department, Head of Marketing Department, Head of the International Relations Department
Advisors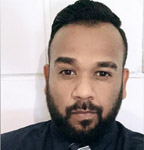 Kavinda Bakmeedeniya
Partner - promotion advisor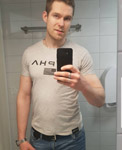 Juhani Jokinen
Partner - promotion advisor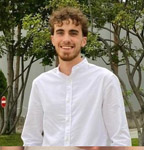 Filip Bernaz
Partner- promotion advisor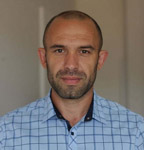 Yakov Romanovskiy
Partner- promotion advisor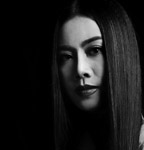 Simin Luo
Partner- promotion advisor
Social media