ClinicAll ICO

Not Verified

Ongoing ICO

Mar 20, 2019 – Jul 31, 2019

The ClinicAll ecosystem combines all types of health related services into one well-integrated software platform, enabling the worldwide digitalization of healthcare-related services and the modernization of hospitals. With its unique software platform, ClinicAll improves the workflow for healthcare givers by reducing the administrative work in hospitals, simplifies the communication between patients and doctors and improves treatment quality for the patients.

ClinicAll IEO will be live on LAToken until the 31st of July.

By investing in this ICO you agree to our Disclaimer
ClinicAll ICO ratings

| | |
| --- | --- |
| ICOrating.com | |
| Hype score | Low |
| Risk score | NA |
| Investment rating | NA |

| | |
| --- | --- |
| ICObench.com | 3.7 / 5 |
| ICOmarks.com | 8.3 / 10 |
| TrackICO.io | 3.7 / 5 |
| ICOholder.com | NA |

Claim admin rights for this project
Overview
Whitepaper
Onepager
Features
The delivery of healthcare products and services has been experiencing radical transformative changes in major part due to the desire (and indeed, often governmental mandates) to adopt digitalization solutions to the provision of services and the delivery of healthcare-related goods.
 ClinicAll has been a digitalization pioneer in the healthcare sector. We work with hospitals and healthcare facilities in ten countries and over the last decade have gained extensive experience with diverse healthcare systems around the world. We are on a mission to expand our reach and are in contact with healthcare providers in about 70 countries.
It is now universally accepted by both private healthcare providers and governmentsupported healthcare systems that they need to make the most of the opportunities offered by digitalization if they hope to achieve a sustainable system. As part of its plan for the future world in healthcare ClinicAll recognized a unique opportunity offered by blockchain in support of the delivery of healthcare benefits and to enable not only in-hospital services, but to open greater access to healthcare goods and services outside the hospital to a broader community. This initiative is part of the decades-long growth and expansion of ClinicAll's dedication to improving the delivery of healthcare-related services.
The first ClinicAll company was founded in Germany in 2008. Today, the parent company ClinicAll International Corporation is domiciled in Delaware, USA, with its head office in New York City. Through the activities of its subsidiaries and branches, ClinicAll is providing bedside access to patient infotainment and bedside access to multiple hospital systems. Many hospitals and companies in the healthcare sector reach out to us when they decide or are required to optimize internal procedures and offer their patients better services. This is where our special expertise in uniting all the systems within a hospital – from diagnosis and administration to patient entertainment – on one single platform provides its unique benefits.
It is now a crucial part of every government healthcare system around the world to adopt a digitalized platform and ClinicAll is at the forefront of these initiatives.
Our current business
We install and maintain ClinicAll terminals and software in hospitals. In some cases, the hospital purchases our systems. However, in the majority of cases, we partner with the hospital under what we call our "operating model". Under our operating model, ClinicAll provides the hardware and software, and under long-term operator agreements with the hospital, we receive all or a significant portion of the daily use charges. This revenue model has to date allowed us to double the return on investment within a period of ten years. One of our major business objectives is to more rapidly expand our in-hospital presence around the globe.
The ClinicAll Healthcare Community
The ClinicAll Healthcare Community will be a cross-border service based on a blockchain backbone. On this platform, ClinicAll's partner companies can offer their products and services, people can meet and exchange ideas, while patients can access the community via mobile app or a website and that also allows them to control bedside entertainment with their own mobile device in ClinicAll hospitals. The community benefits will logically grow more rapidly where ClinicAll enabled facilities are located, but we hope to also make it available in permissible countries worldwide.
Offer security by means of blockchain
By using blockchain technology we intend to provide a high level of security and reliability. The objective is to speed up and simplify transactions all over the world and lead to more transparency in pricing, no matter where the patients, hospitals or ClinicAll partners are located. It is envisioned that token owners will be able to receive products and services from third-party companies within the community, as well as services provided by ClinicAll in ClinicAll equipped hospitals.
We wish to drive digitalization in the healthcare sector forward in this innovative way not only by further developing our systems and installing them in more hospitals but by bringing together people and partner companies in a community without borders. Once the community is established, anyone who uses the token should be able to utilize a variety of services and advantages: patients should have enhanced treatment comfort, friends and family can support their loved ones by assisting in obtaining the products and services they need and the third-party community suppliers can gain new customers. The CHT Token is envisioned to be an integral part of the entire system.
Details

Token supply: 140,000,000 CHT
Total tokens for sale: 100,000,000 CHT
Soft cap: 10,000,000 USD
Hard cap: 100,000,000 USD


Legal

Blockchain Platform: Ethereum
Country limitations: China, Singapore, South Korea
Registration country: Gibraltar
Office address: 57/63 Line Wall Road Gibraltar

Token info

Ticker: CHT
Type: Utility-token
Token standard: ERC20
Token price in USD: 1 CHT= 1 USD
Accepted currencies: ETH
Bonus program:
20.03-04.02 - 20%
Token distribution:
71% - Public sale
7% - Bounty and reward partners & recruiters
4% - Employees and consultants
14% - Hospitals, and others supporting special needs. Children in danger
6% - Governments to support emergency and natural catastrophes
4% - Retained by ClinicAll
Funds allocation:
65% - Grow the ClinicAll Ecosystem
20% - Software System
5% - Acquisition
10% - Marketing


Offices on the map
ClinicAll ICO Roadmap
1
2008
After six years of refinement and intensive development, the first ClinicAll software and proprietary ClinicAll terminals with Infotainment capabilities are installed in German hospitals by ClinicAll Germany GmbH.
2
2010
ClinicAll International Corporation is founded, with its office in New York, in order to better position its products in all markets around the world. Its main operating subsidiary was in Germany.
In the years following 2010, subsidiaries are founded in Austria, France, Spain, Switzerland and North America serving not only their home countries but others as well. The first clinics in Spain and other countries introduce ClinicAll systems. Software is added to provide access to and integrating hospital functions.
3
2012
ClinicAll enters into a strategic partnership with Microsoft. A Windows based software is launched for the first time on end devices in clinics, and ClinicAll gains a unique position in the market, and pursues the goal of revolutionizing the market for patient bedside accessible software. Third-party software could now be easily added to the ClinicAll system.
4
2013
ClinicAll launches the CliniTec Box, the first fully integrated patient terminal and software in a compact box on wheels, permitting greater use of the ClinicAll system within the hospital
5
2015
ClinicAll rolls out the ClinicAll Software App v2.0, which provides real-time multitasking for TV/Internet/telephony and additional hospital service applications.
For the first time ever, HIS including EMR are fully integrated, enabling doctors and staff to access and edit patient data directly at the point-of-care, the bedside.
Automated patient check-in is carried out via ClinicAll terminals for the first time in the University Hospital of Golnik / Slovenia.
More than 200 ClinicAll systems are installed in Saudi Arabia with new customerspecific screen design integrating 24 applications – from the digital Quran to HIS integration.
6
2017
Additional international deals are closed.
The German Federal health minister visits the ClinicAll's German headquarters and gives a presentation on "The Significance of IT and Digitalization for Future Supply Structures".
7
2018
ClinicAll provides a live demonstration of a digitally networked hospital environ ment at the conhIT exhibition with a wide range of new features integrated in the ClinicAll App.
After equipping the leading private hospital group in Saudi Arabia in 2015, ClinicAll opens negotiations with several governments in GCC to equip military hospitals as well as private hospitals groups.
More than 600 ClinicAll systems are installed in the first hospital in Qatar.
The Community Mobile App is released, tying together users and sponsors and permitting users to employ their own devices in hospitals and healthcare centers.
8
2019 - 2022
Marketing and Sales to expand the ClinicAll Healthcare Community partner network
On board regional ClinicAll Healthcare Community sales and marketing managers for North America
9
Q3 - 2019
Full Mobile App Rollout and launch of ClinicAll Healthcare Community
Blockchain releases for sandbox and bug testing bounty campaign and activation of CHT Token usage
Start of bounty campaign for CHT Token holders
10
Q4 - 2019
Activation of CHT Token usage at ClinicAll bedside terminals
Activation of CHT Token usage for ClinicAll Mobile App
Sandbox and bug testing doctor to patient communication platform within the ClinicAll Healthcare Communit
11
Q1 - 2020
Rollout of doctor to patient communication platform
Start of CHT Token usage within whole ClinicAll Healthcare Community partner network
12
2020
Development and launch of ClinicAll Healthcare Community blockchain for patient enhanced functions:
Enabling members to save all personal health data and information that they want to within the blockchain
Identification of patient / user groups
Start Asian distributorship initiative
13
2021
Development and launch of integrating 3rd party apps and devices (e.g. wearables) to enable them to save personal health data within the ClinicAll blockchain
Project team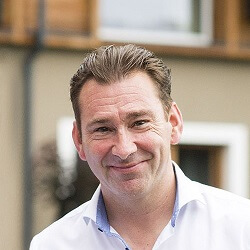 Hermann Kamp
CEO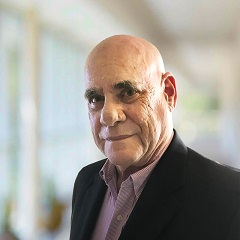 Jeff Schwab
General Counsel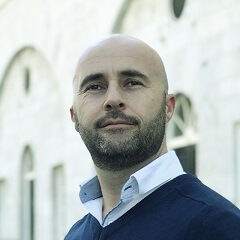 Keith Chichon
Director ClinicAll (Gibraltar) MLRO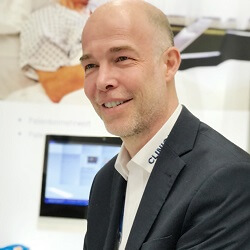 Patrick Maaßen
Vice President, Technical Operations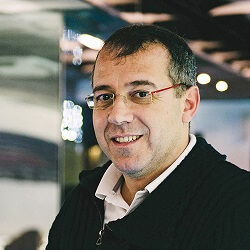 Massimo Dongilli
Vice President, Software Development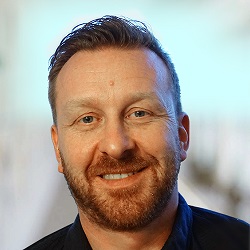 Diego Albini
Senior Developer
Social media
MVP
How To get a verified Project status
To pass the verification you need to place a our logo on the main page of your website and make an announcement of the listing in your social network accounts. Send us the email in reply with confirmation of the link placement.
Top-Rated ICO's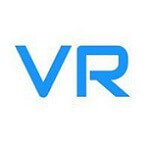 Virtual Rehab's evidence-based solution leverages the advancements in virtual reality, artificial intelligence, and blockchain technologies for prevention of su ...
| | |
| --- | --- |
| Start Pre-ICO | Jul 01, 2019 |
| End Pre-ICO | Jul 31, 2019 |
| Received | Pending |
| Goal | Not Set |


Nutrilifeio OÜ be "Decentralized Platform" where the doctor of the future will treat the human frame by prevents disease throughout Nutrition Therapy screening ...
| | |
| --- | --- |
| Start ICO | Apr 23, 2019 |
| End ICO | Aug 17, 2019 |
| Received | Pending |
| Goal | Not Set |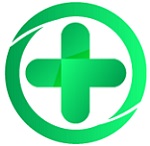 NiMEDix ecosystem is a startup, founded by Doctors, to meet the specific needs of a target population (Africa) in real time via Telemedcine and hospital develop ...
| | |
| --- | --- |
| Start Pre-ICO | Nov 01, 2019 |
| End Pre-ICO | Jan 01, 2020 |
| Received | Pending |
| Goal | $ 10,000,000 |