Fetch AI (FET) ICO

Not Verified

Fetch brings the world closer together and delivers power to the individual. We've built the world's first truly smart ledger, allowing data to act autonomously. Using machine learning and AI technology, we enable data to cooperate, solving problems instantly and presenting answers directly to you. Fetch is the missing critical infrastructure for tomorrow's digital economy.

By investing in this ICO you agree to our Disclaimer
Fetch AI (FET) ratings

| | |
| --- | --- |
| ICOrating.com | |
| Hype score | Medium |
| Risk score | NA |
| Investment rating | NA |

| | |
| --- | --- |
| ICObench.com | 3.5 / 5 |
| ICOmarks.com | 8.6 / 10 |
| TrackICO.io | 4.6 / 5 |
| ICOholder.com | 4.5 / 5 |

Claim admin rights for this ICO
Overview
White Paper
Features
Fetch is a decentralised digital representation of the world in which autonomous software agents perform useful economic work. This means that they can perform tasks, such as delivering data or providing services, and are rewarded with a digital currency for their efforts — the Fetch Token. These agents can be thought of as digital entities: life-forms that are able to make decisions on their own behalf as well as on behalf of their stakeholders (individuals, private enterprises and governments for example). Fetch's digital world is exposed to agents via its Open Economic Framework (OEF) and is underpinned by unique smart ledger technology to deliver high performance, low cost transactions. The ledger delivers useful proof-of-work that builds market intelligence and trust over time — growing the value of the network as it is used. Fetch can be neatly interfaced to existing systems with minimal effort, allowing it to take advantage of the old economy whilst building the new: plug existing data in to Fetch and watch markets spontaneously form from the bottom up.
Applications: The applications of such technology are many. By bringing data to life, Fetch solves one of the greatest problems in the data industry today: data can't sell itself. With Fetch, it can: data is able to actively take advantage of any opportunity to exploit itself in the marketplace in an environment that's constantly reorganising to make that task as easy as possible. Internet-of-things (IoT) devices inhabited by Fetch agents can increase utilisation by capitalising on short-lived opportunities to sell the information that they possess in existing as well as new markets: an agent in a vehicle can provide weather and road conditions by simply relaying the activity of its windscreen wiper and washer activity. Fetch's decentralised digital world enables the emergence of new marketplaces and allows this "unreal estate" to place relevant markets near each other for ease of exploration. The ability of agents to serve as representatives for data, hardware and services enables a better coordinated delivery of highly or even loosely connected services such as transport and insurance. Fetch creates a huge population of digital data analysts and sales agents who can work together, alone, or with human or corporate masters to reduce the cost of delivering complex solutions in our daily lives.
New opportunities: Fetch's autonomous agents actively push their value out to those who need it or who unknowingly need it. The Open Economic Framework provides a digital world for them to inhabit that grows in value as it is used: over time, the collective intelligence that is formed provides unparalleled guidance allowing for high speed, high reliability transactions. The network's expanding compute power provides all agents with the ability to gain new insights and understanding from their data. With machine learning technology integrated throughout the system, from the ledger to the agents themselves, it is a network that enables, encourages and deploys intelligence, and that actively creates new knowledge. Fetch provides the node structure, the OEF API, and agent Development Toolkits to make agents easy to deploy. Additionally, entire new industries can be built from AEA construction as opportunities exist to replace human intermediaries with trusted digital agents. Previously unprofitable data and services become valuable with Fetch, as the cost and friction of applying them is dramatically reduced. Data and hardware can now get up on their own two feet, get out there and sell themselves entirely free of human intervention.
Fetch Token: Fetch are issuing a fixed number of divisible tokens that are used on the network as the digital currency for all transactions, as well as for network operations such as secure communications. Tokens can also serve as a refundable deposit for both nodes and agents wishing to perform certain operations (as a security mechanism that discourages bad behaviour). As Fetch secures its foothold in the data, transport, services, and IoT industries its token grows in demand as each sector makes a larger and larger contribution to the Fetch network's economic throughput. An initial utility token will be issued on Ethereum for the token sale.
ICO Details

ICO token supply: 1,152,997,575 FET
Total tokens for sale: 69,179,855 FET
Hard cap: 6,000,000 USD
Raised: 23,000 ETH


Legal

ICO Platform: Ethereum
Country limitations: Afghanistan, Albania, Belarus, Bosnia and Herzegovina,
Burundi, Central African Republic, Cote d'Ivoire, Mainland China, Cuba,
Democratic Republic of Congo, Ethiopia, Guinea, Guinea-Bissau, Iran,
Iraq, Lebanon, Liberia, Libya, Mainland China, Malaysia, Myanmar (Burma),
North Korea, Republic of Macedonia (FYROM), Serbia, Somalia, South Sudan,
Sri Lanka, Sudan, Syria, Thailand, Trinidad and Tobago, Tunisia, Uganda,
Ukraine, United States of America, Venezuela, Yemen, Zimbabwe
Registration country: United Kingdom
Registration year: 2018
Office address: St. John's Innovation Centre, Cowley Road, CB4 0WS, Cambridge, UK

Token info

Ticker: FET
Type: Utility-token
Token standard: ERC20
Token price in USD: 1 FET = 0.0867 USD
Accepted currencies: BNB

Fetch AI (FET) Roadmap
1
August 15, 2018
Fetch.AI London meetup - announcing the roadmap & long term plan.
2
August 23, 2018
Fetch.AI Berlin Meetup - deep dive on scalable smart ledger.
3
August 30, 2018
Fetch.AI Amsterdam meetup: introducing the Fetch Virtual Machine & algorithms.
4
Q3 2018
Ledger code release.Useful Proof of Work/Consensus White Paper. Initial Fetch Public test-net.
5
September 4, 2018
Fetch.AI Toronto Meetup: Developing Fetch Agents & the Fetch economic model.
6
September 5, 2018
Fetch.AI Chicago Meetup: introduction to Fetch.AI (decentralised AI & ML).
7
Q4 2018
Enhanced code release: ML/AI.
8
Q1 2019
Digital world tools and test-net release.
9
Q2 2019
Main-network release.
Project team

Humayun Sheikh
Co-founder and CEO

Toby Simpson
Co-founder and CTO

Thomas Hain
Co-founder and CSO

Jonathan Ward
Senior Machine Learning Scientist
Troels Rønnow
Senior Software Engineer

Marcin Abram
Machine Learning Scientist

Chris Atkin
Digital Marketing Coordinator

Khan Baykaner
Senior Software Engineer

Peter Bukva
Software Engineer

Joshua Croft
Software Developer & Ecosystem Coordinator

Robert Dickson
Software Engineer

Richard Dybowski
AI & ML Research Strategist

Edward Fitzgerald
Senior Software Engineer

Ali Hosseini
Software Engineer

Nathan Hutton
Software Engineer

Sam Lovell
Social Media Coordinator

Katie Lucas
Senior Software Engineer

Jerome Maloberti
Machine Learning Engineer

Arthur Meadows
Commercialisation and Marketing

Catherine Moriarty
CAO

Patrick Motylinski
Senior Research Scientist

Sebastian Nickel
Machine Learning Engineer

Patrick Olden
Blockchain Research Engineer

Soren Riis
Research Scientist Consultant

Gary Wood
IT Manager
Advisors

Melvyn Weeks
Economics Advisor

Monique Gangloff
Scientific and Biotech Advisor
Social media
How-To get a verified ICO status
To pass the verification you need to place a our logo on the main page of your ICO's website and make an announcement of the listing in your social network accounts. Send us the email in reply with confirmation of the link placement.
Top-Rated ICO's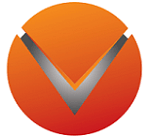 ALPHA-X MARKETPLACE FOR REAL USAGE OF CRYPTOCURRENCY, POWERED BY ARTIFICIAL INTELLIGENCE.
| | |
| --- | --- |
| Start Pre-ICO | Sep 15, 2018 |
| End Pre-ICO | Apr 30, 2019 |
| Received | Pending |
| Goal | $ 13,100,000 |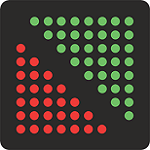 NeuralTrade Network is the platform, which helps you to achieve your goals in building your personal financial freedom. NeuralTrade is a decentralized blockchai ...
| | |
| --- | --- |
| Start ICO | Apr 15, 2019 |
| End ICO | Jul 07, 2019 |
| Received | Pending |
| Goal | 50,000 |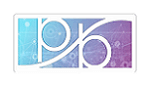 PowerBrain.Shop® is a One-Stop-Artificial-Intelligence-Shop providing Blockchain token based modular, standardized and flexible AI PowerBrain™ technolog ...
| | |
| --- | --- |
| Start ICO | Apr 15, 2019 |
| End ICO | Oct 15, 2019 |
| Received | Pending |
| Goal | Not Set |