FidelityHouse ICO

Past ICO

Dec 14, 2018 – Apr 13, 2019

FidelityHouse is a content aggregation platform that combines crowdsourcing journalism and social media oriented information. FidelityHouse's mission is to become a reference platform for authors and publishers of original contents, offering services aimed at their attribution, protection and monetization.

FidelityHouse wants to put the author in the middle of a disclosure system that rewards original contents, which allows anyone to get involved and pass on his knowledge to other members of the Community who have the same interests, to give a chance to the author to improve and achieve a certain topic expertise.

By investing in this ICO you agree to our Disclaimer
FidelityHouse ICO ratings

| | |
| --- | --- |
| ICOrating.com | |
| Hype score | Low |
| Risk score | Medium |
| Investment rating | NA |

| | |
| --- | --- |
| ICObench.com | 4.4 / 5 |
| ICOmarks.com | 9.4 / 10 |
| TrackICO.io | 5 / 5 |
| ICOholder.com | 4.2 / 5 |

Claim admin rights for this project
Overview
Whitepaper
Features
Today FidelityHouse is a Social Content Network that allows users to be updated on their own interests, publish contents earning on views and be part of a fun and innovative community.
The consolidated experience of the italian project, born with zero marketing budget, thanks to the unique performance together with important recognitions, become in a few years one of the leading websites in Italy with 750 million page views per year.
Our mission is to become a reference platform for authors and publishers of original and high quality contents, offering services aimed at their attribution, protection and monetization.
Taking advantage of the new technological paradigm it is possible to make content lifecycle management fairer and more transparent, formalising and certifying the relationship between author and Publisher.
FidelityHouse is the first Publisher to choose this innovative approach, that takes advantage of the blockchain technology, as the basis of the editorial project, making it at the same time accessible to independent authors and third-party publishers through the services offered by FidelityHouse Chain.
Mission
FidelityHouse's mission is twofold and integrated:
to provide independent authors or Community members and digital publishers a large set of innovative services relating to the intellectual property allocation and protection;
to become one of the main original and high quality content aggregation platforms internationally, able to attract and retain authors and industry influencers, changing world's media, making it more engaging, personalized and highly social.
FidelityHouse wants to put the author in the middle of a disclosure system that rewards original and quality contents, which allows anyone to get involved and pass on his knowledge to other members of the Community who have the same interests, to give a chance to the author to improve and achieve a certain topic expertise which gives it greater visibility and increased revenue opportunities.
Author, information, Community, interests, topic expertise: these are the keywords that define the heart of FidelityHouse, a system that is supported by the cryptocurrency FidelityHouse Coin and the blockchain technology, that is the basis of the innovative services provided by the platform.
Sustainability of the business model and innovation are not two antithetical concepts: blockchain, file systems and distributed databases, decentralized applications let us go beyond the limits of Web 2.0 and reinterpret services, engineering again the relationship between society and technology through a fundamentally different model of interaction between the parties.
By leveraging these technologies, FidelityHouse wants to create a new paradigm of trust and transparency in the process of value creation, placing itself at the service of the user, with intellectual property protection and value certification services first and in the future also as a marketplace of expertise with the objective to become the first user generated value platform of Web 3.0.
Content monetization
PROBLEM
Lack of clarity on real earnings
OUR SOLUTION
Transparency of monetization via "Proof of revenue"
Contents published by authors
PROBLEM
Platform property
OUR SOLUTION
Owned by user and licensed to the platform
Revenue share with users
PROBLEM
Unclear earnings identification mechanisms
OUR SOLUTION
Identification of each adv space real monetization
Payments to users
PROBLEM
Arbitrary and with high minimum thresholds
OUR SOLUTION
Provided by smart contract and with user-configurable thresholds
Details

Token supply: 500,000,000 FIH
Soft cap: 50,000,000 FIH
Hard cap: 500,000,000 FIH


Legal

Blockchain Platform: Ethereum
Country limitations: USA, China
Registration country: Switzerland
Registration year: 2018
Office address: FidelityHouse International SA Via Guido Calgari 2 6900 Lugano, Switzerland

Token info

Ticker: FIH
Type: Utility-token
Token price in USD: 1 FIH = 0.040502 USD
Token price in ETH: 1 FIH = 0.0002 ETH
Accepted currencies: ETH
Bonus program:
Presale: 27% bonus
Weeks 1-3: 15% bonus
Weeks 4-5: 10% bonus
Weeks 6-7: 5% bonus
Token distribution:
50% - Private Presale and ICO
15% - Founders
13.6% - Reserve Funds
9% - Team
6.4% - Referral Sales
6% - Advisors

FidelityHouse ICO Roadmap
1
Q3-Q4 2018
Private sale & Presale
2
Q4 2018
MVP FidelityHouse Chain "proof of authorship".
3
Q1 2019
ICO - MVP FidelityHouse Chain "proof of license".
4
Q2 2019
MVP FidelityHouse Chain "proof of revenue". MVP FidelityHouse.com community in English. Strategic growth in author acquisition.
5
Q4 2019
iOS and Android native App.
6
Q1 2020
Multilingual support and content translation service. Creation of a Network for premium publisher partners.
7
Q2 2020
Direct adv sale in FidelityHouse Coin, Sponsored content, special projects.
8
Q3 2020
FidelityHouse Chain feature Extension, Analytics extended features for users and advertisers.
9
Q4 2020
B2B content marketplace in FidelityHouse Coin.
Project team

Francesco Fasanaro
CEO & Founder

Alessandro Benini
Co-founder - CMO - Project Manager Monetization Expert
Alessandro Bellato
Co-founder - CTO - Cloud Architecture - Cyber Security

Riccardo Benelle
Marketing Consultant

Filippo Marcassoli
Marketing Consultant

Luca Del Torchio
Marketing Consultant

Giuseppe Bronzino
Sales Director

Vittorio Ferrari
Business Developer

Michele Carbonara
Business Developer

Stefano Giomo
Software Architect - Machine Learning Leader

Filippo Ferrazini
Product Developer

Giacomo Rocco
Product Developer

Mirko Giocondo
Content Curator

Floriana Calabrese
Content Curator

Fabrizio Ferrara
Content Curator

Ivana Currao
Content Curator

Maria Cianciaruso
Content Curator

Marcella Chimenti
Content Curator

Monica Garavello
Content Curator

Katia Pivato
Content Curator

Giovanna Barone
Content Curator

Giuseppe Chimenti
CFO

Luca Giove
IP Lawyer

Andrea Comelli
IP LawyerAdvisors
Advisors

Vladimir Nikitin
Advisor

Simon Cocking
Advisor

Nikolay Shkilev
Advisor

Alvise Saccomani
Finance advisor

Francesco Nazari Fusetti
Advisor

Giacomo Arcaro
Advisor

Giovanni Casagrande
Advisor

Sebastiano Cappa
Advisor

Marco Valenti
Advisor

Gianvirgilio Cugini
Legal Advisor

Arianna Bonaldo
Tax Advisor
Social media
MVP

How To get a verified Project status
To pass the verification you need to place a our logo on the main page of your website and make an announcement of the listing in your social network accounts. Send us the email in reply with confirmation of the link placement.
Top-Rated ICO's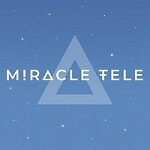 Miracle Tele is a blockchain-based telecom ecosystem. Our telecom ecosystem is a fully-functioning solution that fuses advanced telco features together with fi ...
| | |
| --- | --- |
| Start ICO | Oct 15, 2018 |
| End ICO | Oct 15, 2019 |
| Received | Pending |
| Goal | Not Set |


Wise is a blockchain platform for IoT.
| | |
| --- | --- |
| Start ICO | Jul 19, 2019 |
| End ICO | Sep 30, 2019 |
| Received | Pending |
| Goal | $ 40,000,000 |