Kingcuan (CUAN) ICO

ICO

Verified

Past

May 26, 2019 – Jun 16, 2019

Kingcuan is a hedgefund for lending platforms and ico\'s. The tokens functionality is to provide stability and return on investment across the best projects in forex and cryptocurrency. It is a self managing financial system with a team of experienced crypto and forex traders bringing the highest possible returns for investors. Earn daily and passive profit by lending your tokens to KINGCUAN. Earned income is based on our trading activities and the volatility of the crypto markets.

By investing in this business you agree to our Disclaimer
Kingcuan (CUAN) ICO ratings

| | |
| --- | --- |
| ICOrating.com | |
| Hype score | NA |
| Risk score | NA |
| Investment rating | NA |

| | |
| --- | --- |
| ICObench.com | 3.4 / 5 |
| ICOmarks.com | NA |
| TrackICO.io | NA |
| ICOholder.com | NA |

Claim admin rights for this project
Overview
Whitepaper
What is Kingcuan
VISION AND MISSION
The vision of Kingcuan is to help investors both with small capital or large capital to be able to get a stable profit every month. We are sure to be a partner who faithfully realizes the dreams of people who want to get financial freedom in their lives. The aim is to create a transparent investment community and realize an increase in income for every Kingcuan investor.
We are moving not only in financial investments such as the forex market, the stock market, the crypto market, but we will also target various economic sectors such as property, fisheries, and also agriculture, which are a rising source of income in the current era. This can also strengthen Kingcuan's investment portfolio because it has many sectors invested.
Do you want to get extra income? Or do you want to have an investment that gives more results than deposit interest in the bank? Or do you want to have a monthly income without the slightest capital but have great marketing skills? Immediately join Kingcuan. You can find all of that here. With the affiliate system that we have, it allows you to earn income without having initial capital.
PROBLEM AND SOLUTION
The first problem that we will solve is to make it easier for investors to get a stable profit from their capital, and also in terms of liquidity is very flexible because if the investment in a hedge fund company there will be a minimum of funds that must be provided and the amount is very large. Kingcuan wants to relieve investors who have lower middle income to be able to invest in the right place.
The second problem is the old system that is still widely used by investment companies that only rely on one or two financial sectors to make a profit. At Kingcuan, we have the latest management and investment strategies and have a large profit rate. Kingcuan develops systems and combines various investment sectors, trading techniques and strategies, and also develops forex robots that have the maximum probability of making profits. We have a broad investment community consisting of various experts who are experts in their fields so that they can decide what we have thought and carefully consider investor satisfaction.
At Kingcuan we always carry out updates made by a special analysis team. We continue to innovate in the future for the progress of the Kingcuan ecosystem.
Kingcuan offers investment without charging investors with additional costs that ultimately harm investors. For investor satisfaction and for long-term sustainability, we only distribute profits from investments made by Kingcuan where a portion of the Kingcuan profit is taken to sustain the Kingcuan ecosystem and maintain the price of tokens in the market.
KINGCUAN PROJECT
Kingcuan uses Ethereum which is already famous for its smart contract platform. Many tokens that have used smart contract ethereum to run the ecosystem. The Ethereum platform helps us to realize the Kingcuan project.
Kingcuan is a very simple project because all investment funds obtained are used to invest in various financial sectors not to build start-ups like most other tokens projects.
At present there are many crypto projects that use all their ICO funds to finance their start-up so that the price of their tokens is not maintained in the market and causes the price of their tokens to fall below the ICO price. With that in mind, we created a project that guarantees an increase in token prices because our project is in the investment sector where the probability of getting a profit is enormous.
Large profits will be returned to investors and some are used to maintain the price of tokens in the market to guarantee a significant increase in price of tokens.
Project Kingcuan is very concerned about the security of investor funds so we invest not using a strategy that has a high risk of loss. Most of the investment is medium and long term.
The investment package that we offer is different from other investment products. Kingcuan benefits offer a minimum of 5% per month and a maximum of up to 15% per month. To increase the number of the Kingcuan community, we have an affiliate system that can provide marketing benefits in marketing Kingcuan products.
Project Kingcuan wants to create a large community where they want to invest in the crypto world and believe in the Kingcuan project. Kingcuan guarantees the trust given by investors to us will get maximum satisfaction.
We at Kingcuan strongly believe in our idea of creating a transparent, easy-to-use and decentralized hedge fund community. This method is very efficient and profitable for everyone who wants to invest in the crypto world.
How do we run the loan platform and Where do we get funds to make a profit?
The Kingcuan team consists of experienced traders, forex market analysts, forex robot developers who use AI, and we also have people who are experts in finance, agriculture and fisheries. We are united with the same vision and mission to build the Kingcuan community into a bear and live a long life. We will provide benefits to all investors and holders of our tokens.
The profits we generate are divided into 3, namely daily, monthly and annual profits. Kingcuan's daily profits come from foreign exchange and crypto trading, for our monthly also from foreign exchange, crypto, and from the volatility of the price of tokens in the market, for annual profits we will get from the fisheries, agriculture, property, as well as stocks. So, the results of Kingcuan's profits are found from a system that combines a diverse portfolio, coupled with innovations that are always carried out by the Kingcuan team going forward to ensure the sustainability of this ecosystem.
Details

Pre-sales: May 15, 2019 - May 25, 2019
Public sales: May 26, 2019 - Jun 16, 2019
Pre-sale token supply: 800,000,000 CUAN
Token supply: 4,000,000,000 CUAN
Total tokens for sale: 4,800,000,000 CUAN
Soft cap: 500,000 USD
Hard cap: 1,267,000 USD


Legal

Blockchain Platform: Ethereum
Country limitations: USA
Registration country: Indonesia
Registration year: 2019
Office address: Jl. Perum Puri Chandra Asri Br. Chandra Asi No. 64 Biaung, Sukawati, Kabupaten Gianyar Bali

Token info

Ticker: CUAN
Type: Utility-token
Token standard: ERC20
Token price in USD: 1 CUAN = 0.00021 USD
Token price in ETH: 1 CUAN = 0.0000013 ETH
Accepted currencies: ETH, BTC, USD, LTC, WAVES
Token distribution:
Public Sale - 40%
Reserved Fund - 35%
Influencer and Marketing - 12%
Teams - 10%
Advisors - 5%
Bounty and Airdrops - 3%
Funds allocation:
Investment - 60%
Marketing - 22%
Research and Ecosystems Development - 10%
Operations - 5%
Legal - 3%


Offices on the map
Kingcuan Roadmap
1
Q1 2019
PROJECT STARTED
we decided to start our project and decided to call it Kingcuan..
2
Q2 2019
WEBSITE AND WHITEPAPER DEVELOPMENT
we developed the site and the whitepaper in order to make all the aspects of our beloved project clear and understandable for everyone.
PRE - ICO
ICO
3
Q3 2019
PLATFORM DEVELOPMENT
we aim at finishing off the Graphic User Interface of our website, in order to be ready for the first investment packages

EXCHANGE
CUAN will be launched into the External Exchanger, making it possible for speculators and future investors to buy their tokens.
EXPERTS HIRING
Kingcuan wants to hire new members in order to expand our competences and develop profitable investment strategies.
4
Q4 2019
PLATFORM IMPROVING
Kingcuan wants to grow larger and larger, giving everyone who desires it the possibility to join our project, our community, our fund.
5
Q1 2020
Kingcuan DEX
Although the Kingcuan Team is already in negotiations with major exchanges in order to get listed, we want to guarantee our community the easiest possible way to exchange the CUAN Token from the platform. Therefore, we are developing Decentralized exchange for the community. This helps the project to be independent of other external parties, which will help to accelerate the growth of our business.
6
Q2 2020
Kingcuan Marketplace
We will release the marketplace for buying goods nd service with special discount Or cashback if using CUAN tokento accelerate the growth of our business.
Project team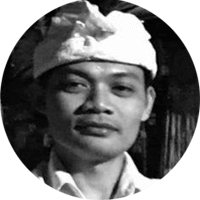 I Kadek Mardika
Business Strategy And Development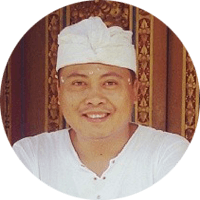 Dede Sucahya Jaya
Trader Expert And AI Trading Algorithm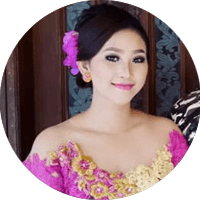 Cilla Wijaya
Human Resources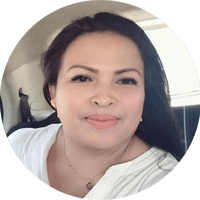 Gung Ayu
Administrator And Patnership Officer
Advisors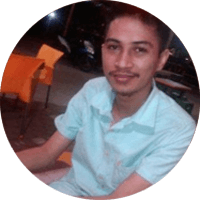 H.Syaiban
CEO & Founder Garuda Token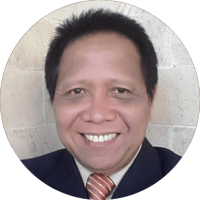 DR.IR. Gede Sedana, M.SC, M.MA
Agribusiness Expert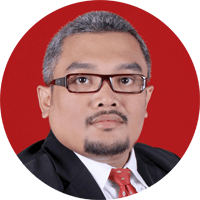 I Putu Harry Suandana Putra, SH., MH
Advocates & Legal Consultans
Social media
How To get a verified Project status
To pass the verification you need to place a our logo on the main page of your website and make an announcement of the listing in your social network accounts. Send us the email in reply with confirmation of the link placement.
Top-Rated ICO's