MEDoctor (MTEL) STO

STO

Past

Nov 01, 2018 – May 31, 2019

MEDoctor is a blockchain-based TeleHealth platform.

By investing in this business you agree to our Disclaimer
MEDoctor (MTEL) STO ratings

| | |
| --- | --- |
| ICObench.com | 3.5 / 5 |
| ICOmarks.com | 8.3 / 10 |
| TrackICO.io | 3.9 / 5 |
| ICOholder.com | NA |

Claim admin rights for this project
Overview
Whitepaper
What is MEDoctor
MEDoctor has developed an artificial intelligence for diagnosis (which is free for worldwide usage). Based on the company's proprietary 27,560 case study, the MEDoctor AI includes 898 diseases and conditions covering over 99 % of visits primary care physicians. Accessing our website directly from a smartphone or from a PC / Mac, a patient may initiate a diagnosis (DDx), helping them to make the appropriate decision regarding their ailment. They can also obtain a diagnosis for another person. It is accessible 24/7/365 worldwide.
One of the immediate choices offered to the patient is to speak with a physician via his / her smartphone. In MEDoctor's network, online doctors, by video can advise the patient, without the patient needing wait days for a consultation or to commute, while still receiving advice from a licensed healthcare professional. He may also receive a prescription and a treatment, if needed.
To see a doctor the traditional way, the average patient care time is of 2 hours 25 minutes. This includes travel (18 minutes in average), waiting time, visit / treatment time and return time. Just the mean waiting room time to see a physician is 47.4 minutes.
With MEDoctor, this process is reduced to 6 minutes in average for the AI and 11 minutes in average for the telehealth visit with the doctor. The entire process in done in 20 minutes or so. In some cases this saving of time can be critical for example: a heart attack occurence.
On the other side of the telehealth visit, the doctor has his own console (here above), which displays before him, allowing for a quicker and more accurate diagnosis than other telehealth firms. His console includes the full disclosure of the patient's questions and answers (on the left) and the likely diseases and pertaining medication. Thereby, he does not need to run the interview by restarting a full Q & A process from the beginning. The doctor can just read off of the work produced by the patient a few minutes earlier. He can then seek further precisions from the patient and spend more quality time with him.
The HD video capability is also quite important for the doctor. This allows for a more accurate determination of certain visual symptoms and signs, such as skin, tongue, eyes, etc.
MEDoctor's approach to telehealth is quite competitive, thanks to these features. It increases the throughput of patients. It also offers a better legal protection for the doctor in case of potential medical errors, as all data is stored and retrievable.
With most, if not all, competitors of MEDoctor, the doctor's interface is limited to a video capability. Those doctors are usually not accompanied or assisted by an AI at all. Yet, it is possible that a few of these competitors will develop their own AI in the future.
Once all is done, all the patient's data gets stored into his blockchain personal health record (BPHR). This service is free. It serves to store all the patient's data, but also to store the patient's prescriptions and outcomes, in order, amongst others, to avoid counterfeit drugs. One of the big obstacles facing competing health record storage providers is HIPPA compliance. Medoctor has from the beginning been built with complete compliance to these regulations.
Details

Pre-sales: Oct 10, 2018 - Oct 31, 2018
Public sales: Nov 01, 2018 - May 31, 2019
Pre-sale token supply: 7,200,000 MTEL
Token supply: 1,000,000,000 MTEL
Total tokens for sale: 61,100,000 MTEL
Soft cap: 3,000,000 USD
Hard cap: 50,000,000 USD


Legal

Blockchain Platform: Ethereum
Country limitations: USA
Registration country: Switzerland
Office address: 26, Sumpfstrasse Crypto Valley 6300 Zug, Switzerland
251 Little Falls Drive Wilmington, DE 19808, USA

Token info

Ticker: MTEL
Type: Utility-token
Token standard: ERC-20
Token price in USD: 1 MTEL = 2.10 USD
Accepted currencies: BTC, BCH, ETH, LTC, DASH
Bonus program:
Pre-ICO 1 = 30%
Pre-ICO 2 = 20%
Pre-ICO 3 = 10%
Token distribution:
9.72% Airdrop
14.64% Pre-ICO
58.1% Public Sale
6.8% Operation Incentives
10.8% Management Incentives
Funds allocation:
88.5% Marketing
6% Build the AI + Patent
3% Build BlockChain Health Record
2.1% Build the MEDoctor Online Pharmacy
0.4% Build the Doctors Interface


Offices on the map
MEDoctor Roadmap
1
May 2010
Initiation of Project
3.2M USD raised to built it.
Early Stage Patient Triage system achieved.
2
May 2012
Artificial Intelligence Built
1st version for mainframe computers with 30 Al specialists.
Patent granted by US and European Patent Offices.
3
Apr 2014
Al Reshaping for Use on the Web.
4
May 2015
Al completed for Use on the Web.
5
Feb 2017
Extensive Marketing plan.
Response to Patients Needs.
Patient acquisition reduced from $45 to $1.
First sales achieved.
6
Oct 2017
First Network of Doctors via teleHealth Signed Up.
7
June 2018
Android.
Reach 30 000 potential contributors.
8
July 2018
ICO Pre-Sale
Raise 9 M USD.
9
Aug 2018
Start Building Doctors Interface
Allowing Patient Doctor Interaction.
10
Sep 2018
BlockChain Medical Record Started
Ownership to the patient.
11
Nov 2018
ICO Completion
Raise 41M USD
Finish Building Doctors Interface.
Doctors Receives all patient Dara prior to Visit.
12
Dec 2018
BlockChain Medical Record Completed.
Ownership to the patient.
13
Jan 2019
Marketing Target
Bringing the number of BlockChain PHRs to 300,000
Achieved with 300,000 USD
It costs MEDoctor only 1 USD to acquire a patient
14
Feb 2019
Construction of MEDoctor Pharmacy and Medical Shop Completed.
Bringing in Large Pharma groups to provide products
Serve patient
15
Mar 2019
Marketing Target
Bringing the number of BlockChain PHRs to 1,000,000
Achieved with 1,000,000 USD
Project team

Sean Kelly
Chief Executive Officer

George Kelly
Chief Marketing Officer

Mourad Redjah
Smart Chain Technology
Advisors

Jeff Miller
Miller Communications

Peter Emblad
MD, Kaiser Permanente

Rick Kozlenko
SBS Food Group

Paul Auerbach
MD, FACEP, Stanford University Medical Center

Yunkap Kwankam
PhD, former Director E-Health, Wold Health Organisation (WHO)

Mikael Tigran
Kayanian GCrypt Corporation Ltd.

Nicola Matarese
Continent Mu Projects

Ahmad Dewanto
Huda Gravitas Holdings (Pte) Ltd.

Talia East
ICOMax.io

Octavio Padilla
World Education Blockchain Association

Sahil Dubb
Codehouser

Jonathan Farrugia
Startups Founder, M&A, Strategy Advisor

Paul McCauley
ICO Advisory Services

Benny Jung
ICO Advisor, CSO

Petr Myachin
Expert at You & Me Capital Moscow, Russian Federation

Dipankar Bose
Expert UAE

Charles Kelly
Strategist, Entrepreneur
Social media
MVP

How To get a verified Project status
To pass the verification you need to place a our logo on the main page of your website and make an announcement of the listing in your social network accounts. Send us the email in reply with confirmation of the link placement.
Top-Rated ICO's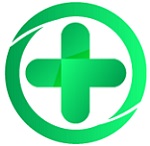 ICO
NiMEDix ecosystem is a startup, founded by Doctors, to meet the specific needs of a target population (Africa) in real time via Telemedcine and hospital develop ...
| | |
| --- | --- |
| Start Pre-ICO | Nov 01, 2019 |
| End Pre-ICO | Jan 01, 2020 |
| Received | Pending |
| Goal | $ 10,000,000 |